Best Picks
Bayne's Best Pick: Waterpik Pet Wand Pro
Bayne's Best Pick: Waterpik Pet Wand Pro
It's rare to meet a dog who actually likes bath time. Dogs are proud of their natural stink and most would much rather be doing ANYTHING else than taking a bath. I for one won't go anywhere near a bathtub or even a hose with running water! Bath time is no better for the unfortunate human who must bathe me, as I howl and sob so loudly that the entire neighborhood can know my pain! But if you're one of those pet owners who simply must bathe their pet, and your dog, like any sane dog, hates being clean and for some reason simply must have a bath, there's a product designed to make torture time go faster for everyone.
Introducing the Waterpik Pet Wand Pro, a professional-grade pet shower which combines ease of use with complete control over waterflow and direction. Designed for dogs of all sizes, the Pet Wand Pro lets you get your dog squeaky clean no matter how thick their fur is. Thanks to its easily controllable contoured head, you can reach every spot of your pup and even control the flow, and flow type for more sensitive areas. You can choose between two types of flow, WaterComb™ Spray or nozzle, and even stop flow completely when you're shampooing or brushing your dog.
Pictured above: The bathing process of myself, Bayne, from dirty to clean using the Pet Wand Pro.
You can use the Pet Wand Pro both indoors and out. For beautiful sunny days, my humans found it was nicer to bathe me outside in the sun so all the loose fur drained into the storm sewer rather than clogging up their shower drains. However, for dogs that prefer nice hot showers, the indoor shower diverter works as an easy and convenient switch between your shower head and the pet wand pro. It has an ergonomic grip makes it so much easier to bathe a wriggly dog and comes with a suction-cup hook, making it easier to set the shower head down when you're not using it.
My humans and I had the opportunity to test the Pet Wand Pro and see if it really did shorten bath time. The length it usually takes to get me cleaned was literally cut in half, and I even enjoyed the massaging feel of the WaterComb™ Spray (though this didn't stop me from loudly howling and complaining). The WaterComb™ Spray is such an amazing feature to have and really helped get all the dirt, hair, and shampoo out of my fur almost immediately, seriously cutting down the amount of time it takes to get all product out of my fur. My humans start by giving me an initial soaking with the Pet Wand Pro before shampooing me with a shampoo designed for darker coated dogs like me. They recommend really massaging the shampoo in to stimulate the skin to help maintain a shiny coat afterward. They also take a few minutes to really brush me down with grooming gloves to try and get rid of all the loose hairs that I would have otherwise shed around the house. The final rinse took merely minutes before I was toweled down and set free to race around in the house again. Total bathing time: 15 minutes. Nothing can beat that!
You can check out the Waterpik Pet Wand Pro, or any of the other Waterpik pet showers on their website. The Pet Wand Pro can be purchased with the click of an easy click of a button from Amazon.
Recommended Articles
Harsh winter weather takes a toll on the skin. Nourish and soothe dehydrated, irritated skin with Av...
Read full story
Jewellery photos by Caelen Ellis. Valentine's Day is an especially appropriate holiday to invest...
Read full story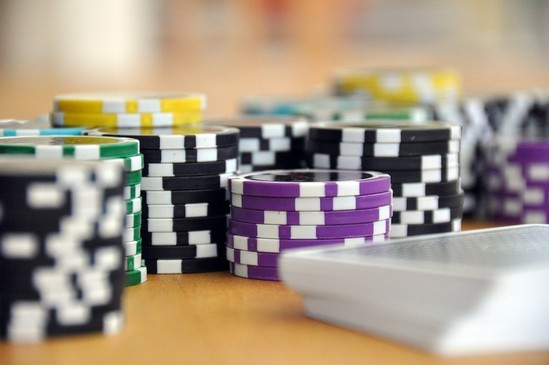 Thirteen months on from the launch of its own regulated internet gambling site and the OLG (Ontario...
Read full story
Comments (0)
*Please take note that upon submitting your comment the team at OLM will need to verify it before it shows up below.