Health
Be the best version of you with Perfect Press® oils
Be the best version of you with Perfect Press® oils
Are you the best version of you that you can be? Plenty of people ask that question, and ask it often. But on this journey of self-improvement, the next good question to ask is this: what are you using to become the best version of you? And is that thing, whatever it is, the best version of itself?
Activation Products asks that question of their products. Their answer comes in their line of Perfect Press®oils, a series of 100% all-natural, organic, non-GMO, gluten-free and vegan therapeutic seed oils. Using these oils, you can be sure that you are using the best-quality product that will support your body to become your best version of you.
Unlike other pressing or oil extraction technologies, Activation Products has developed a first-of-its-kind extraction methodology that does not employ roasting, solvents, chemicals or other harmful methods. With its Perfect Press® technology, there is zero damage to the oil or the seed in the extraction process. From soil to seal, Activation Product's sophisticated protocols ensure every drop of oil delivered has its original fatty acid and nutritional profile. This results in the oils retaining 100% of its original nutritional potency.
"Over the years, we have seen consumers increasingly seek out more products that are not only healthy but of the highest quality and efficacy. What is revolutionary about our Perfect Press collection is that we are not only providing consumers what they want but also giving them even more of what they need," says Ian Clark, CEO and Founder of Activation Products.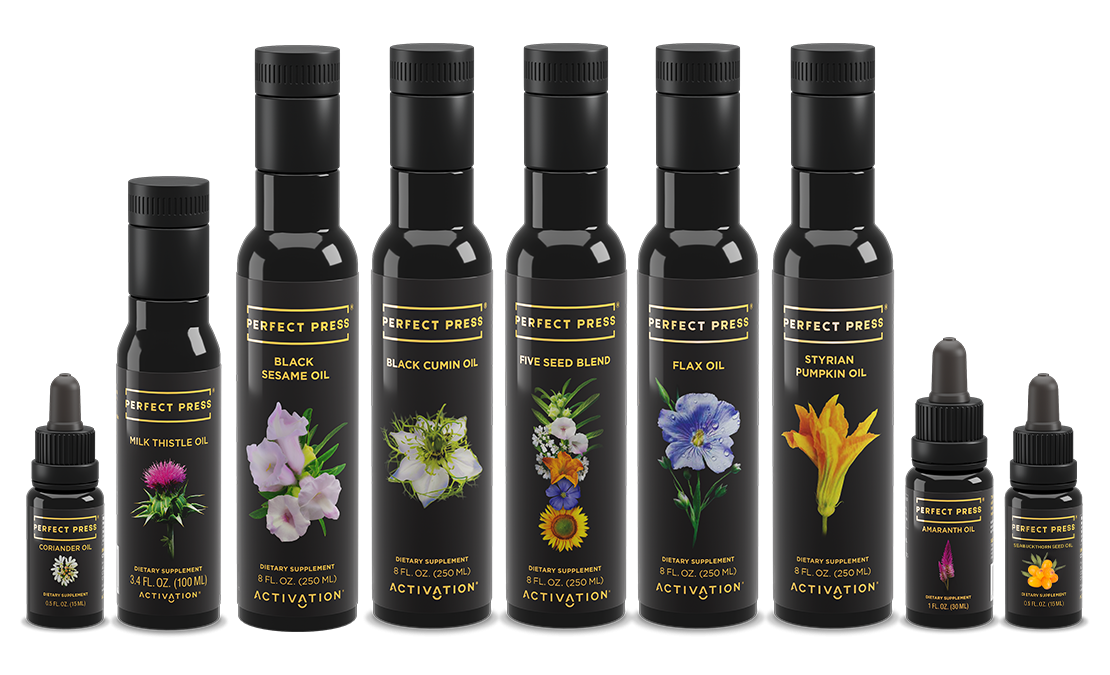 Each UV-protective Miron glass bottle contains the oil of thousands of perfectly pressed organic seeds that have the highest possible nutritional potency. Delivering beautifully lightweight, nutrient-dense oils, this versatile collection is packed with every element the body needs to thrive.
"As a top manufacturer, and as a health enthusiast, my personal goal is to help activate and support you at whatever stage you are at with your health journey." Clark continues. "This collection is completely unique and developed to empower the body's natural and innate ability to cleanse, nourish and heal itself."
Activation Products is a family-owned Canadian health and wellness company located in Cobourg, Ontario to make the best products, just for you and your best health. As one of North America's largest mid-sized manufacturers and developers of natural products, Activation Products produces premium natural health solutions and is known for quality, purity, and efficacy worldwide.
The oils are therapeutic primarily, but can also be used as a finishing garnish to any meal, as a natural beauty remedy or as a daily supplement. All of these great products are available online and through the Activation Products Amazon store.
Recommended Articles
Quinoa is native to South America, where it is considered a staple food.
Read full story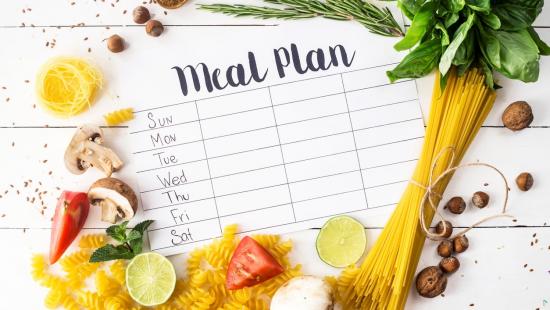 This week we are looking at the advantages of meal planning and how it can affect not only your wallet but your waistline, and the health of your whole family.
Read full story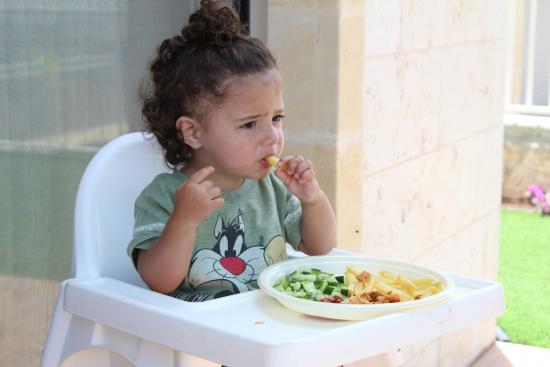 Catelli unveils campaign which explores and celebrates real parenting truths
Read full story
Comments (0)
*Please take note that upon submitting your comment the team at OLM will need to verify it before it shows up below.