Food & Wine
Best of Chinatown: Comforting, home-cooked Indian cuisine at Mehfil
Best of Chinatown: Comforting, home-cooked Indian cuisine at Mehfil
As I climbed the steps to Mehfil Indian Cuisine at 792 Somerset to order takeout on a quickly cooling April evening, the tantalizing smell of classic Indian food hit my nose, and I smiled. There is no smell more comforting to a hungry stomach than that of hot, fresh food.
Mehfil Indian Cuisine fuses North Indian flavours and Indian cuisine into quality, classic Indian dishes crafted with fresh ingredients and authentic spices. Their recipes revolve around beautiful, balanced blends of flavours created by spices hand-picked, dried, and ground by the chef. Each dish I had the pleasure to try demonstrated this careful, delicious balance.
Mehfil offers a long menu of excellent options with both spicy and non-spicy dishes, and spectacular vegetarian options (as much of Indian cuisine does.) They do a very reasonably priced lunch buffet ($14.95 on weekdays, $16.95 weekends) but at the time of my visit COVID-19 pandemic restrictions did not allow dining in.
But not to worry—Mefhil also has a full takeout menu. I was particular excited about their takeout special offer, where you can order 1-person or 2-person combination options in both vegetarian and non-vegetarian varieties. For these combos, you get to try two specific dishes packed up with rice and tandoori naan at $15.50 for one and $36.00 (add a dollar more for the non-vegetarian option.)
I opted for the vegetarian single-person combo and I was glad I did: it comes with perfectly-cooked basmati rice and fluffy, sticky, warm tandoori naan, and with a generous helping of both chana masala and saag paneer.
Chana Masala is chickpeas cooked until tender and delicious in a thick tomato-based sauce with a special blend of quietly spicy spices. It's is vegan and gluten-free but you would never guess it from the body and breadth of flavour the dish packs. Saag paneer is paneer (a non-melting dairy cheese) in a mildly spicy spinach sauce. Paneer is the star of this dish and if you have never tried it (and are not particularly attached to meat as a diet staple) I cannot recommend it higher. It's texture lies between cheese and tofu, is comparable to tofu in protein content, and it has a mild, salty flavour that soaks up the magic of Mehfil's spinach sauce. I don't love tofu, but I do love paneer. If you want to experiment with vegetarian (or even vegan) food that is not simply salad, Mehfil's long list of awesome veggie options would be an excellent place to start.
Both the Saag Paneer and Chana Masala had incredible breadth of flavour and didn't overpower with heat: each, instead, offered the subtle, comforting warmth of authentic, home-cooked Indian food.
I also tried the Mefhil Appetizer platter and was wildly happy with the variety of tasty bites I got to share. A combination of mini samosas, pakoras, and onion bhajis, the platter is sure to be a crowd pleaser (once crowds are less of a public health risk, of course.) Battered, flavourful, and fried until crispy and spectacular, I was overjoyed to get my fried-food fix from Mehfil's during my visit.
Try something new for dinner (or even something vegetarian, if you're up for an adventure) sometime soon with Mehfil's wonderful, comforting, authentic Indian food and great takeout options or have your next post-pandemic event catered!
Mehfil Indian Cuisine 792 Somerset, Ottawa (613) 695-4345
Recommended Articles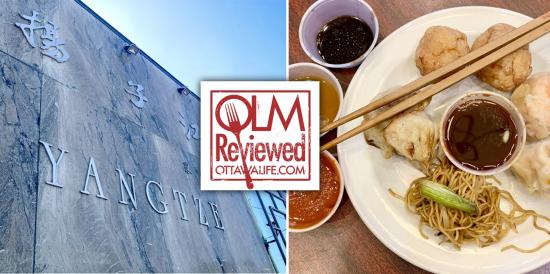 Yangtze has treated its customers to the highest quality service and authentic Szechuan and Cantonese cuisine since opening in its iconic building at 700 Somerset in 1982.
Read full story
It's a common dilemma — you love spicy food, but you only like red wine . . .
Read full story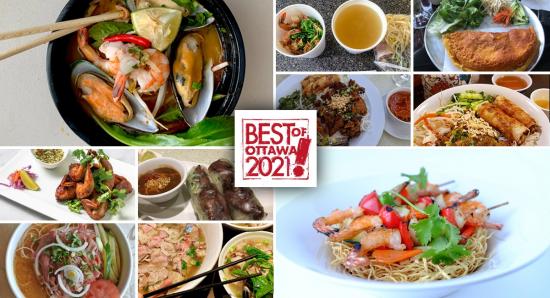 After over 20-years writing about life in Ottawa, we think we have a pretty good idea of the best of what this city has to offer. Check, share and discuss #OLMBest every week!
Read full story
Comments (0)
*Please take note that upon submitting your comment the team at OLM will need to verify it before it shows up below.