BEST OF OTTAWA 2019: Bakeries
After over 20-years writing about life in Ottawa, we think we have
a pretty good idea of the best of what this city has to offer.
In this weekly series, we share our picks with you —
our top hotels, live music venues, local brews, bands
and more. Check, share and discuss #OLMBest every week!
---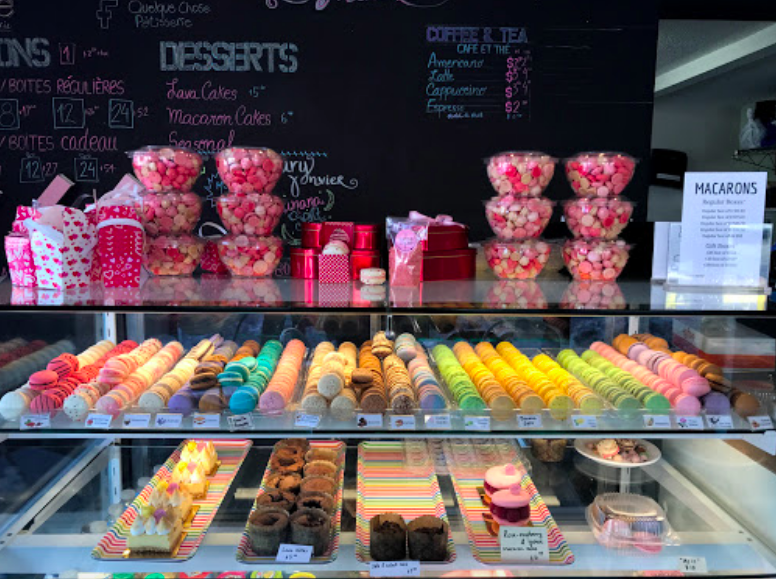 Quelque Chose Pâtisserie - 274 Montreal Road
If you're all about cute and colourful when it comes to your pastries, Quelque Chose is the spot for you. As the name suggests, this bakery specializes in dainty and tasty French pastries – the highlight being their brightly coloured macarons! If you're looking for something to serve as the centerpiece for your next party, bridal shower or their festive event, we suggest one of their gorgeous custom-made macaron towers.
Photo: Quelque Chose Pâtisserie
---
Art-Is-In Bakery - 2250 City Centre Avenue #112
Art-Is-In's freshly baked loaves and pastries taste as though they could have been flown in fresh straight from France. Brunch at their café consists of "elevated comfort food" in a space that's a cross between a classic Parisian boulangerie and a trendy modern Brooklyn café. Make sure to keep an eye out their second location opening soon in the ByWard Market!
Photo: Art-Is-In Bakery
---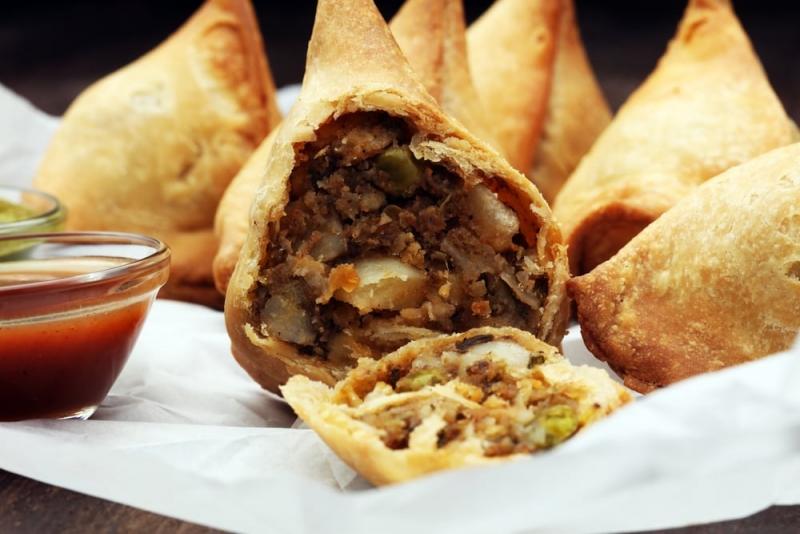 Aladdin Bakery - 1020 St. Laurent Blvd
Enjoy the rich flavours of the Middle East at Aladdin Bakery. This family-owned spot specializes in savoury baked goods like meat pies, zaatar, pizza and more. A great place to pick up a quick, affordable snack that will be not only substantial but also packed with flavour. They even offer delivery, so you can get some delicious pies delivered right to your door.
Photo: Aladdin Bakery
---
Black Walnut Bakery- 979 Cameron Street
This cozy artisan bakery in Cumberland village is well-known for their Viennese pastries and hearth bread. Owners Isaac Fouchard and Myroslava Mykytyn try to source their flour locally whenever possible. The menu offers everything from broccoli-cheddar croissants to raisin-cinnamon egg bread, but their lemon-raspberry buttermilk pies are hands down the star of the show.
Photo: Black Walnut Bakery
---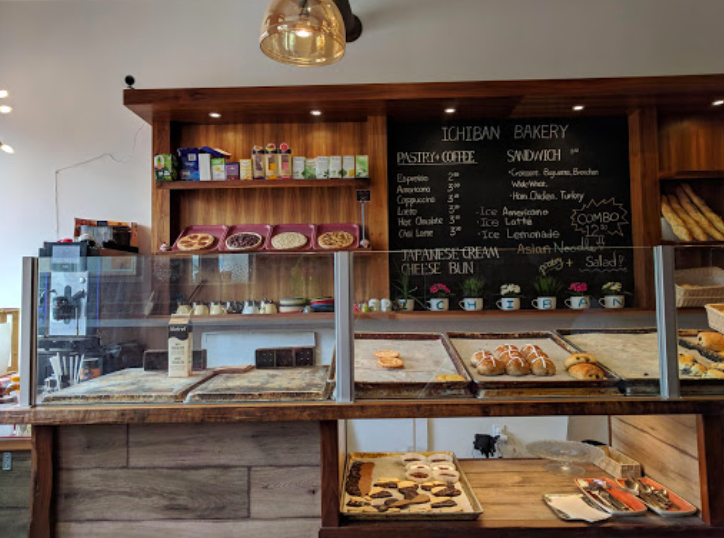 Ichiban Bakery- 825 Bank Street
Ichiban Bakery is a sweet, family-owned spot that has been serving up tasty treats for over 16 years. Offering a variety of over 60 different types of breads, cookies, tarts, pies and more, you are sure to find whatever you are looking for. They are also one of the only places in the city that sell Japanese cheesecake bun – a unique and yummy pastry that you just have to try.
Photo: Sanchiko Shiota via Google Maps
?
---
?
Le Moulin de Provence- 55 ByWard Market Square & 30 Metcalfe Street
Located in the historic ByWard Market building, Moulin De Provence is a local staple. The bakery showcases over 70 feet of pastries, cakes, danishes, tarts, loaves, squares and more everyday. If that weren't enough, they also sell delicious sandwiches on fresh bread. Not in the Market? No worries, they have a second location on Metcalfe Street.
Photo: Vanesa P. via Google Maps
---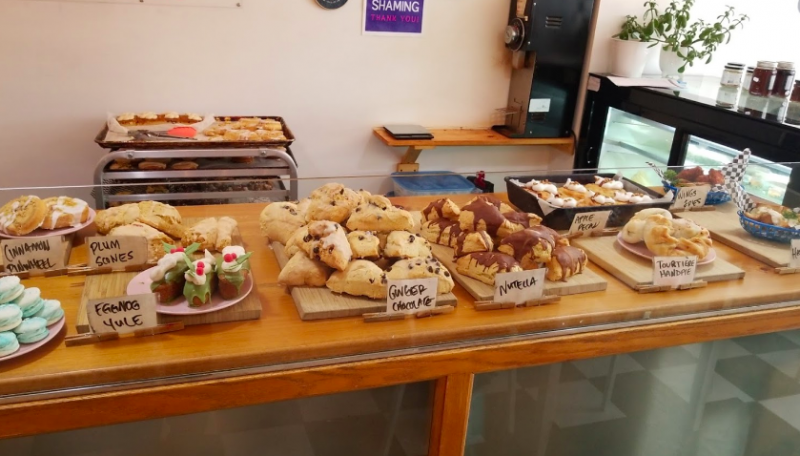 Little Jo Berry's Bakery- 1303 Wellington Street West
We're fortunate in Ottawa that we do not lack vegan and vegetarian options and Little Jo Berry's is one of these spots. This quaint and friendly bakery is fully vegan, so everyone can enjoy their array of delicious cakes, tarts, squares and more no matter what your dietary preferences are. They also serve up some impressive savoury items like sandwiches, if you're looking for something a bit more filling.
Photo: Henta Tenta via Google Maps
---
Bread & Sons- 195 Bank Street
One's first inclination when ordering pizza is not normally to head to the nearest bakery, but the pizza at Bread & Sons is just that good. Unique toppings, quality cheeses and original sauces make their pies stand out. Other goodies of note include breakfast sandwiches, banana chocolate chip muffins and babka. Trust us, you've gotta try this place out if you haven't already!
Photo: Stefano Rapisarda via Google Maps
---
Three Tarts-464 Bank Street, #3
Since they opened their doors in 1996, Three Tarts has been serving up some of the best sweet treats to the Ottawa community. Specializing in pies, cakes, squares, cookies and, of course, tarts. It is the perfect place to drop by and pick up some desserts for your holiday festivities. We personally love their selection of handmade decorated holiday cookies – so festive!
Photo: Ely Ha via Google Maps
---
Strawberry Blonde Bakery- 114B Grange Avenue
Westboro's Strawberry Blonde Bakery specializes in baked goods that are vegan, gluten-free and nut-free, so all are welcome no matter their dietary choices or restrictions. Even without butter or wheat, their baked goods taste just as, if not more, amazing than their counterparts. Their sin-a-mon buns and savoury scones are particularly incredible.
Photo: Strawberry Blonde Bakery
Recommended Articles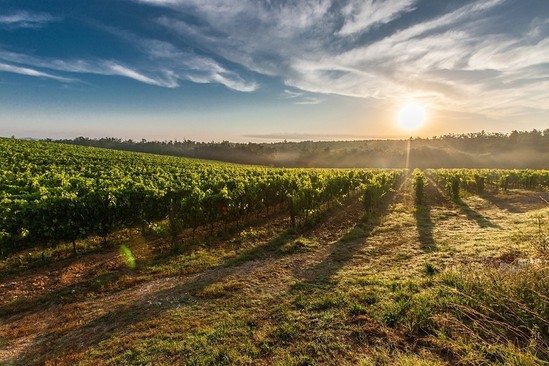 As Summer rolls along you've still got lots of time to enjoy Rosé wines from across Ontario and w...
Read full story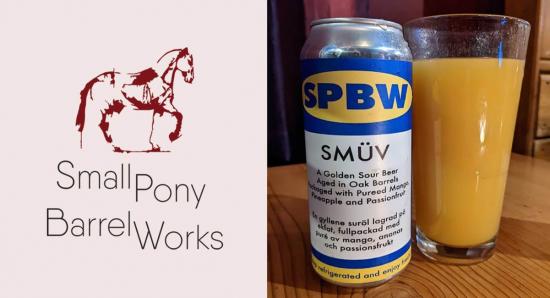 Small Pony Barrel Works' SMUV is a mango, pineapple, passion fruit sour.
Read full story
Gals That Brunch has brought together a whopping 21,350 gals in 78 cities indulging on tens of thousands of donuts and mimosas, making connections, and most importantly forging new and everlasting friendships that have, simply put, changed their lives.
Read full story
Comments (0)
*Please take note that upon submitting your comment the team at OLM will need to verify it before it shows up below.