Billy Talent Still a "Surprise Surprise"
Photos by Owen Maxwell
On a night where Ottawa was packed to the brim with amazing concerts, it was still hard to imagine being anywhere else but TD Place on March 3 where Billy Talent literally shook the stadium.
The Dirty Nil opened the night on a full-fledged, old-school rock set, with kicks, jumps and even a cover of the Misfits "Last Caress" for good measure to convert any one left to convince.
With the heavy but danceable tracks like "No Weaknesses" and "Zombie Eyed" the Ontario rockers paved the way for their headliners.
Monster Truck noticeably stepped it up a notch with their ominous intro, and raucous opening number. Bringing a command with their overpowering stage presence and singer Jon Harvey's endless ability to rock-yell to the audience, even when bantering between songs.
Bringing in heavy hitters like "Sweet Mountain River" and "Don't Tell Me
How To Live" along with group rock moments and one member even spinning in place through their epic finale, there wasn't much that could top the already stellar sets.
Billy Talent roared their set to life with the iconic riff of "Devil In A Midnight Mass" followed by Benjamin's scream as strong and impassioned as ever, sending shivers through the audiences as they screamed back.
While his fellow members eschewed their excitement from their sides of the stage Benjamin took hold from all ends of the stage, running back and forth between "This Suffering" and "Big Red Run", even singing to the lighting board at times.
Singing atop his box podium like it was his throne of power he sang through "Rusted From The Rain" almost conducting the audience from his riser.
After uniting the crowd with the band's progressive message of loving fans regardless colour, creed or background, as well as our pride of being Canadian in our volatile political times, they switched over to their track "Leave Them All Behind," mentioning they played it in Ottawa back in 2007. Between the rush of blue and red from the stellar lighting rig behind the band, and cries coming between the harmonious band and the loving audience, it was clear the song still meant a lot to everyone there.
The visually engaging red, white and black colours the band dawned along with their stage set and hypnotizing angular lighting wall made the visual side of the night a spectacle, even including disco lights once or twice.
Launching into "Surrender," the band got some of their loudest crowd shouts of the night, occasionally just letting the crowd sing for them, surprisingly loud and even clearly in the stadium.
Opening tracks like "Veronika" by backlighting each member through their intro to the song was a powerful visual, making the set feel even more surreal before switching to psychedelic patterns, while the band all came in together. Fans in their 50s could be seen running up and down aisles screaming and high-fiving people like teenagers, as their younger compatriots did the same.
Between the excitement the lively moshing was noticeably friendlier than you'd expect, with people occasionally stopping to check on others, and thanks to a reminder from Benjamin to keep it civil and "Please don't the women in the crowd," it was all fun.
Laughing off some weird lighting issues the band blasted through "Surprise! Surprise!" with blinding fury and lights, with so much jumping it became a light concern that the ground was still unstable like at the infamous Twenty One Pilot's gig when TD Place was in its early days.
Jumping on to their angular lighting rig for "Afraid Of Heights" the guitarists looked to be commanding a fortress from turrets as they played, with drums the gatekeeper and Benjamin a weird, real life version of the demon from their banner. The look made Benjamin's comments comparing the seated crowd to the Wall and Night's Watch of Game Of Thrones all to appropriate before the band kicked into a killer version of "Devil On My Shoulder" complete with a purring bassline that melted the guitars away, and got even more epic as they band rushed into an outro.
Dousing himself with water before the final earth-shaking jumping and shouting of "Red Flag" they closed their set on a banger before returning for an encore with "Fallen Leaves" and "Viking's Death March" to end the night on a final hopeful note that was both angry but extremely progressive and hopeful.
Setlist:
Devil In A Midnight Mass
This Suffering
Big Red Gun
How It Goes
Rusted From The Rain
Ghost Ship
Leave Them All Behind
Nothing To Lose
Pins And Needles
Surrender
The Crutch
Veronika
River Below
The Ex
Surprise! Surprise!
Afraid Of Heights
Louder Than The DJ
Devil On My Shoulder
Red Flag
ENCORE
Fallen Leaves
Try Honesty
Viking Death March
Recommended Articles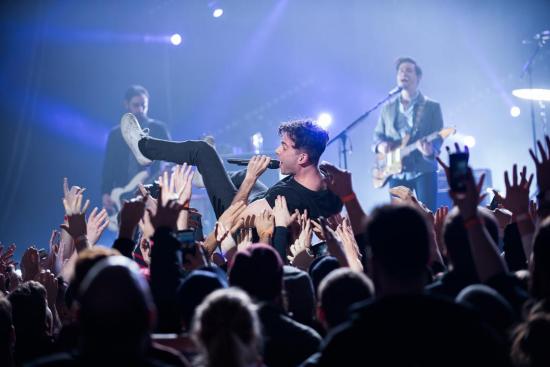 Few bands are as consistent as the Arkells. The Hamilton boys delivered their latest in a long line of Ottawa sets at TD Place on a Monday night of all nights.
Read full story
The Canadian Film Institute, in collaboration with the Group of Latin American Ambassadors, presen...
Read full story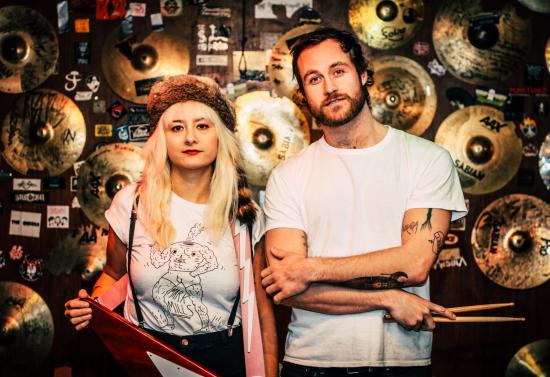 Calgary-based Miesha & The Spanks recently released their new LP, Girl Girls Girls. Guitarist Miesha Louie and drummer Sean Hamilton are a guitar-and-drum duo who perform ferocious driving punk-tinged rock and roll. T
Read full story
Comments (0)
*Please take note that upon submitting your comment the team at OLM will need to verify it before it shows up below.