A celebration of Black History Month in film
In the spirit of Black History Month, we are showcasing films that should be on your viewing list. Some are films from black filmmakers, others are films with a predominantly black cast but they all focus on the black experience. This is by no means a 'best' list but films that you should see, if you haven't already.
---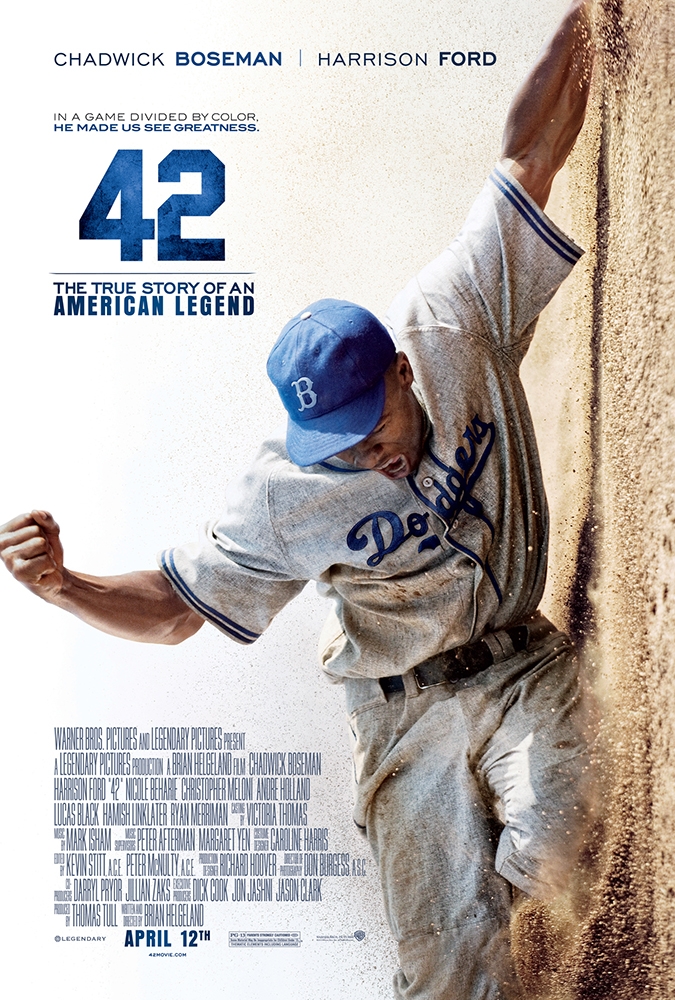 42
(2013)
Directed by: Brian Hegeland
Stars: Chadwick Boseman, Harrison Ford
Synopsis: In 1947, Jackie Robinson became the first African-American to play in Major League Baseball in the modern era when he was signed by the Brooklyn Dodgers. He faced considerable racism in the process.
The late Chadwick Boseman could have his own wing in the 'Black History of Film Hall of Fame' with landmark performances of pioneers like Thurgood Marshall, James Brown, and this breakout role . . . what was the name of that character . . . Oh yes, Black Panther! But it is his performance as baseballs ground breaker, Jackie Robinson, that tops my list of his performances.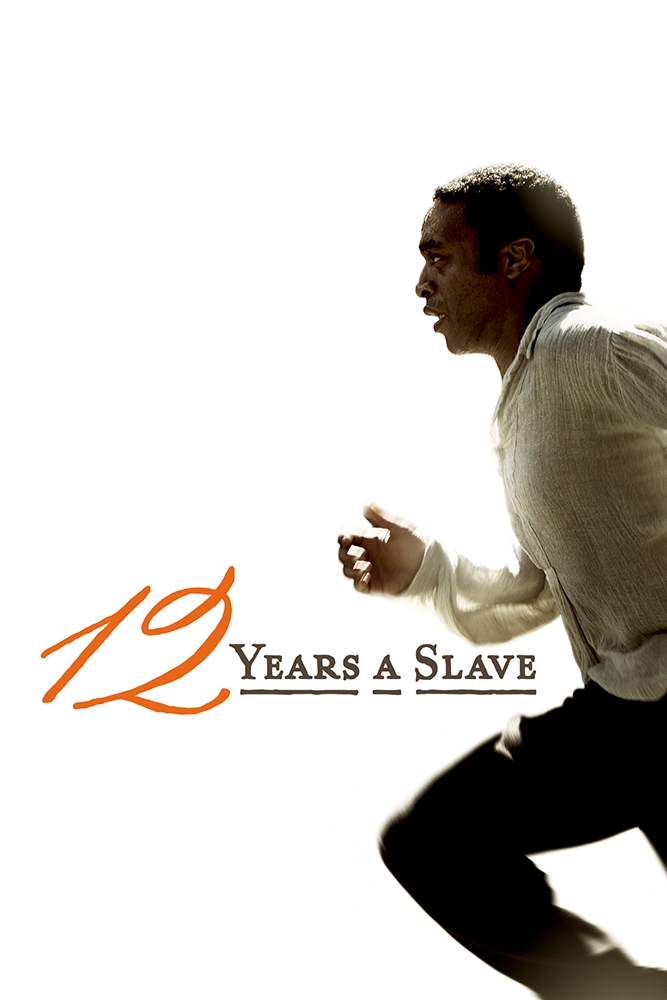 12 Years a Slave
(2013)
Directed by: Steve McQueen
Stars: Chiwotel Ejiofor
Synopsis: In the antebellum United States, Solomon Northup, a free black man from upstate New York, is abducted and sold into slavery.
Admittedly, this is the only movie on this list I have seen only once as the content is difficult to digest for me but this Best Picture winner deserves to be seen.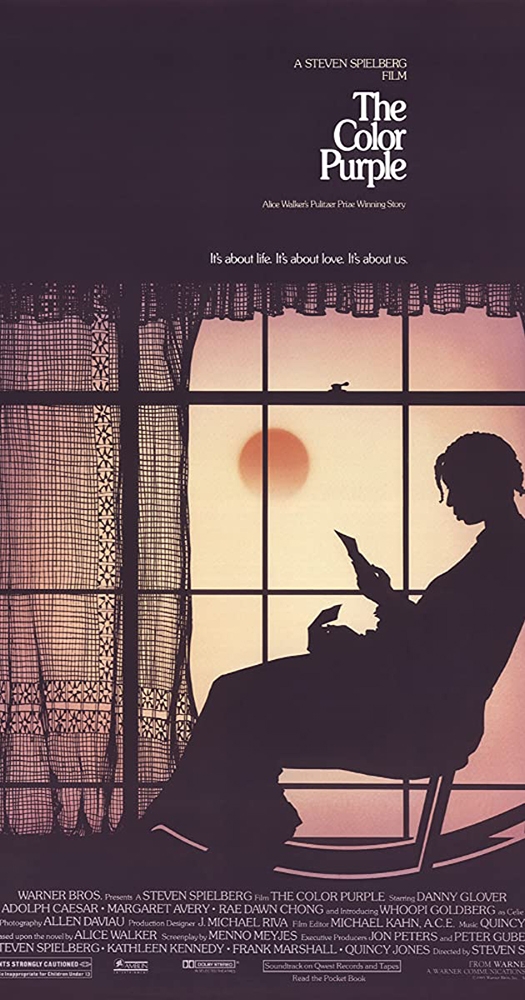 The Color Purple
(1985)
Directed by: Steven Speilberg
Stars: Danny Glover, Whoopi Goldberg, Oprah Winfrey
Synopsis: A black Southern woman struggles to find her identity after suffering abuse from her father and others over four decades.
A film that is difficult to watch but captures the essence of the early 1900s. There are many things that can be said about this film including, 11 Oscar nominations, Oprah's first film, but overall, it's simply an iconic film that is very powerful.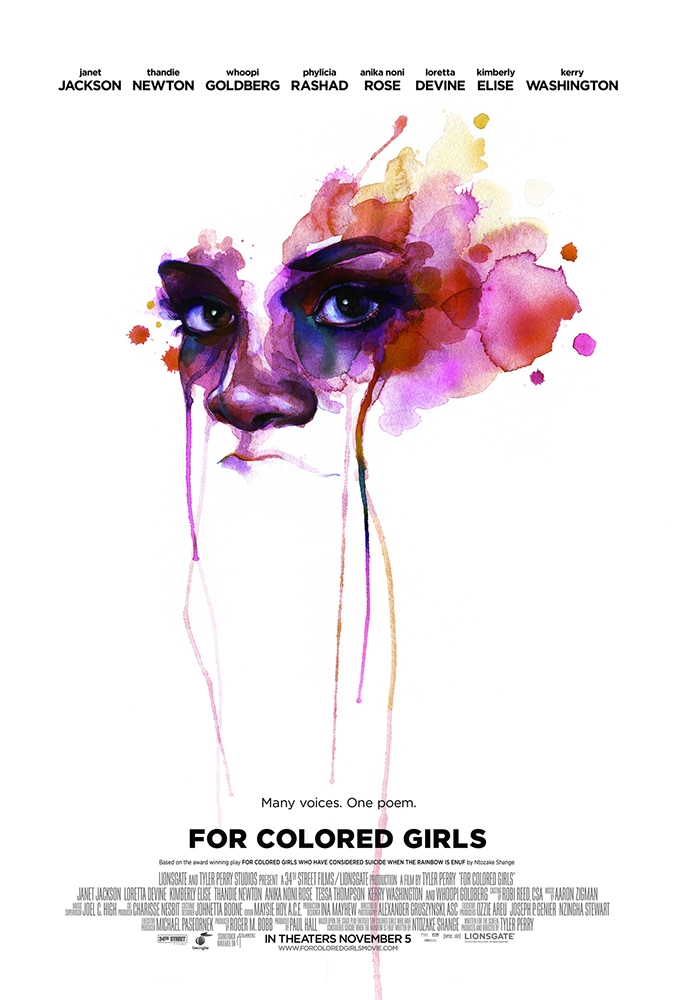 For Colored Girls
(2010)
Directed by: Tyler Perry
Stars: Janet Jackson, Kimberly Elise, Kerry Washington
Synopsis: Each of the women portray one of the characters represented in the collection of twenty poems, revealing different issues that impact women in general and women of colour in particular.
The late rapper Heavy D once said 'it's hard to black, but it's hell to be a black lady'. Tyler Perry often speaks of how he draws inspiration for his projects from the women in his life. This film is a love letter to Black women — Perry brings some of the biggest black actresses together in this anthology film.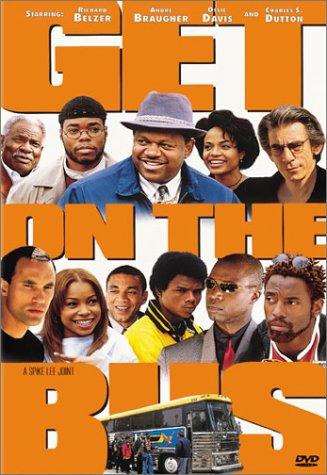 Get on the Bus
(1996)
Directed by: Spike Lee
Stars: Spencer Ossie Davis, Charles S. Dutton, Andre Braugher
Synopsis: A disparate group of African-American men travel by bus to Washington, DC for the Million Man March.
This movie was funded entirely by black actors. It is Spike Lee's depiction of a group of men heading to the Million Man March and it is one of his best. A wonderful script by Reggie Rock Bythewood comes to life brilliantly via the phenomenal cast.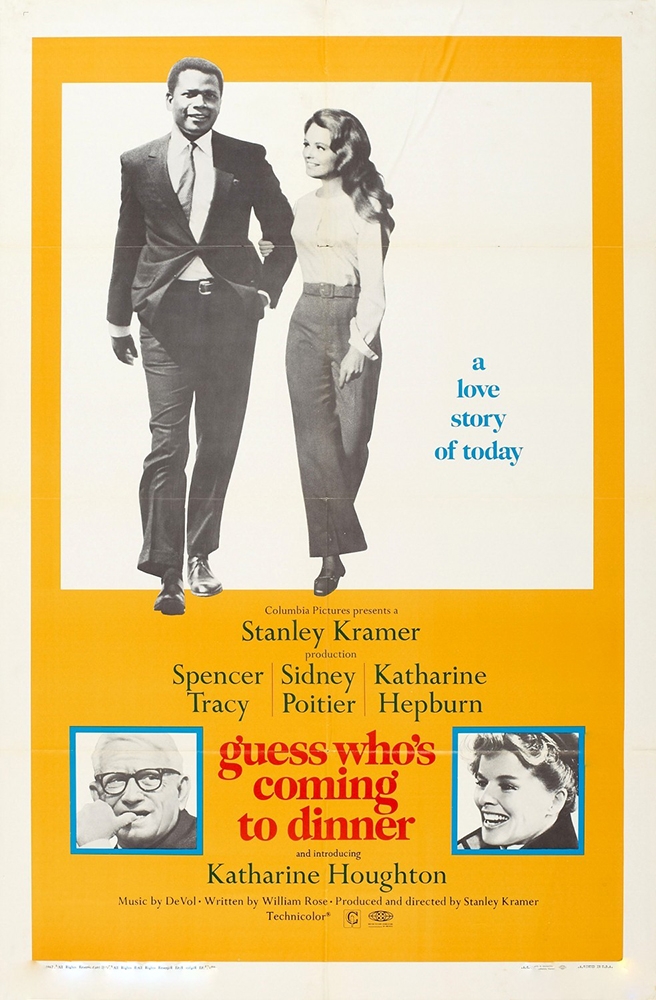 Guess Who's Coming for Dinner
(1967)
Directed by: Stanley Kramer
Stars: Spencer Tracy, Sidney Poitier, Katherine Hepburn
Synopsis: A couple's attitudes are challenged when their daughter introduces them to her African-American fiancé.
Interracial relationships aren't uncommon in 2021 but his was not the case in the 1960s. Sidney Poitier is an icon and this is one of his many performances that stand the test of time.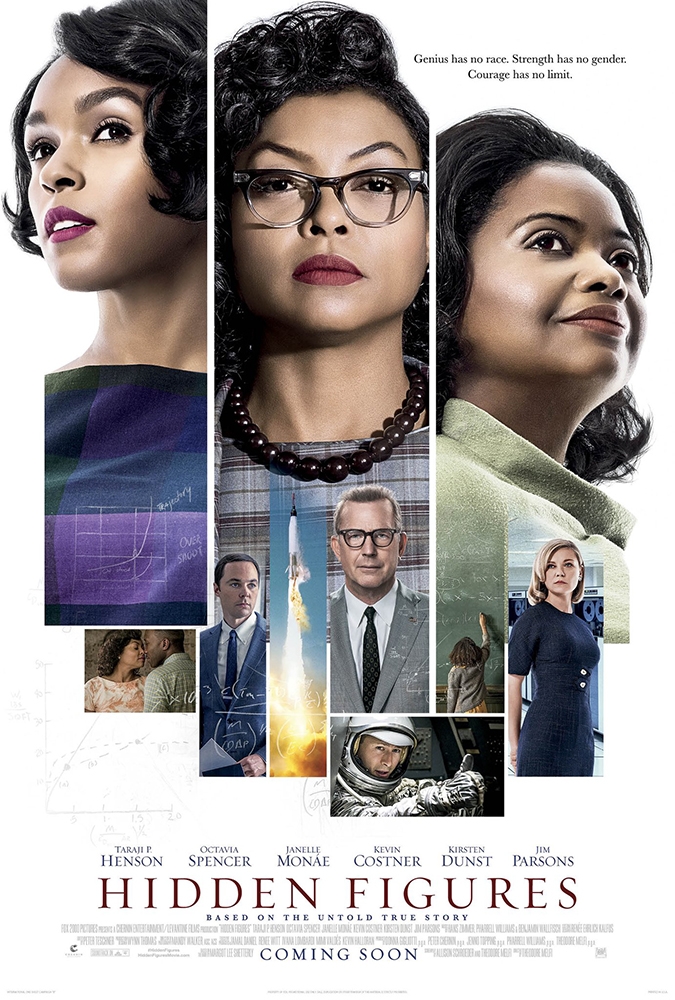 Hidden Figures
(2016)
Directed by: Theodore Melfi
Stars: Taraji P. Henson, Octavia Spencer, Janelle Monae
Synopsis: The story of a team of female African-American mathematicians who served a vital role in NASA during the early years of the U.S. space program.
Did you know how instrumental Black women were to NASA? To be honest . . . I didn't. Who says you can't be educated at the movies!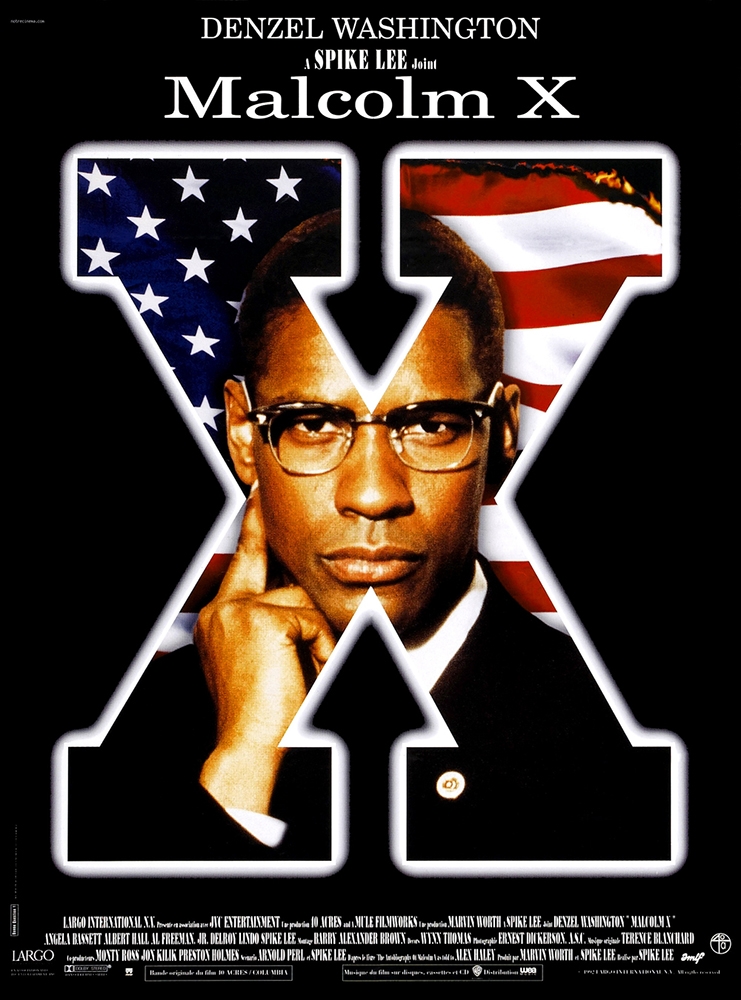 Malcolm X
(1992)
Directed by: Spike Lee
Stars: Denzel Washington, Angela Basset
Synopsis: Biographical epic of the controversial and influential Black Nationalist leader, from his early life and career as a small-time gangster, to his ministry as a member of the Nation of Islam.
This may be Spike Lee's best movie. If not, it is in the top three. His account of the life of Malcolm X isn't just a phenomenal film but should be required viewing.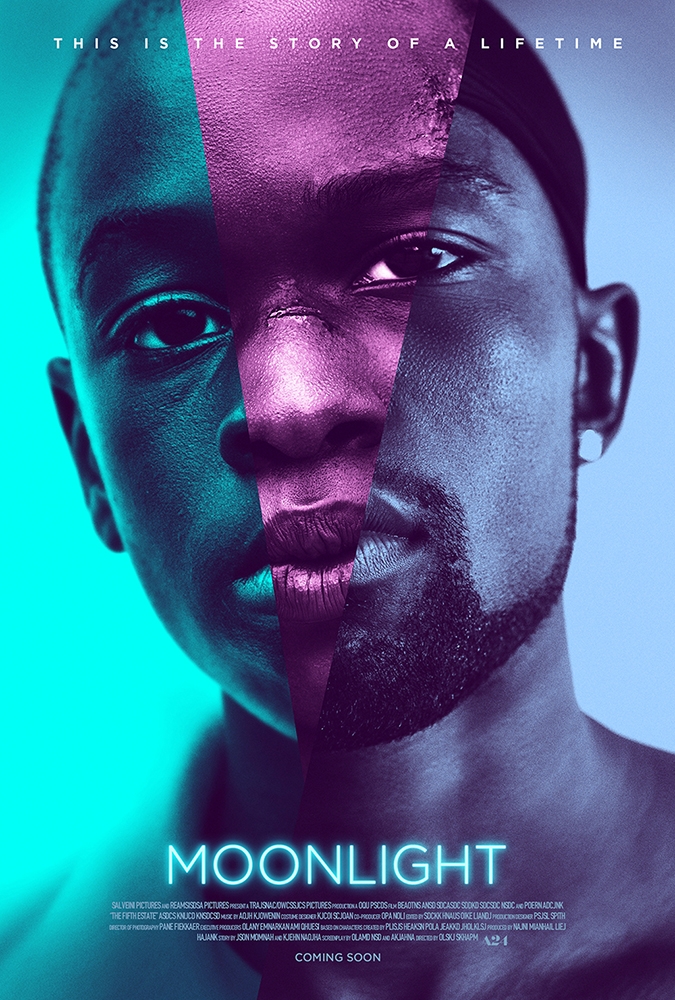 Moonlight
(2016)
Directed by: Barry Jenkins
Stars: Mahershala Ali, Naomie Harris, Trevante Rhodes
Synopsis: A young African-American man grapples with his identity and sexuality while experiencing the everyday struggles of childhood, adolescence, and burgeoning adulthood.
I still remember seeing this film at the Toronto International Film Festival, everyone in attendance was mesmerized. It is an amazing story, coupled with phenomenal performances. This Academy Best Picture winner (screw you Warren Beatty) is an incredible piece of cinema that will stand the test of time.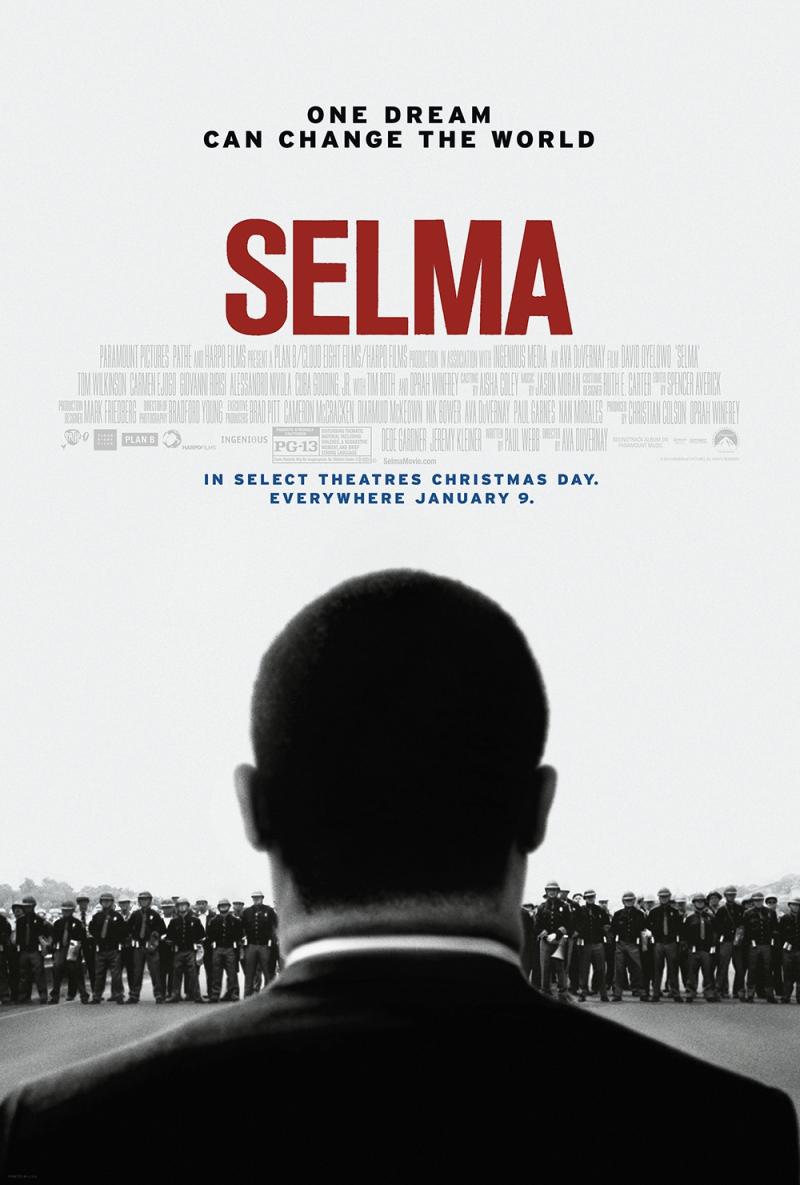 Selma
(2014)
Directed by: Ava DuVernay
Stars: David Oleyowo, Carmen Ejogo
Synopsis: A chronicle of Dr. Martin Luther King, Jr.'s campaign to secure equal voting rights via an epic march from Selma to Montgomery, Alabama, in 1965.
The movie that really put DuVernay on the map and was at the centre of the #OscarsSoWhite controversy. Similar to Malcolm X, this needs to be required viewing. A fantastic depiction of the life of Martin Luther King performed brilliantly by David Oleyowo.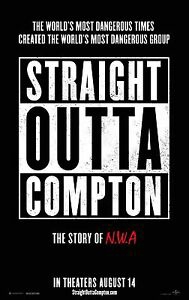 Straight Outta Compton
(2015)
Directed by: F. Gary Gray
Stars: O'Shea Jackson Jr. , Corey Hawkins, Jason Mitchell
Synopsis: The rap group NWA emerges from the mean streets of Compton in Los Angeles, California, in the mid-1980s and revolutionizes Hip Hop culture with their music and tales about life in the hood.
This film is so incredibly impactful. Not simply for its telling the tales of 'The World's Most Dangerous Group' but the post-credits' scene alone speaks to what can be accomplished with hard work. Biopics are rarely this good.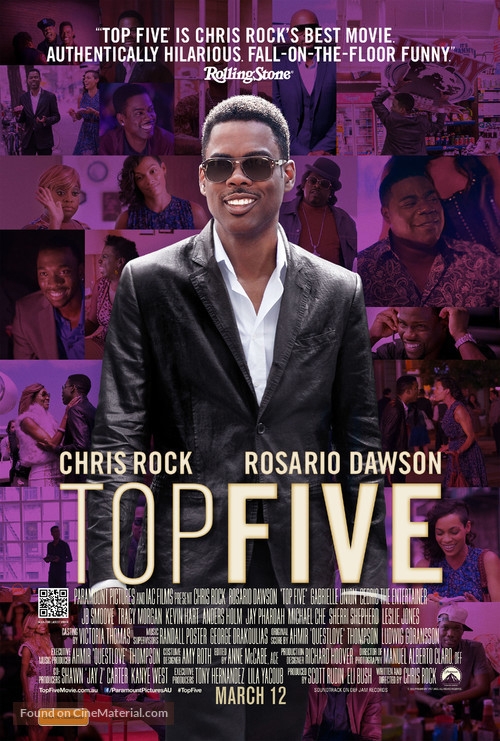 Top Five
(2014)
Directed by: Chris Rock
Stars: Chris Rock, Rosario Dawson
Synopsis: A comedian tries to make it as a serious actor when his reality television star fiancée talks him into broadcasting their wedding on her television show.
I've always been a Chris Rock fan but I was incredibly impressed with this film that seems semi-autobiographical. Of all the things on his extensive resume, this might be the item that impresses me the most. (Sorry 'Pootie Tang')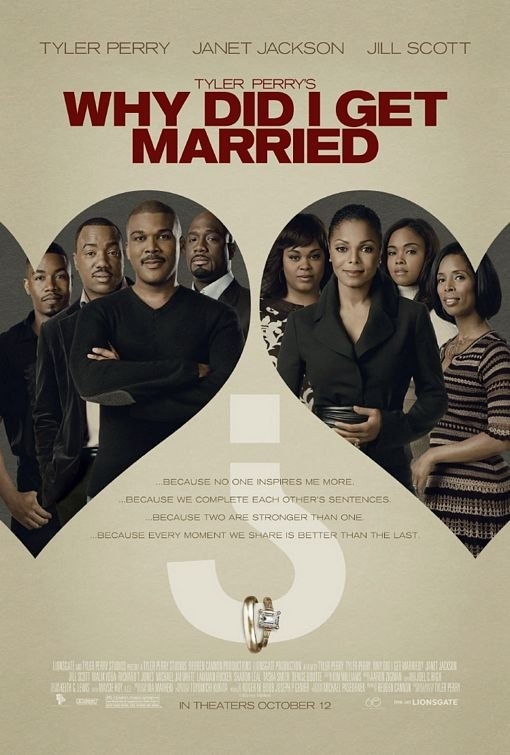 Why Did I Get Married?
(2007)
Directed by: Tyler Perry
Stars: Tyler Perry, Janet Jackson, Sharon Leal
Synopsis: The big screen adaptation of Perry's stage play about the trials of marriage, and what happens to one family when a sexy young temptress arrives on the scene.
This should be mandatory viewing for anyone about to walk down the aisle. Tyler Perry delivers relationship accuracy in a film with a fantastic cast that looks at marriage from multiple viewpoints.
Recommended Articles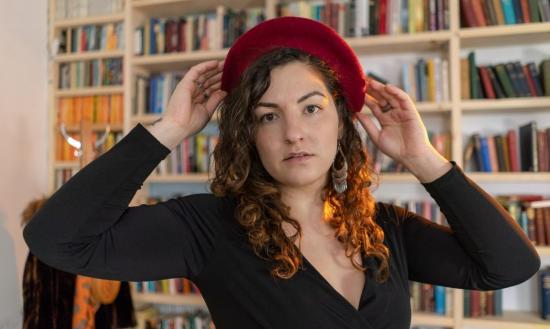 Tune in every Wednesday in February as Sophie D'Orleans sits down with emerging female artists from Ottawa.
Read full story
"Super Felix Brothers: The Battle of Ottagatz," an adorable, fully illustrated comic book that features Acelin and Felix's three sons as superheroes fighting evil
Read full story
The first-ever online Black History Month Music Arts festival will take place from February 5-19, 2021
Read full story
Comments (0)
*Please take note that upon submitting your comment the team at OLM will need to verify it before it shows up below.