Bluesfest by day: Glorious Sons & Taking Back Sunday & Pup
Bluesfest by day: Glorious Sons & Taking Back Sunday & Pup
(Photo credit: Greg Kolz)
---
Punk fury was in the air at Bluesfest on its first Saturday, as one of the fest's rare genre-focused days presented something gritty and explosive. With a different flavour of rock from everyone playing the night, this was certainly a night where you felt like you were getting a club show at a festival size.
Pup
There was a fervour in Pup's performance tonight, whether you noticed it right away or as they settled right into their live take on "Kids." Their ability to churn the audience into waves of jumping was admirable, while the light mosh pits were a friendly start to the night too. With the heat still present at first, it was just as impressive to see Pup shredding their hearts out to something like "Free At Last" as it was to see fans really throwing themselves into the experience and starting the crowdsurfing that early.
The band even took a moment to shout out to The Beths from earlier in the day saying, "If you don't know them, well, you really ought to."
But given this kind of furious sound, one often relegated to side-stages of the fest, it was Pup's ability to show a softer side of their tones that really showed why they were hitting the main stage. In fact on a song like "Scorpion Hill" it worked to their advantage wonderously as many of these quiet moments gave their distorted choruses a real weight that was usually lost in their relentless sets before. There was a hardy thump to the beats of "Sibling Rivalry" which saw the band and crowd bumping around as much as they cried out together. And with a riotous performance of "Reservoir," fans were pleased and then some.
Taking Back Sunday
Taking Back Sunday has always been a band that on record seems to have helped popularize pop-punk so well that only hardcore fans could tell them apart from the trend. BUT live this band is such an unbelievable trip to behold that it's no wonder they're such an institution of the live circuits. After a grinding start, it was hard for even the most fair-weather of fans to not burst into fist-pumping to "A Decade Under the Influence" especially as Lazarra rushed down to the amps and incited the crowd to really give their all back to the band.
Lazarra also produced one of the most gripping stage-tricks of the festival so far, as he managed to whip his microphone around at great speed and lengths without ever dropping it or missing his lines. There were so many times I and the group around me would gasp as the mic whizzed inches from a guitarists face (meanwhile it was already extended nearly two meters from Lazarra) and no one on stage would even react to their near collisions. Even a hard skid with the mic on the stage ricocheted to his hand as if he was secretly a musical version Bullseye from Marvel Comics.
With a story about Trekkie shamming to set off another end of the show, Lazarra proclaimed "Set Phasers To Sun" wasn't a bad move for the band but in fact a way for him to show that he was "Coolest kind of nerd." Substitute drummer Atom Willard (Against Me!) was also an utter joy to hear as he added a real thump to the drums and give fans of both bands a taste of something different. And just in case you thought the band might be done, a final rendition of "Cut from the Team" sent the fans into one last frenzy, especially as even the stragglers screamed out to the band's early hit.
The Glorious Sons
Brett Emmons' plaid plants and leopard jacket gave him a real mystique as a frontman who could be as much part of his band as a force of his own, and this was what we could expect from The Glorious Sons set. As soon as the band launched into "White Noise" Emmons was off to the low monitors, getting as close to the audience and mosh pits as he could. The rest of the band tried to match this ferocity by running to the back drum riser and closing the track with some ferocious thrashing. "The Union" and "My Poor Heart" provided a nice balance of sounds, while it really gave the crowd a back-to-back set of songs they could just shout their hearts out to like no other band.
This would continue with "Mama" which was one of the few songs of the night to avoid the comically out-of-sync crowd claps that seemed to plague the Saturday shows. Next to the punk focused acts that opened the night however, the usually punchy Glorious Sons actually felt like an arena rock act that was loosening their edges by comparison. Their set was calmer than previous years which made for a refreshing counterpoint to the other acts of the City Stage. Somehow covers like "Love is a Battlefield" and of all things Fatboy Slim's "Praise You" even fit the band's more diverse style this time around. However given their headlining slot and previous fiery showings it did feel a little less overly pointed in a way, and this took adjusting. Once you could settle into this however the seventies charm of something like "Hide My Love" were a lot more satisfying.

Recommended Articles
Dominic Harrison's unhinged excitement and sexuality ruled the energy of the set as their fiery brand pop meets rock meets rap had the young crowd jumping and screeching back!
Read full story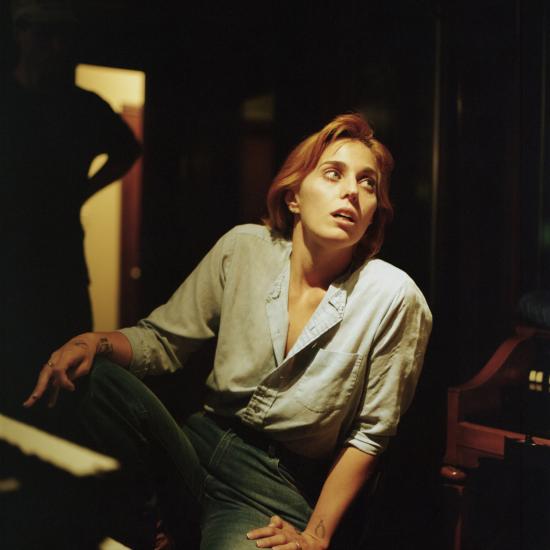 We caught up with Remy on-site at RBC Ottawa Bluesfest to discuss her larger ensemble, exploring covers and why it's best to build with others instead of on your own.
Read full story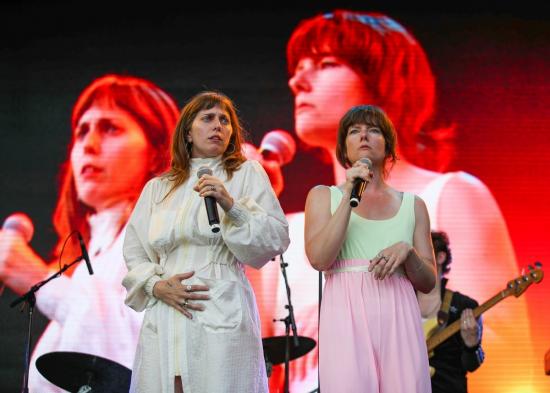 Whether it was quirky theatrics or technical spectacle, this day set off the festival on a great note.
Read full story
Comments (0)
*Please take note that upon submitting your comment the team at OLM will need to verify it before it shows up below.