Arts & Events
Bluesfest by day: Leikeli47, Murda Beatz and Shakey Graves
Bluesfest by day: Leikeli47, Murda Beatz and Shakey Graves
Leikeli47 (credit: Greg Kolz)
---
With the rain and lightning throwing delays and cancellations at the start of the night, it felt like a minor miracle to have Bluesfest come right back! As the crowd was hungry for their music however, sets on Thursday were a true celebration through and through.
Leikeli47
As one of the only artists to survive the delays and cancelled shows from the ongoing storms, rapper Leikeli47 was a force of nature when she hit the stage at 7. She delivered heavy swagger on "O.M.C" and gave her own hip hop hokey pokey dance to "Bitch Switch" as well. With her signature mask and some camouflage too, her whole aesthetic was mysterious but strangely inviting too. After continuing her dance moves to a bit of "My Boo" she noted that the dirty beats of "Miss Me" were all about the time after a relationship instead.
With much of the early crowd rallied and growing around her set, Leikeli47 was able to continuously build her chants on "No Reload," while also getting a few cheers for her new record. While there was a positive response to "Droppin'," she was able to get people slinging around anything they could throw in the air to "Tic Boom" just to get the show looking even rowdier. Overall given so much of the frustrations with DJ Pauly D's drop-out and issues for starting the night, it was a dream to see the fest give her a full hour from 7 instead of just her remaining time too!
In the midst of a speech about following her dreams to get her career Leikeli47 also reminded fans, "We are equal, I am you!"
However with "Iron Mike" settling down, and some fun nods to her fans in the crowd, the show took an unforgettable turn. As she called up a few fans on stage, it seemed like they would fill in a verse after they hilariously came up and hugged her. However going into "Post That" she demanded they pose... and dance. Within seconds, the most shy and overwhelmed fan was in their element, striking amazing camera shots and pulling out dramatic shots. There was such an immediate delivery from these fans with such wildly different moves that everyone was cheering with genuine excitement and appreciation for them. THEN a callout for the best dressed fans got another three giddy fans on stage. With their song kicking off, one fan on the stage busted into a full vogue dance to immediate screams, while another had his own impressively complex and fast moves. While the third just watched in awe (and what was clearly some personal embarrassment at being unexpectedly outshined so dramatically) these first two busted out a coordinated routine that left Leikeli47 and her DJ laughing at their unintentional luck. Then Leikeli47 brought out their own professional dancer pick for "Attitude" which resulted in a jaw-dropping set with five death-drops in the song's short run time.
With all this unexpected dance might, by the time she finally played her hit "Money," it was nice to just have a simple sing-along to close out this already climaxed show.
Murda Beatz
While Murda Beatz was a truly minimalist set visually by comparison (ie minor lighting and a screen for a DJ set) the perfect mix behind the show more than balanced things out. While this initially just felt like a personal feeling about the set, it was clear the audience agreed with how vigorously they moved together, and for most of the set itself. Between clips of Travis Scott's "Antidote" and some Lil Uzi Vert, the never-ending swirl of people were constantly getting exactly what they wanted. Honestly it looked like madhouse from the outside as the usual beers and waters thrown were soon followed by shoes and then backpacks of all things. Heck, even Murda Beatz was telling his crowd to earnestly calm down when people were getting hurt and seen by medics.
"There's no need to fight, we showing love tonight," he mused, in a more charismatic attempt to lull the crowd.
D9INE even joined on stage, nodding to the producer's connections to Drake and the Toronto scene as a whole. "Fefe" "Growth" and others kept the show really bouncing without being overtly all about high energy moments. Murda Beatz clearly knew what they were doing even with some of the egregious DJ airhorns in the set, since everyone was moving around from beginning to end.
Shakey Graves
Though it was a more acoustic blues and folk energy over by Shakey Graves in the Bluesville tent, it was just as energetic and packed. Even in its solo beginnings, there was a stomping energy that persevered through all the weird tempo shifts and waves of feedback. In fact it was genuinely inspiring to see how long Alejandro Rose-Garcia could carry a set with guitar and percussion completely on his own through tracks like "Roll The Bones" and "Hard Wired." With people screaming along to "Kids These Days" and more fleshed out pieces as his band finally joined, it was still mesmerizing to see Rose-Garcia get the most excited at his own sing-along moments.
Recommended Articles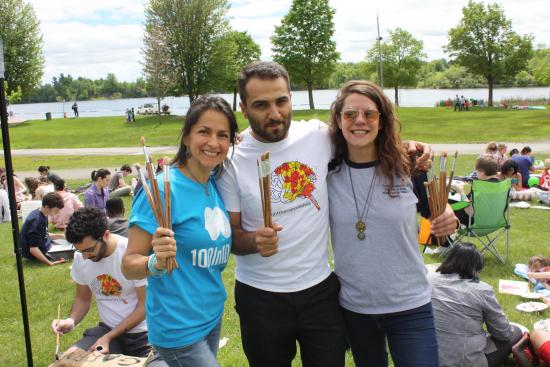 Global grassroots festival, 100in1Day, is coming to Ottawa on Saturday, June 2nd. Powered by local non-profit, Synapcity, and Future Cities Canada, this city-wide event aims to innovate Ottawa through 100 citizen-led events, all happening on the same day.
Read full story
Photo of Wild Child. RBC Bluesfest has been about diversity in programming since the day "The Big...
Read full story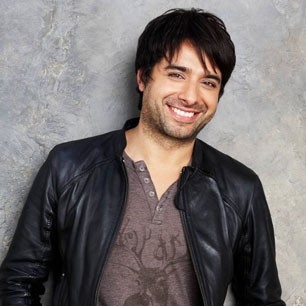 Jian Ghomeshi, the host of CBC Radio Q (a national arts magazine show), was in town on October 27 to...
Read full story
Comments (0)
*Please take note that upon submitting your comment the team at OLM will need to verify it before it shows up below.