Arts & Events
Bluesfest School of Music and Art Launches in Westboro
Bluesfest School of Music and Art Launches in Westboro
Ottawa's RBC Bluesfest has dominated the Canadian music festival scene -- becoming our city's pride and joy and growing into a world-class event, drawing thousands to Lebreton Flats. Now, the festival titan has launched a new venture to bolster local artistic and musical talent by creating an institution dedicated to its development: the Bluesfest School of Music and Art (BSOMA). It's an opportunity for young children to discover the arts and improve their own skills as well as for local artists to share their passion and expertise through teaching.
BSOMA is located in a building deemed 'Festival House,' which also provide space for RBC Bluesfest, the Folk Festival and other Ottawa festival organizations. Originally, the structure housed the Westboro United Church, but since moving parishes, the building became vacant. That's when the opportunity to create BSOMA was born.
"They were looking for a non-profit to create a legacy project and repurpose the church so we stepped in and developed a plan to build the school as well as use the remaining two thirds as Festival House," explained Mark Monahan, executive director of RBC Bluesfest. "It's actually been a two-year process and to see it finally launch is really exciting -- we're really happy to have this opportunity to create something special in the community."
BSOMA offers a variety of open and private classes suited to children, teens and young families, from digital art and ukulele lessons to DJ techniques and rock n' roll choir. There's even a DJ camp running in July which provides the chance for aspiring performers to play live at Bluesfest.
"It's really a different opportunity for students to explore the realm of art and music," added Ere'n Coyle, manager of BSOMA. "We're offering classes that allow them to learn traditional elements needed for a particular medium or instrument but also putting a whole new spin on it. Our instructors are also working and pracitcing musicians and artists, which provides an even greater advantage for students to gain a real-world perspective and learn how they can continue to develop their talents."
BSOMA is self-funded by class fees as well as from Bluesfest itself. In collaboration with its partner, the Dovercourt Recreation Centre, the school also offers a subsidy program for students requiring financial assistance.
"It's really important to us that the school's goals are aligned with the festival's mandate and that is to create meaningful work," said Monahan. "This is all part of what everyone in the arts community is working for. We want to keep talent in Ottawa and contribute to its development."
As BSOMA focuses on providing innovative and fun classes accessible to everyone, it also plans to create a performance venue at Festival House to feature weekly concerts.
"We love Westboro and we're thrilled to be moving the festival's office there soon," said Monahan. "It's such a great community and very receptive to the arts."
BSOMA is located at 450 Churchill Ave. Registration is now open for classes beginning April 28. For more information, please visit: www.bsoma.ca.
Recommended Articles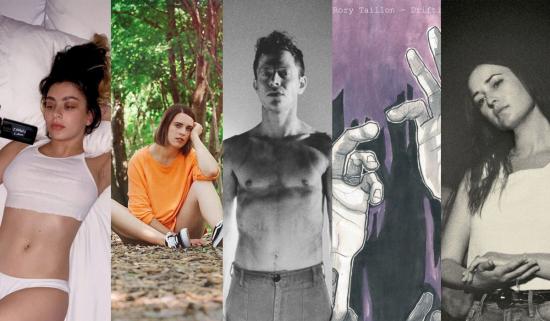 The United Way Community Builder of the Year Awards shines a well-deserved spotlight on some of those who leave such an important mark on this city. At last night's Gala ceremony inside the Shaw Centre, seven new recipients were honoured for continuously taking strides to build a stronger, healthier and safer Ottawa.
Read full story
The Johnny Vegas All-Star Band is one of Ottawa's favourite musical acts. Patterned after Rat Pack...
Read full story
Comments (0)
*Please take note that upon submitting your comment the team at OLM will need to verify it before it shows up below.