Business
Bluemyth's BlueBox is changing the face of parcel delivery service in Canada.
Bluemyth's BlueBox is changing the face of parcel delivery service in Canada.
The world has certainly changed over the past decade, and nothing has changed more than how people are receiving goods and products through postal or delivery services. There are over twenty-seven million e-commerce users in Canada, who spend approximately three billion dollars in e-commerce annually and it is expected that by 2025, over 77 % of Canadians will use e-commerce as both consumers and businesses continue to pivot toward online shopping.
As package volumes continue to drastically increase, many buildings are unprepared to manage the influx of deliveries. This has resulted in stolen, opened, and misplaced items, leading to frustrations and potential theft.
Vancouver-based Bluemyth is proving a solution to this problem. They are an innovative smart hardware and mobile internet application company whose BlueBox Smart Lockers provide a convenient, secure, and user-friendly parcel management solution that meets all the demands of the users, carriers, and building staff. Bluemyth provides a unique parcel reception service to underserved markets such as older apartments, small businesses, school campuses, and community centers. Their BlueBox Smart Lockers offer a contact-free solution to manage daily deliveries with fewer staff and resources. All you need is the BlueBox app which offers an intuitive user experience to maximize communication and efficiency so the customers can have contactless parcel reception, 24/7 service enabling anytime pickup of packages, customization options including different layouts and compartment sizes based on various needs, and 10+ operating languages.
It's secure, efficient, affordable, and works off an app.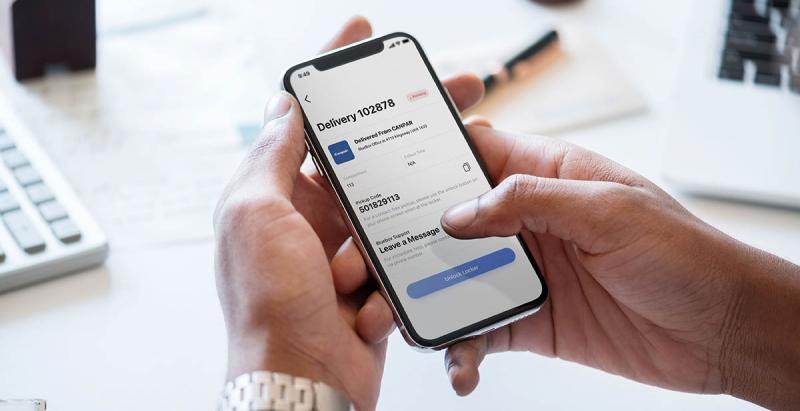 The BlueBox Smart Locker is all about efficiency says Howard Huang, Chief Marketing Officer at Bluemyth. "Customers like that they do not require a physical key—everything is customized, and access comes through an app downloaded to your mobile device. The lockers are an advanced, easy-to-use product designed with efficiency, security, mobilization, digitalization, and decarbonization in mind."
Bluemyth's products are made with durable steel and colour coating. Heavy-duty corrosion-resistant galvanized steel with long-lasting powder coat paint made from premium powder provides an environmentally friendly finish. "The BlueBox is tailored to meet every unique requirement with a wide selection of locker configurations. In addition, options are offered to customize any locker unit to match any property branding or aesthetic standards," say Huang.
Huang adds that, "BlueBox is committed to building trust with their customers through world-class support." BlueBox guarantees same-day replies within business hours and provides on-site service within 48 hours," says Huang. He notes that Bluemyth's technologies are "developed in-house and fully comply with Canada's data regulations and the service's digital infrastructures are located in Canada and the lockers are also assembled in Canada."
Bluemyth has also thought through the pricing aspect of their service. "Everything is customized, and our focus is on customer service, so we provide a burden free experience and the most affordable solutions for package delivery," says Huang. An added incentive the company offers is a 90-day risk-free trial period (in the Greater Toronto and Greater Vancouver Areas).
Huang says Bluemyth is aiming to seek improvements in delivery to benefit the environment and community. Parcel delivery vehicles account for a sizable portion of carbon emissions in Canada, which is known as last-mile delivery inefficiency. Last-mile delivery has demanded innovative technologies to tackle these deficiencies, which BlueBox Smart Lockers are expected to do.
Huang observes that Bluemyth's innovative business model differentiates them from competitors. "We offer two pricing structures: purchasing and leasing and Bluemyth is the only smart locker company offering a monthly service fee option."
BlueBox has no up-front investment costs, and they waive all installation and shipping fees for buildings located in the Vancouver and Toronto regions.
Another key innovation is that BlueBox does not require customers to purchase the lockers outright and there are no hidden fees or maintenance fees associated with owning smart lockers. Huang says their post-installation services include "complimentary on-site training, maintenance, and software upgrades."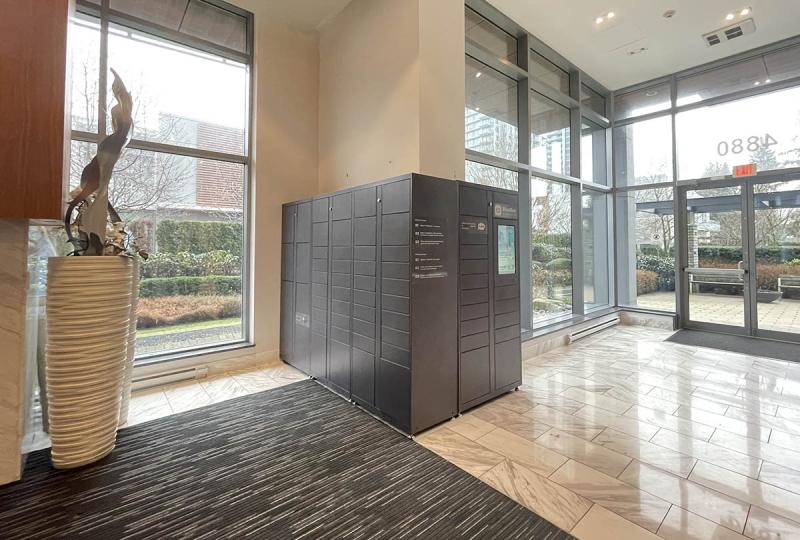 On pricing and affordability Huang says that the company has a partnership pricing model, where there is an opportunity for strata and large companies to receive revenue shares from our advertising program, increasing the affordability of the lockers." Bluemyth also offers a partnership pricing model for large companies interested in implementing BlueBox to their portfolio. The company is also looking at options for the lockers to be used in the food service system, adds Huang.
Bluemyth is also committed to climate change and a key part of their marketing message is that the efficiency and ease of use of their BlueBox Smart lockers means a decrease in the use of delivery vehicles and carbon emissions that come with them, which are a mainstay of the current parcel delivery service industry in North America.
The BlueBox Smart Lockers come with a multitude of hardware options, including parcel, cold and hot lockers. They have a modular design, with flexible customization of the locker units, compartments, layout, and size. They offer options to customize the locker appearance with a variety of colours and textures.
For more informative, please visit: https://www.bluemyth.ca
Recommended Articles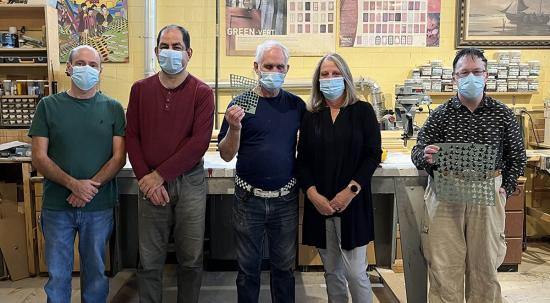 Under One Roof provides priceless experiences for men and women with developmental disabilities by facilitating positive environments where they can build confidence
Read full story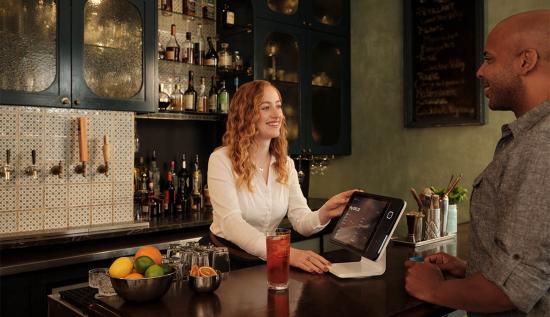 The company has turned a standard iPad into a powerful yet easy-to-use cash register and point of sale solution for businesses of all types and sizes.
Read full story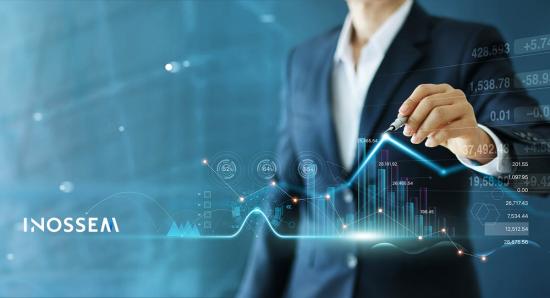 Inossem is helping small and medium-sized Canadian companies to improve operational efficiency and drive business growth
Read full story
Comments (0)
*Please take note that upon submitting your comment the team at OLM will need to verify it before it shows up below.