Bond at the Opera
Photo credits: Alexandra Augustine
---
Bond…James Bond. The name has been pulled from the pages of Ian Fleming's popular spy novels into a cinematic world of action, romance and intrigue since Sean Connery first stepped into the well-tailored suit of what would become a movie icon. But how would the character fair in a different setting? Perhaps finding himself both shaken and stirred in the unlikely world of the opera?
In his show James Bond: A Convenient Lie, actor, lyricist and director --not to mention a long-time fan of 007-- Kyle McDonald places Bond in a vastly more musical setting removed from the usual flashy and brassy opening credits tunes in the films. It's opera but unlike any other. Fast, funny and full of fights, here we'll see Bond really sing but, don't worry fans, he's not giving anything away. He's still on her Majesty's secret service.
For McDonald, the choice of opera was simple but why Bond? With a 25th film on the way, certainly 007 is doing fine up on the screen.
"I think there's a really fascinating discussion about the psychological appeal of this kind of character," says McDonald on how the character of James Bond has still remained so popular with audiences over the decades. He was first introduced to the spy in the late 80's via a television broadcast of one of the Connery flicks.
"Bond is who every man wants to be, and who every woman wants to be with. It's an old adage, but there's something to it. He's cunning, dashing, dangerous, unflappable, capable, and irreverent. He lives life on his own terms. People really identify with these rugged, self-reliant, aloof characters. And once you throw this character into a world of espionage and mystery, it's almost impossible to look away."
While twelve Bond novels, two short-story collections and 24 films has given McDonald much to cull from for his production, he admits he only borrowed three things from Fleming: the tech-master Q, the lovelorn Moneypenny and, of course, Bond. The films did help shape the plot of the production, however, especially the lavish locations each film takes viewers to. The opera changes locations with each scene as we first find Bond in Canada and then to Germany, France and England as he romps around Europe.
McDonald himself couldn't resist playing the dream role and he says he has tried to embody all the elements associated with the Bond bravado. He's got to be cunning, dashing and a little bit dangerous but, when looking back at the actors who have played the character in the past, McDonald realizes one thing truly sticks out.
"What all these famous Bonds have is authenticity, so it's been my goal to be as authentic in my portrayal as possible. So what you won't see are any impressions or allusions to those other amazing Bonds, but an interpretation all my own."
For the music, McDonald recognized that the films have dived into the operatic with lush, lavish scores that have echoes of Verdi, Puccini and the crash and thunder of Wagner. He's turned to some of the well-known opera hits most audiences will know but added the twist of new lyrics to accentuate his spy story. Selections from Bizet's Carmen, Rossini's The Barber of Seville, Verdi's Rigoletto and Mozart's The Magic Flute are all laced throughout the production as smoothly as Bond slips into (and out of) a tuxedo.
"I think the conversion into opera adds another viable tendril to the Bond mythos, but more importantly, I think Bond helps the opera!" says McDonald. "There are few characters like Bond in the canon – and suffice it to say – there are no operas with car chases through the streets of Paris!"
McDonald feels a production of this nature should bring different people to an opera, those who may not have had interest in the medium until a certain 00-Agent decided to explore it. He explains that the show features all the advantages of opera –the beautiful music, the wild drama– but doesn't have the drawbacks some might find to expanding their musical horizons (mainly long run times and plots that are hard to follow).
"The show, while depicting violence, is ultimately light hearted and a-political, so it's family friendly (PG 13)," McDonald tells Ottawa Life. "It moves fast enough, with enough charming young performers that it can hold the attention of youth, while still delivering the sophistication that older audiences expect."
The challenge of putting A Convenient Lie together was one of the things McDonald found most enjoyable. The production doesn't showcase giant sets like most operas but, instead, a collection of props pulled from a gym bag. The limitations had him having to think outside the box in the very way Q might.
"How do I show Bond and a baddy fighting on train tracks? How do I show a running gun fight in a grave yard? How do I portray a car chase through the streets of Paris? And how do I torture Bond in a greenhouse chamber? A lot of big questions that have had elegant and pleasing solutions! I don't want to give too much away, but, the cast combined with the audience's imagination fills in all the details."
These, and other secrets, will be revealed when Bond goes to the opera between April 12 – 14 at Centrepointe Theatre. Fancy evening wear is encouraged. Martinis optional.
Recommended Articles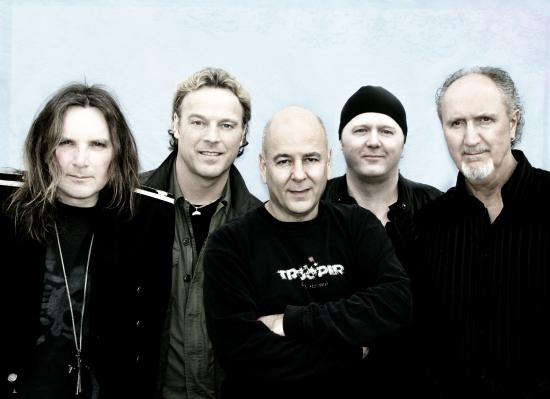 After 40 years on the road, Trooper knows what works best for them, and while they haven't put out new material in quite some time, that's perfectly fine with them.
Read full story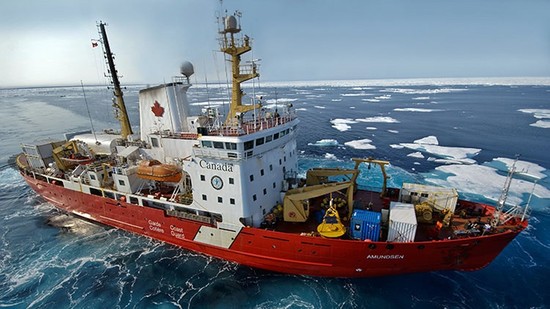 Ottawa Life Magazine sends its deepest condolences to the families and friends of the three men who...
Read full story
2015 marks the Year of Sport and the 60th anniversary of Canada's Sports Hall of Fame. In recognit...
Read full story
Comments (0)
*Please take note that upon submitting your comment the team at OLM will need to verify it before it shows up below.