Good Reads
"Privilege is Not Just for the Privileged" - The Boys and Girls Clubs Take a Stand
"Privilege is Not Just for the Privileged" - The Boys and Girls Clubs Take a Stand
Yesterday, the Boys and Girls Clubs of Canada nationally released a brand new public service announcement in collaboration with Toronto idea shop Mackie Biernacki highlighting the impact, importance and necessity of the Clubs' work in improving the lives of kids across Canada.
With versions available in English and French designed for the internet, television, movies and print, the announcement advocates against choosing the term "underprivileged" when used to describe the groups served by the Boys and Girls Club and challenges the idea of what it means to be "privileged".
Being a kid today is tough. Growing up in today's world, they come across many obstacles, from physical to mental to emotional. One in five kids in Canada are living in poverty and a quarter experience notable mental health problems. While each of these bring their own type of challenges, they can happen no matter what the child's economic background. In this PSA, the Boys and Girls Club takes a stand. The main message? "Privilege is not just for the privileged."
"The idea of privilege is often attributed to that of private school, or money," says Steph Mackie of Mackie Biernacki. "But it's really about creating environments that remove insecurities and build up confidence in kids. And that's what Boys and Girls Clubs foster."
The Boys and Girls Clubs of Canada are Canada's biggest child- and youth-serving organization, providing community based programs and services to build positive relationships and change lives to more than 200,000 people nationwide. They provide a safe place where children and youth can feel welcome and supported during the vital time they're not at school. Programs are based off the interests of the kids and are tailored to each of the over 700 communities that the organization serves. Their core values include "belonging, respect, encouragement and support, working together, and speaking out."
"We no longer want to be Canada's best kept secret," says Mathieu Chantelois, Vice President of Marketing & Development with the Boys and Girls Clubs of Canada. "For over a century, we have offered everything a young person needs to be successful—safe places, caring adults, critical programs and services, and more. And the result? 69% of Club alumni say that the Boys and Girls Club saved their life."
This was where the idea for the campaign began. "This statistic really underlines the importance of our Clubs, and the important message we need to share," says Owen Charters, President & CEO of the Boys and Girls Clubs of Canada. "Our work relies heavily on the generous support of our corporate partnerships. With Mackie Biernacki's help, we wanted to reach more key decision makers, especially those that don't realize the gravity of the work we do. This campaign is an incredible vehicle to tell our story."
At the Boys and Girls Clubs, all young people are empowered and have a chance to succeed on a level playing field, provided with opportunities they may not otherwise have access to. The stance of the campaign is that "kids' lives are tough, but at our clubs, every kid is a kid of privilege."
The PSA will be aired across Canada on Corus-owned stations and also in Cineplex theatres this coming fall.
Learn more at bgccan.com and follow them on social media @BGCCAN.
Recommended Articles
After nine years of scandals and cynical policies from Stephen Harper's Conservative government, it...
Read full story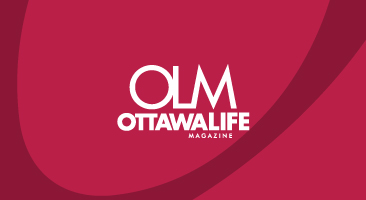 Achieving excellence and an international reputation as one of the pre-eminent centres for Arctic cl...
Read full story
Comments (0)
*Please take note that upon submitting your comment the team at OLM will need to verify it before it shows up below.