Arts & Events
Broadway Across Canada's 'Come From Away' is a toe-tapping success!
Broadway Across Canada's 'Come From Away' is a toe-tapping success!
Book, Music, and Lyrics: Irene Sankoff and David Hein
---
The National Arts Centre has been showcasing outstanding Broadway Across Canada shows, something they will continue to do in the New Year. Whoever has programmed the timing of these shows needs to be commended. The 2022 season kicked off with some of the 'big guns' like Hamilton and Dear Evan Hansen, then drifted into shows like Anastasia, Mean Girls, and Pretty Woman. And now we have a show that embodies so much positivity for the holiday season.
To fully appreciate Come From Away, one must go back to September 11, 2001, a day synonymous with the worst terrorist attack on United States soil. The ramifications of that day can still be felt today, but in the immediate aftermath, planes were being diverted from the United States as their airspace was closed. Thirty-eight planes carrying approximately 7,000 passengers were redirected to Gander, Newfoundland. This temporarily doubled the population of Gander for about a week.
The show begins on a regular day in the life of the residents of Gander. We meet many interesting characters ranging from the mayor, a schoolteacher, a policeman, a bus driver, etc. Then the events of 9/11 take place, and the impact on Gander is immediate. Despite a school bus strike, when the news of the planes arriving came in, the two sides temporarily put aside their differences to assist the newcomers.
The 12-person cast plays multiple characters ranging from people living in Gander to people on the planes.
The show is about 100 minutes long, and there is no intermission. It is fast-paced. For example, with most musicals I've attended, the audience can clap after a song, but not so much here as the show blends one song into the next scene. The choreography is great — I applaud the cast and crew for seamlessly transitioning between scenes.
The performance switched among multiple storylines: a mother worried about her firefighter son in New York; a couple where one of them seems to adapt well to their situation, while the other . . . not so much; and a woman from Texas who starts a friendship with a man from England.
The show also delves into how Muslim people were treated at this time. Whether it was in Newfoundland or at airport screenings. While the production is very uplifting, it doesn't hide from showing some of the xenophobia that was on display. The show is authentic, and many of the characters are based on actual people.
Coming through Covid 19, one of the things I kept hearing was, 'no one prepares you for how to handle a pandemic,' and while there is some truth to that, the same can be said for a major terrorist attack that sends the world into chaos. The people of Gander, Newfoundland, not only rose to the occasion, they excelled. Were they adequately trained for such a situation? Sure, by applying simple human compassion.
Whether it was staying up to cook food for the temporary residents or giving them a place to sleep, they stepped up. One can't help but feel inspired coming out of this production.
From a musical standpoint, the show has some very good songs. There are some shows where you can just listen to the soundtrack. You can do that here, but to really appreciate the show, you need to see it. The entire NAC audience was on its feet after the show clapping along with the eight-person band. It was a wonderful moment that I hope you get to experience.
If you have never seen Come From Away, you might ask, 'Is it really as good as people say it is?' The answer is an enthusiastic yes. I have met people who have seen the show multiple times, and I understand why.
Come From Away is a solid dose of positivity. The small town opened their homes and their hearts to the world in the shadows of one of its darkest moments. To call this musical a love letter to Gander, Newfoundland is incomplete, for it's a love letter to the human spirit and to humanity.
Come From Away is a fantastic show and one I couldn't recommend more.
Welcome to the Rock!
Grade: A
---
For more information or to purchase tickets to the show click here.
Photo: Matthew Murphy
Recommended Articles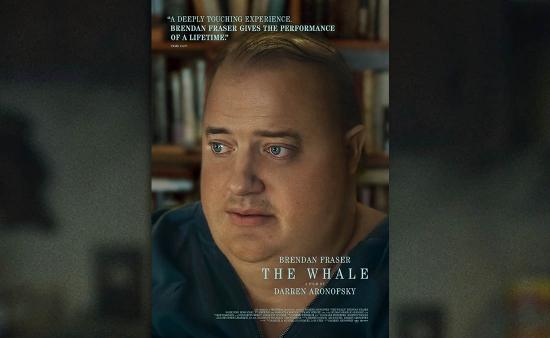 The film doesn't require lavish sets; all it needs is great performances, which are on display in this movie.
Read full story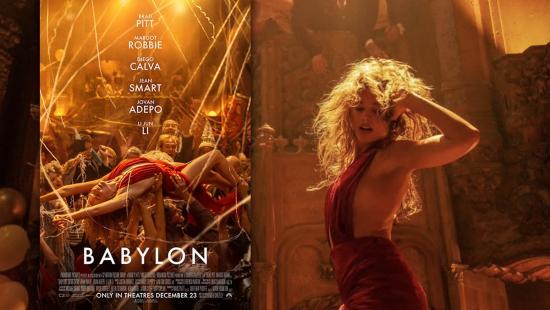 Academy Award-winning director, Damien Chazelle spares no expense in showing us a big extravagant party and all the vices that go along with it.
Read full story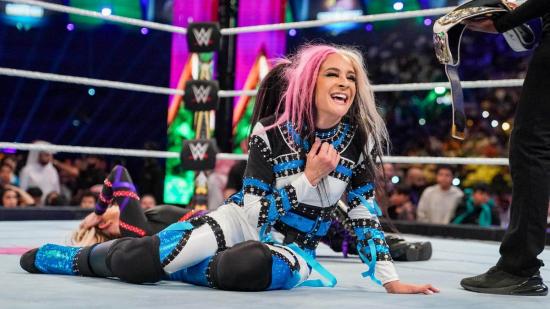 Dakota Kai is one of the many superstars that will be here in Ottawa for WWE Monday Night Raw on February 20, 2023
Read full story
Comments (0)
*Please take note that upon submitting your comment the team at OLM will need to verify it before it shows up below.