Reviews
Bywater Call's latest single is monumental in sound and production.
Bywater Call's latest single is monumental in sound and production.
The Beths – Expert in a Dying Field

(Auckland, New Zealand)
Mixing a rustic charm with a lot of shoegaze elements reminiscent of Veronica Falls, The Beths continue to make brilliant indie rock with a 90s charm. With so many addictive hooks and production details layered into their effervescent sound, this is a great step up for the group. "Expert in a Dying Field" sets things off with a sense of doubt, but also determined rock fury, luring you through a lot of triumphant choruses before dropping a few surprisingly bombastic rock freakouts too. There's a fun humour to how punk-leaning "Silence Is Golden" for this track list, and it's a kinetic rush of grime and fun frustration filtered through a lot of punchy distortion and melodies. The sunny yet melancholic voicings to the chords on "I Want to Listen" make for a colourful listen as the track's upbeat kick is constantly slipping between these two dissonant feelings and subtly creating a soft tension. There's a more chaotic charge to "Change in the Weather" that makes for a wonderfully singular listen, as its pop-punk underpinnings are used to open the song up to all these weirdly ugly harmonies and clashing notes in a truly powerful way.
---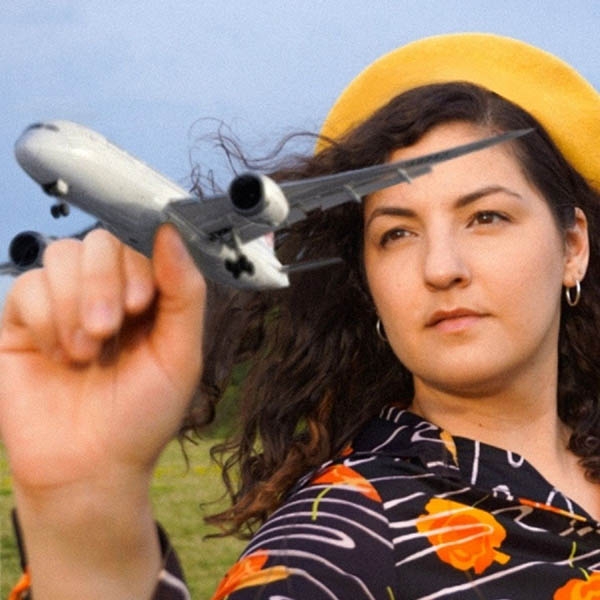 Sophie D'Orléans – Sans Turbulences (Single) (Ottawa)
Following similar tracks to Hannah Georgas among others, Sophie D'Orléans creates a starry and dreamy world on her quiet, "Sans Turbulences." With hints of 80s pop and a neon glow in her writing, D'Orléans crafts an inviting song with just enough familiar fixings to let her experiment in her vocals. Simple and to the point, this track really hits its stride in how emotional its highs can be, especially next to the almost shy-feeling verses. In all the rich details, whether it be whirly keyboard line or a new harmony, D'Orléans crafts an emotional tapestry here, and even manages to close it out on a feeling of urgent exasperation.
---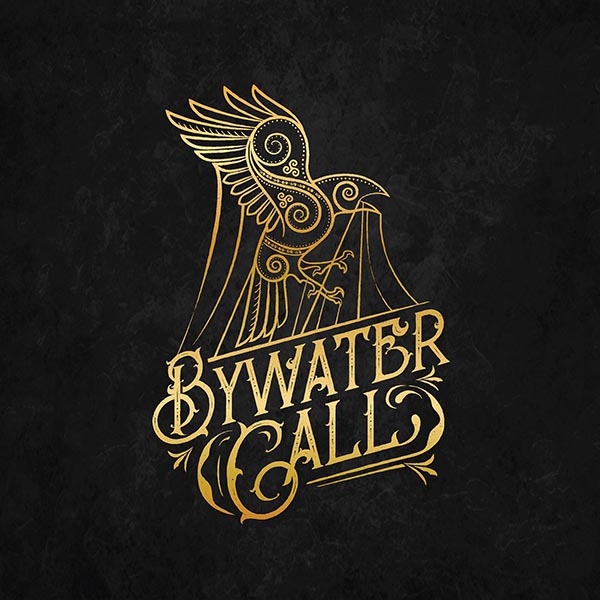 Bywater Call – Left Behind (Single) (Toronto)
There's an immediately grand sense of scale and groove on "Left Behind" as Bywater Call let their rhythm section drive us through a unique mix of sonic flavors. But in all that rusty and swampy allure, the band creates these spectacular highs, with their mountainous riffs cascading down while the vocals growl with a powerful fury. The need for a cut through the silence in the bridge ramps things up too, as every little addition to the arrangements gets you more and more excited around the rasping. It all collides in that final chorus, as Bywater Call hit an even more dazzling explosion in their sound, built on top of their monumental writing to create a behemoth of a production, with true weight and grit in every second.
---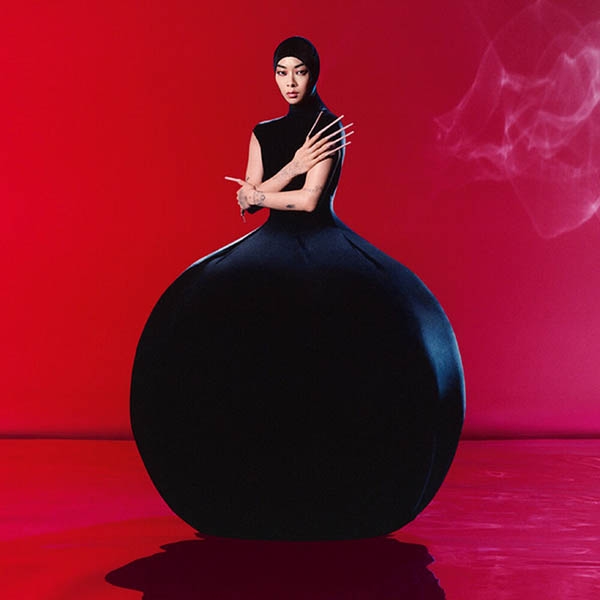 Rina Sawayama – Hold the Girl

(Niigata, Japan/London, U.K.)
Already known for a distinctly 2000s pop inspiration, Rina Sawayama turns on the blender for memorable and classy pop riffs on her latest record. While there's certainly handfuls of comparisons to other pop superstars across this record, this is Sawayama asserting herself on a whole new level of pop, with her storytelling always keeping it uniquely her own. The album opens with a kind of overt theatricality on "Minor Feelings" with Sawayama laying the emotional groundwork for the pain and resolve that the record is coming from. This over-the-top approach to the delivery lends a new height to her pop fusion on "Hold the Girl" as elements of Ariana Grande, Joanne-era Lady Gaga and others all blend together into this dynamic and often aggressive song writing. The blown-out guitars and classic Quincy Jones-sounding production noises of "This Hell" plays off like a demented collage of iconic tones that uses that core to critic tear-down culture and praise sticking together. The lightning-fast streak of "Frankenstein" makes for an intriguingly dark sound for Sawayama, as she creates a blistering listen about trying to make good.
Whitney – Spark

(Chicago, IL)
With a full-blown pop step away from their more groovy, guitar-based roots, Whitney create a new world for themselves with Spark. Though a noticeable change in their aesthetics to be sure, a lot of their classic melodic stylings and harmonies are as mesmerizing as always. "Nothing Remains" feels like the bright sunny answer to the latest work from Arctic Monkeys, covered in dense, watery pianos, but more upbeat than its groovy core would have you assume at first. Their sublime bass lines and keys dance together on "Blue" for a shining slow-dance, constantly in a floating drift but using these more complex and sad arrangements to emulate a more complex feeling towards love and life. "Memory" forces the band's typical riffing through this smooth filter to create this bizarrely dance-y retooling of their entire appeal, really adding a whole new dimension to the feeling of their music. Whitney take a rare ethereal route on "Terminal" with a deep, internal dive reflecting on an ambiguous kind of death, whether biological or emotional, and manifests the weight of that break in the sonics of their strings and pianos.
Recommended Articles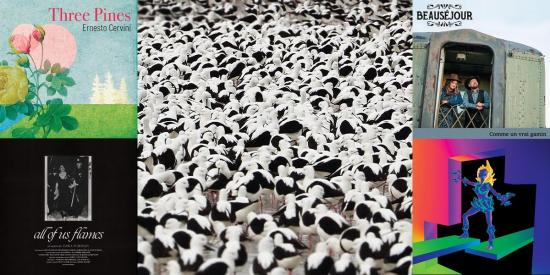 Album Reviews: Stella Donnelly, Ezra Furman, Kaitlyn Aurelia Smith
Read full story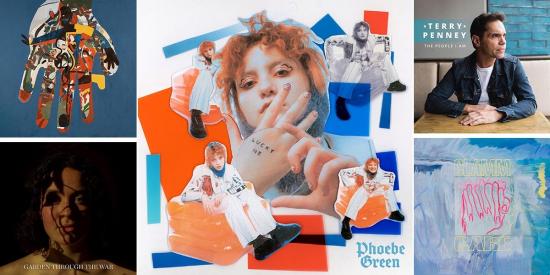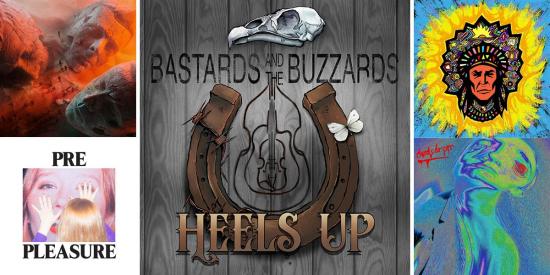 Comments (0)
*Please take note that upon submitting your comment the team at OLM will need to verify it before it shows up below.