Food & Wine
Campo Viejo and celebrity Chef Matt Basile's "Campo Hour" bring light to a dark winter
Campo Viejo and celebrity Chef Matt Basile's "Campo Hour" bring light to a dark winter
The Ontario government has passed the third reading of the Time Amendment Act (TAA) bringing permanent daylight savings closer to reality. The bi-annual time change has proved disruptive for years with many noting its negative effect on overall well-being and mental health. The best antidote for the dark, pandemic winter would be to have an extra hour of daylight which can do wonders for our moods and sense of vibrancy. The bill will officially come into effect if Quebec and New York state agree to pass similar legislation.
Campo Viejo, the leading wine brand from Spain's famous Rioja region, was in favour of the TAA. As legislators negotiated the changes, Camp Viejo got to work on creating "Campo Hour," an initiative in partnership with Celebrity Chef Matt Basile that encourages people to reserve an hour each day to bring in some additional brightness and live their lives as vibrantly as possible. "We know it can be a tough time of year for a lot of people, and Campo Viejo is all about living life colorfully, to embrace every moment," said Jeanene Miniaci, Brand Manager, Campo Viejo. "Sharing moments, ideas and experiences are still the pillars of living a life uncorked, and can continue even during a pandemic, just in a different way."
Camp Viejo and Chef Basile have created a set of easy yet meaningful tips to share in the collective Campo Hour experience on how to bring vibrancy into your home, as well as free weekly digital programming. From December 2, 2020 – December 30, 2021, Campo Viejo will host free, digital entertainment programming each Wednesday at 6 p.m. from their virtual entertainment hub, "Casa Campo", located at Stackt Market in Toronto. The content will be live streamed via @stacktmarket on Instagram. Updates on weekly programming are available at stacktmarket.com.
Here are some easy to implement tips from Chef Basile:
TIP 1: Music
Create an atmosphere. Music can hugely impact the energy level and tone for your setting so always be mindful of the volume and style. Make sure it's not too loud that you can't hear people talk, and not too soft that it's barely audible. A great playlist for starters is "Funk outta here" on Spotify.
TIP 2:

Aromatics
Bring that holiday scent into your home using vanilla extract. Put 2 tbsp of vanilla extract in an oven safe dish, then place it in the oven at 300° F for one hour. It's a simple yet elegant touch that fills the room with cozy aromatics.
TIP 3:Stemware
The presentation of your Campo Viejo Reserva makes all the difference. A high-quality wine only deserves to be sipped from a high-quality vessel. Try to select a glass with a large and wide bowl. This will allow your nose to recognize more aromas and help aerate the wine as you sip to release more flavour.
TIP 4:

Style
When styling a charcuterie board, be dynamic! Spread out your items so it doesn't look cluttered. Using mini mason jars for sauces, jams or pickled items keeps the board clean and gives you some contrasting height. Make sure you mix up your board with meat and cheese, some nuts and fruit, crostini and crackers and a variety of non-meat items like olives and pickled vegetables to ensure you are appealing to everyone's taste pallet.
TIP 5:

Tune In
Tune in to Chef's weekly programming on @stacktmarket to kick off your Campo Hour each Wednesday at 6 p.m. EST from December 2nd, 2020 - December 30th, 2020.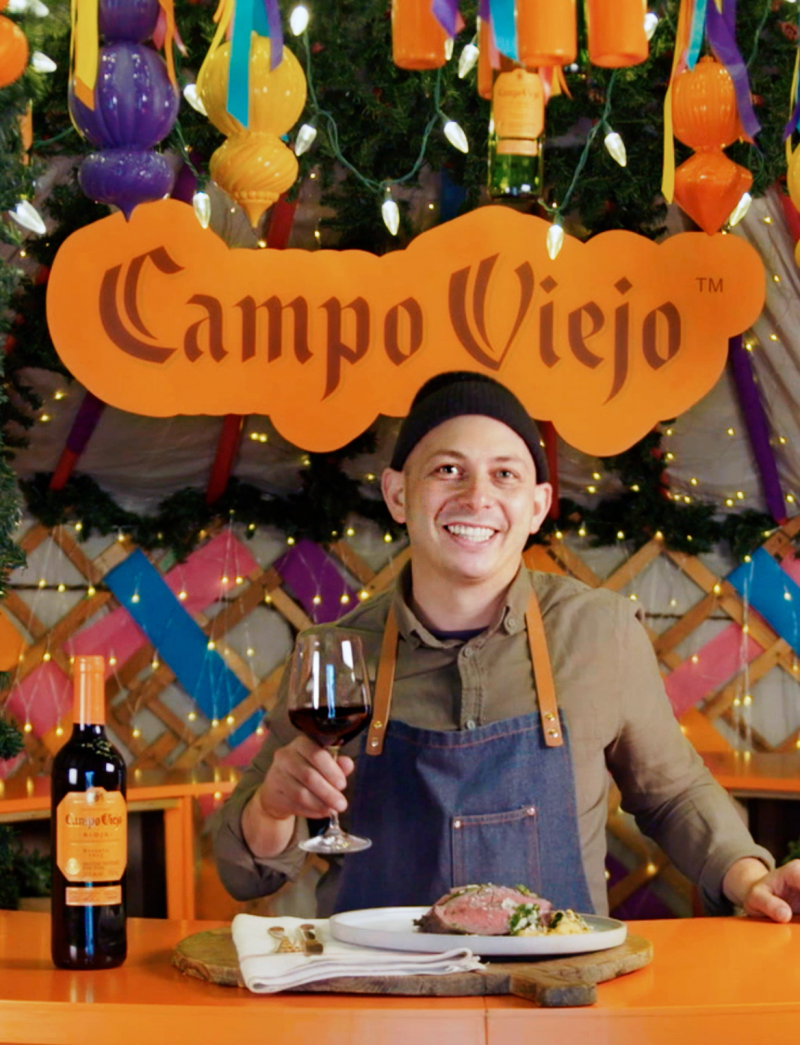 Recommended Articles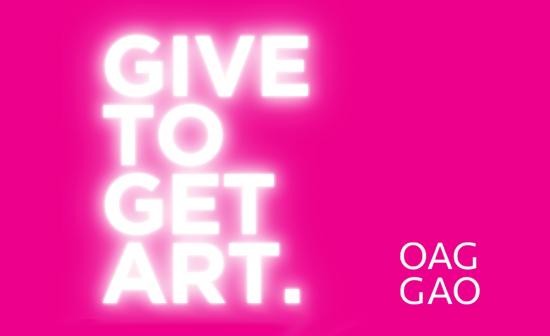 From December 5 to 18 visit the OAG's Alma Duncan Salon to view the art in-person or see it on the OA website. Bidding begins Dec 12!
Read full story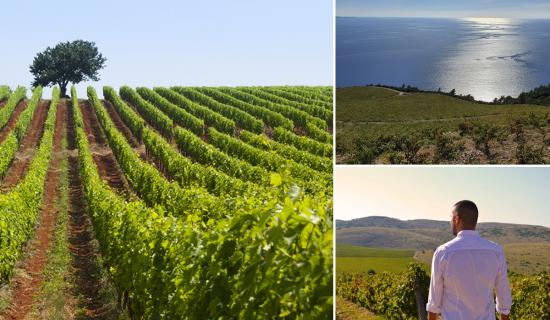 Staycations became the new vacation and soon enough we all learned how to discover the world around us from the comfort of our own homes.
Read full story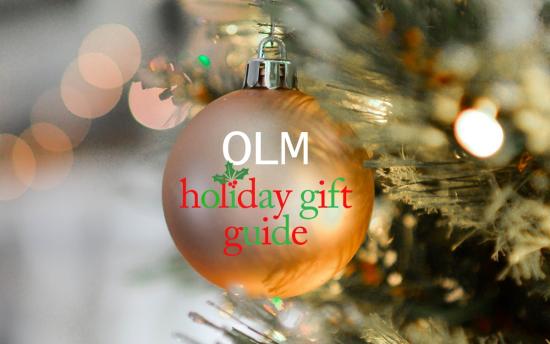 Our annual holiday gift guide is here! Whether you're looking for a nice gift for a loved one or a last minute gift for your boss these affordable — but awesome! — gift ideas are guaranteed to please.
Read full story
Comments (0)
*Please take note that upon submitting your comment the team at OLM will need to verify it before it shows up below.