Travel
Can a chair become a bridge between Turkey and Canada?
Can a chair become a bridge between Turkey and Canada?
Randy VanDerStarren is the founder and lead photographer of Take Your Seat, a global photographic platform that celebrates the human stories that connect us all.
---
'Welcome home!' A friendly Customs officer greets my chair and I upon our return to Canada. I am always glad to be back. Yet, on this expedition, I feel a piece of home is now in Antalya. I have spent the last week with Yeni, Ufuk and Nazmi, three remarkable Turkish diplomats who do not have the official title, but share a love of their country equal to my own. Dan Donavan, Publisher and Managing Editor of Ottawa Life Magazine completes the group. Together, we are Turkey and Canada elevated to a human level.
Our expedition covers the ruins of ancient temples and amphitheatres that include Perge, Side, Alanya, Phaselis and Aspendos. Once dusty memories that lived briefly in History class, each now awakens my inner explorer.
Equally awake is my newly discovered ignorance. With almost one hundred countries as evidence, I can say with confidence that I am well traveled. I am also privileged to have seen humanity transcend politics and borders with my own eyes. Yet, my unfounded trepidation toward exploring Turkey, kept me saying, 'One day I'll go, one day.'
Thankfully, my 'one day' finally arrives. As we travel to each turquoise beach, living ruin and imposing castle, my ignorance fades. My lack of awareness lessens with each bite of kebab, hibesh, kofta and baklava. With each animated conversation, the bond among the five of us grows that much stronger. Despite language barriers, disparate backgrounds and surreal circumstances (we are shooting with a Director's chair after all) we are fast becoming close friends.
For me, Turkey has always been an exotic land wrapped up in a mystique equal to its position at the crossroads of Europe and Asia. Now, camera and chair in hand, that same mystique finds my lens. The influence of countless civilizations permeates the ground our group now walks on. Standing next to Apollo's Temple in the southern town of Side, I can feel history beckon me. I have never felt so compelled by the past. A little boy escapes his father's grasp. As he runs into frame, an embarrassed parent scrambles to retrieve his son. I can only smile a warm knowing smile with four children of my own.
At Aspendos, a curious crowd of onlookers are drawn to our chair. At first only a brave few take their seat and a selfie. The few become the many as a line forms. Our shoot is delayed while our purpose happily plays out in front of us.
At dinner, Dan and I are quiet spectators as a husband and wife have a friendly discussion about kids. The mother proudly tells us about 'her' kids while the father sits silently. Finally, he says he had some part in bringing them into this world. We all laugh as his wife catches herself to include him. As in Dan's house and mine, when the kids are good they are the sole offspring of our wives. When those very same kids misbehave, they conveniently become Dad's.
Take Your Seat uses a chair as a symbol to inspire us to foster a sense of oneness with people, planet and life. Turkey, now intimately shared among the five of us, becomes living proof that all of us need each other. One people means we should be able to embrace our differences. One planet advocates we must take responsibility for our environment. One life suggests we get to decide how we live out our time on this earth.
Imagine a world where people see themselves in others; a reflection instead of a distinction. Take Your Seat began with that premise in mind, all with the enduring hope that what connects us would be far more compelling than what separates us. Our group of five proves this on every location. On our way to Kas, a seaside town nestled on the rocky shores of southwestern Turkey, we serendipitously discover an almost hidden cove. The decent to the bottom is precarious. The call to the Mediterranean drowns our sense of reason as we make our way down a severe slope of lose rock and gravel. Together, we scope out the beach. Together, we lug equipment and chair. Together, we capture an incredible moment that will be remembered long after we return to our separate lives.
Consider for a moment that essentially we are all the same. Exotic worlds populated with distinct dialects, varied diets and a differing architectural aesthetic would suggest otherwise. Yet, despite those surface differences, I've found that we share a much deeper humanity: We all want to be loved. We all want to be part of something greater than ourselves.
We each take pride in our accomplishments. Our families mean the world to us. From the volcanic beaches of Iceland to the ancient stupas of Thailand, our chair, and the animated conversations it has stirred, confirms that our expressions may be unique to our culture, but at the very centre of our being, we are in fact one race. Turkey has, in its own inimitable way, made me realize this with even greater conviction.
Just as the tilt of our place on Earth sheds a certain perspective on what we see in an evening sky, so too our belief system. But, no matter our location, despite our differing views, we have only one sun, one moon and one planet. Wherever we call home, whichever God or gods we worship, the welcome certainty of that mutual coherence reminds us of whom we are as a singular, global community. We are one world, not three.
As the rest of our group enjoy a quiet moment, Yeni and I discover a trickling stream and meandering waterfall. The water has collected in a pool, clogged with foliage and branches. We remove the debris. The water flows freely once again. Among the leaves a new discovery; they are maples.
Can a chair become a bridge between the people of Turkey and Canada? Of course not. Only we can do that. However, a simple leaf in an unexpected place, a shoot not possible without the enthusiastic cooperation of a group of likeminded Turks and Canadians, suggests that a piece of furniture might just provide some inspiration.
At the Canadian border, I am asked if I have anything to declare. I consider my answer, 'Yes, my new found love of an incredible country and the people that make it so.'
To read and hear more about a chair's role in promoting One people. One planet. One life, please visit takeyourseatonline.com or @takeyourseatinsta.
Recommended Articles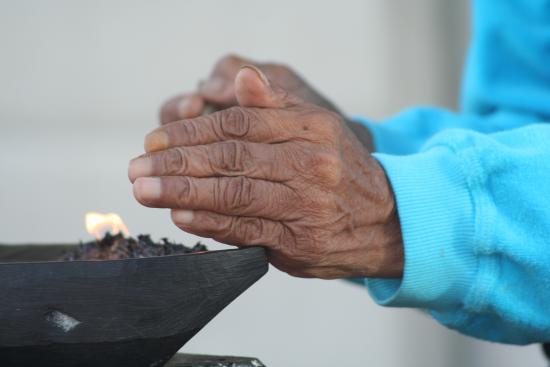 Ottawa has the largest Inuit population in Canada outside the North, making it the perfect place for Pottle to explore what he calls "urban Inuit" identity through the lens of his camera.
Read full story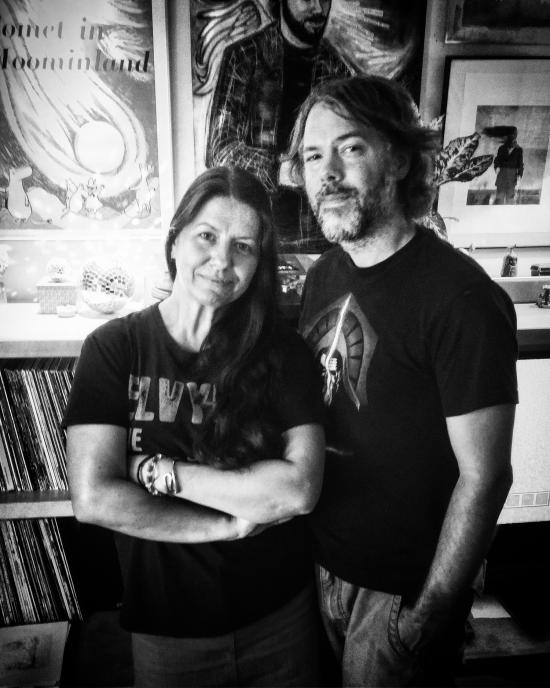 For over 15 years the husband and wife team of Marc Audet and Bérangère Bouffard having been making Ottawa pretty graphic.
Read full story
A visit here guarantees an unforgettable visual and mystical journey.
Read full story
Comments (0)
*Please take note that upon submitting your comment the team at OLM will need to verify it before it shows up below.