Good Reads
Can't "Beat This Summer" Heat! Brad Paisley Brings Some Sizzlin' Country to a Hot Bluesfest Night
Can't "Beat This Summer" Heat! Brad Paisley Brings Some Sizzlin' Country to a Hot Bluesfest Night
All photos by Andre Gagne (except those in Brad Paisley Tweets).
"It is great to be in Ottawa but it is so humid though! You couldn't do something about that?" asked West Virginian country music superstar Brad Paisley, his face dripping with sweat only six songs into his RBC Bluesfest set.
"It's crazy humid, hard to breath humid, but we're going to stay as late as they will let us."
Paisley was right on both counts. He played his 21 song set right up until the 11p.m. limit and it was a scorcher of a day in the capital with a heat warning in effect. Still, it didn't stop the thousands from slipping into their cowboy boots, tossing on some tight fitting jeans, a couple hundred cowboy hats and a whole lot of sweat drenched plaid shirts that filled the Flats with the largest crowd this year. Bass Pro Shop caps, oh yeah, they had those too, because tonight in the heat of the city Bluesfest became a whole lot of country.
After the familiar epic sound of Also sprach Zarathustra fired the crowd up into a frenzy of screams and cheers, the three time Grammy winner blazed onto the stage to add fuel to those flames with hits "Crushin' It", "The World" and "Online" appearing early in the set.
Ottawa! You guys are loud, eh?

— Brad Paisley (@BradPaisley) July 14, 2016
Women sprouted up on shoulders above the crowd waving their hats, phones, sunglasses, anything to get Paisley's attention as the singer moved from various mics set up on stage to play for all sides of the audience before making his way down the ramp to join them.
This loyal fan base has been with Paisley since he appeared on the country music scene back in 2000 with his first hit "He Didn't Have to Be". Long before that, he was on the path to country superstardom.
Born the only son of a teacher and transportation worker, Paisley grew up in West Virginia with music all around him. He was given his first guitar by his grandfather when he was 8, performed publicly for the first time at 10 and wrote his first tune when he was only 13. In junior high he was opening for George Jones and the Judds and would become the youngest person inducted into the Jamboree USA Hall of Fame. Within a week after graduating from Nashville's Belmont University he signed a contract with EMI Music. It was straight up from there and Paisley hasn't shown any signs of coming down any time soon.
In a genre of music that can often be muddled by more pop sounds and vocals, Paisley has opted for a classic country sound. His songs have lots of fiddles, banjos and steel guitar and he often pays tribute to the old country vanguard like Alabama and Merle Haggard. It's attracted a larger audience, not only with the younger fans but also bringing in country music purists. People like honkytonk steel guitar player Andrew Rastapkevicius, for example, decked out in a cowboy hat and ready for the show.
"I'd say Brad Paisley is one of the more real country people in pop country," says Rastapkevicius.
"Taylor Swift, Carrie Underwood, really, it's just pop music with a banjo. Country music needs to have fiddles, pedal steels. These are just the classic sounds of country. When you look at who's on the charts now you can see there are really very few people who sound like real country like Paisley does. I'm coming to this because this has the most authenticity to what country music is and what country music has always been. It's not pandering to the masses with dance beats."
Rastapkevicius , who's local band Halfcocked & Lonesome brings old country music to local pubs, says Paisley has found a way to play that classic country sound while attracting a younger audience with comedic elements added to the music and a laid back stage presence.
"Paisley does a really good job at being relevant to young audiences and new audiences by being funny and whimsical because many of his songs have some kind of joke to it," he explains.
"It's funny but the sound to it is all country. There's that twangy telecaster he plays really well, pedal steel, fiddle, he's got the sound but he also caters a fun vibe to a young demographic. He keeps that balance very well but chooses not to alter his sound to become pop like others have."
That mix of classic and new country was also apparent on Paisley himself with the Johnny Cash t-shirt he wore throughout the show. Even if they didn't like country music at all, he may have won a few more Ottawans over when he changed up some lyrics to his hit "This Is Country Music".
Thanks for whipping the crowd into a frenzy @Erikkarlsson65, at @ottawabluesfest!  — Brad Paisley (@BradPaisley) July 14, 2016
"Let's see if this fires some of you Senators up," Paisley said, strumming a few chords before Sens Captain Erik Karlsson walked onto the stage to thunderous applause. The two provided a bit of comedy banter with Paisley placing a couple Canadian hockey team names into the song before hitting on the one everybody wanted to hear.
"This guy's the best," shouted a beaming #65. "You guys watch this guy all night. I will."
"He's drunk," laughed Paisley.
Karlsson wasn't the only guest to join the musician. The stage was filled with some lucky fans that got to watch from the sidelines. The musician occasionally interacted with them by grabbing their phones for some selfies, videos and texts to their friends. However, the luckiest may have been festival volunteers Julie and Eddie.
"I understand we have a couple here tonight? This is either going to be the best summer of their lives or the worst summer of his life," Paisley said, interrupting "Beat This Summer" mid-song to allow the couple onto the stage.
"You got something to ask her?" Paisley urged the nervous Eddie on, serenading the two as the man dropped to one knee.
"We've been together for five years. I brought you on stage tonight because I thought it was only right to do this here because this is the first place we ever met," said the festival volunteer, ring extended. "Julie, will you marry me?"
One jubilant yes later and Paisley, who advised the couple to just make it work, perhaps tongue firmly in cheek, played "I'm Gonna Miss Her".  The Life Amplified Tour didn't let up with "Mud on the Tires" closing out the main set, Paisley providing some guitar licks as hot as the day was. In front of him, out in the field, people continued a bit of country step dancing all the way to the booze drenched finale "Alcohol".
"After a brutal Canadian winter you have arrived safely at the summer of 2016," Paisley said. "Let's make this one the best one of our lives!"
SETLIST:
Crushin' It
The World
Water
Online
Without a Fight
Perfect Storm
This is Country Music (w/ Mama Tried [Merle Haggard cover] outro)
I'm Still A Guy
She's Everything
American Saturday Night
Celebrity
Old Alabama
Then
Beat This Summer
I'm Gonna Miss Her
River Bank
Southern Comfort Zone
Mud on the Tires
ENCORE
Ticks
The Mona Lisa
Alcohol
Ottawa Life'sFestival City Series will provide a unique look at some of your favourite summer events.We'll go beyond the music with artist interviews, volunteer profiles, concert reviews and spotlights on the tastes, sights and sounds of the festival season. Your city! Your festivals! Your summer! Like a good sunscreen, Ottawa Life has you covered.
Recommended Articles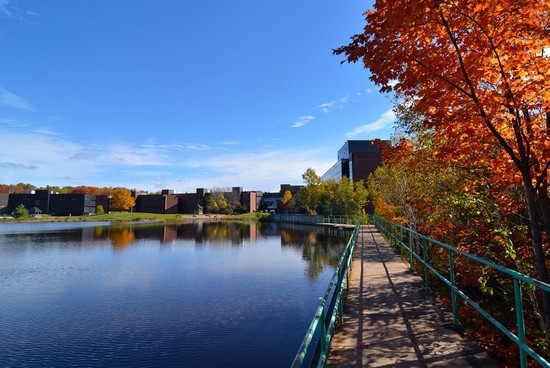 The purpose of the Aboriginal Initiatives Office at Nipissing University is to provide support to Ab...
Read full story
On election night my friend, a long-time Liberal, called me and said, "well, that's what happens...
Read full story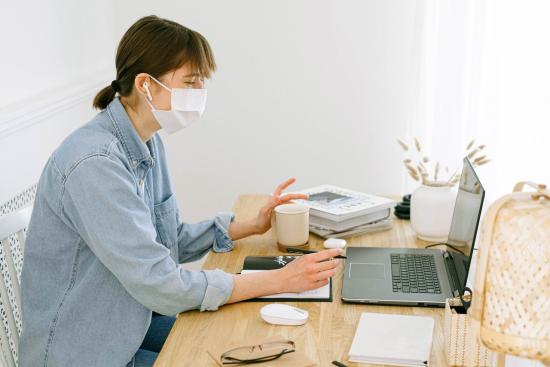 Find out what the Boston Consulting Group uncovered in their study and their insights on maintaining your remote team's efficiency during COVID-19
Read full story
Comments (0)
*Please take note that upon submitting your comment the team at OLM will need to verify it before it shows up below.