Canada First! A New Startup Hub To Watch
Entrepreneur Magazine named Toronto as one of this year's "International Startup Hubs to Watch" and refers to its great investment programs and institutions, nurturing accelerators, and excellent track record.
If you look closely enough, you'll see a brand new crop of European – specifically Netherlands-based – startups that are choosing to either move to Canada or launch their product here before launching in Silicon Valley.
Why are the world's next big startups choosing Canada instead of Silicon Valley first?
Chance for telecom disruption
The current telecom climate in Canada is one of the worst in the world. There are not many countries left where both caller and receiver have to pay for a call, and what's worse, calling rates are extremely high, specifically when you look at domestic short- and long-distance rates.
For this reason, Canada is very attractive for telecom space startups. One of these is our own startup, RingCredible, which closes the gap between mobile providers and closed user group apps by offering everyone an opportunity to make high-quality, reliable and cheap calls, while offering the same user experience one gets when making regular phone calls.
Overcrowded market in SF & lack of access to top talent
Building a team is easier in Canada because there's a bigger talent pool. In San Francisco, the top talent is snatched up quickly and aggressively. In Toronto, you can find a batch of very qualified and talented designers, engineers and business development executives who would love to check out your company and see if it's a good match with their employment goals. This is in stark contrast to the US market, which is overcrowded with startups and entrepreneurs from around the world – it's hard to snatch up good talent because about 10 other startups are after your target. Your startup almost gets lost in the crowd, and you have a very hard time finding top talent because they're in such high demand. In Canada, you also have the right atmosphere and more companies are open to revenue share deals if your product is new and good.
Who are these startups that are eyeing Canada?
Fun, new startups are headed our way, and will most likely hire Canadians and start awesome teams.  No doubt you'll start to hear a lot about them in 2013.
SoSocio, a newly-funded, hot new startup from Netherlands that allows you to take your own softcover or hardcover photobooks with Facebook pictures, just closed a $600K funding round and is headed next to Canada.
Layar is a cool augmented reality startup that's already made great strides by launching partnerships with media agencies in Canada.
If you're looking for an educational startup, aNewSpring lets you easily create and deliver courses that adapt to individual learners and make them blossom. aNewSpring was at the Canada 3.0 tech conference in Toronto, and is looking to Canada next.
IMGZine lets businesses or individuals publish their own magazines, with no fuss and muss. No additional editorial staff or extra effort in IT or design are required.
Spotzi lets you map the world. It's the largest online world atlas on the planet!
Want all your domestic long-distance and overseas calls to be almost free? Try RingCredible, which disrupts the Canadian telecom space by bringing Canadian consumers nearly free, reliable and top-notch calling while offering the same user experience one gets when making regular phone calls – in other words, the person you call doesn't have to download a thing, and your regular phone number will show up on their phone when you call – so no one has to know that you're on an application. It's as simple as that. ringcredible.com. Get ready to cut your mobile bills 90%.
Of course, plenty of Ottawa-area startups are also succeeding. Cardinal Home Investments keeps Canadian families in their homes. Cardinal's mission is to help Canadian families stay in their homes and communities when facing financial difficulties and foreclosure. This is accomplished through its Refinance Program, an innovative and comprehensive approach that builds on strong relationships with other industry professionals to ensure homeowners, brokers and investors all benefit. Cardinal Home Investments provides the best solution for the worst of times. cardinalhomeinvestments.com.
Recommended Articles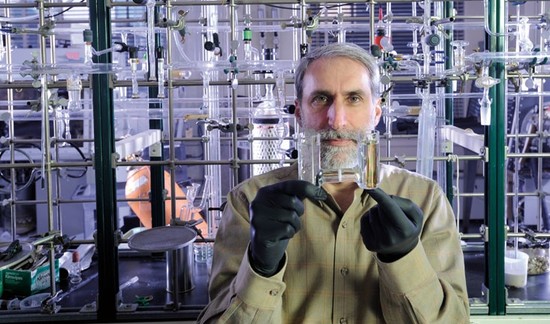 I have discussed the potential benefits and limitations of hydrogen power in my two previous blogs,...
Read full story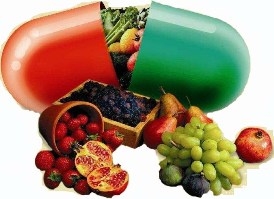 It seems that more people are going back to the basics when it comes to their health, and this inclu...
Read full story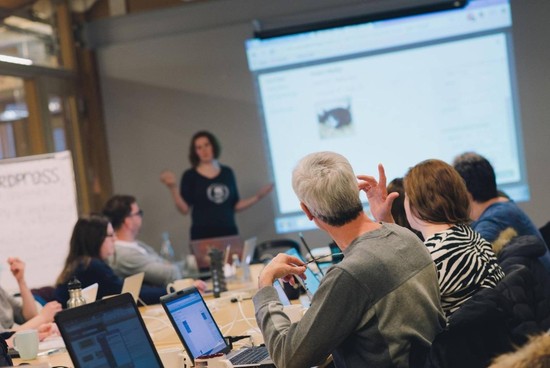 In a business world where a day of immersed, practical instruction can be the difference between mov...
Read full story
Comments (0)
*Please take note that upon submitting your comment the team at OLM will need to verify it before it shows up below.