Politics
Canada must embrace nuclear to combat climate change
Canada must embrace nuclear to combat climate change
By: John Barrett, President and CEO, Canadian Nuclear Association
---
The Green New Deal, which is co-sponsored by popular U.S. Rep. Alexandria Ocasio-Cortez, calls for a World War II-level mobilization against climate change that touches many policy areas outside of energy and innovation, such as universal health-care and combating economic inequality.
Meanwhile, Canada's national climate debate seems to be centred on what has become a politically divisive single issue – the carbon tax.
The American approach raises the question – is Canada too focused on one specific policy item to combat climate change?
Climate change mitigation cannot be successful through carbon pricing alone. By only focusing on this we are losing sight of the importance of ramping up our clean electricity capacity.
Global emissions continue to increase at a rapid pace. Extreme weather, warming oceans and melting Antarctic ice capture headlines. While this happens, most G20 countries are not on track to meet their Paris commitments, according to a recent report by the United Nations Environment Programme (UNEP).
The answer to powering developing countries as they rise out of energy poverty and tackling the climate crisis won't be as simple as replacing fossil fuels with renewables and batteries.
As Microsoft founder Bill Gates said, "There's no battery technology that's even close to allowing us to take all of our energy from renewables and be able to use battery storage in order to deal not only with the 24-hour cycle but also with long periods of time where it's cloudy and you don't have sun or you don't have wind."
Standing above all other options in sheer capacity to generate large quantities of clean electricity is nuclear energy. It is a solution that is proven and available now as an assured means of significantly cutting carbon emissions – and quickly.
History shows the best approach to climate change and to powering the low-carbon economy includes, not denies, nuclear. Take the examples of Sweden, France and right here at home in Ontario.
In 2017, Sweden generated a whopping 95 per cent of its total electricity from zero-carbon sources, with 42 and 41 per cent coming from nuclear and hydroelectric power, respectively. France generated 88 per cent of its electricity from zero-carbon sources, with 72 and 10 per cent coming from nuclear and hydro sources. In both countries, the establishment of a fleet of nuclear power reactors during the 1970s and 1980s effectively decarbonized their electricity supply.
Ontarians are justly proud of phasing out coal-fired electricity generation. However, contrary to what some people would have us believe, this was not due to variable renewable energy sources such as wind and solar coming online. Rather, it was the refurbishment and return of Bruce Power CANDU reactors, which put large quantities of clean electricity onto the Ontario grid. That made the end of coal a reality.
Today, nuclear energy produces approximately 15 per cent of Canada's electricity. In Ontario, it provides 60 per cent of the province's electricity, while in New Brunswick, it provides 30 per cent. And it's clean, reliable energy which does not have to be backed up by carbon-emitting sources such as natural gas, as is the case with intermittent wind and solar power.
Moreover, what we call the "new nuclear" is at hand. Innovative and ultra-safe reactor technologies under development today could be commercially available by the mid-2020s.
Canada is one of the world's leading countries in development of Small Modular Reactors (SMRs). SMRs are distinguished by their smaller size, lower costs, and diverse applications, from powering off-grid communities to heavy industrial processes to hydrogen production. They could be game-changers for energy poor communities relying exclusively on diesel or other forms of dirty fuel – whether in remote parts of Canada or in developing countries around the world.
This is not innovation for its own sake. This is necessary work for the sake of our habitat. Just consider the challenge. To meet a 2-degree Celsius climate target – which climate experts the world over agree is a must – the International Energy Agency projects that nuclear energy will need to double within 20 years.
Countries around the world are signaling a need for smaller, simpler and cheaper sources of clean energy to meet climate change goals. By using today's proven nuclear power and tomorrow's new nuclear, we have a chance not only in Canada but globally to realistically achieve ambitious GHG reduction targets.
Taking a fresh look at the new nuclear is very much needed – by political leaders and by members of the public. It provides a climate change solution that is not entirely dependent on a Green New Deal or a universal carbon tax. It offers real, measurable progress towards a low-carbon future.
Recommended Articles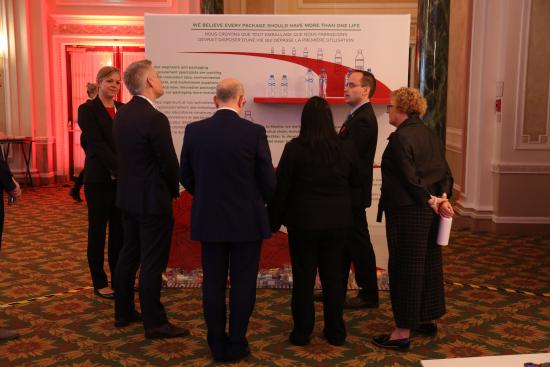 Earlier this week, Coca-Cola Canada held their first-ever Innovation Lab for Parliamentarians in our nation's capital. We got the chance to meet Nancy Quan, Chief Technical Officer for Coca-Cola North America.
Read full story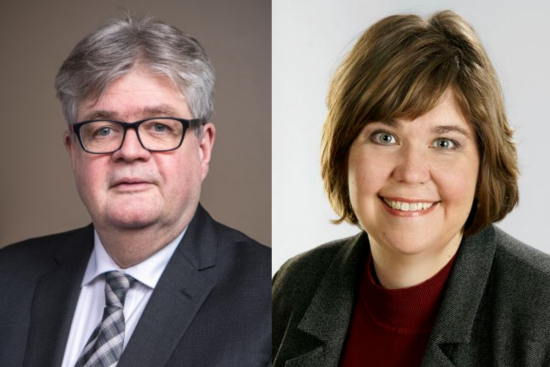 An in-depth look into the underwhelming performance of "Ethics" Commissioner Mario Dion.
Read full story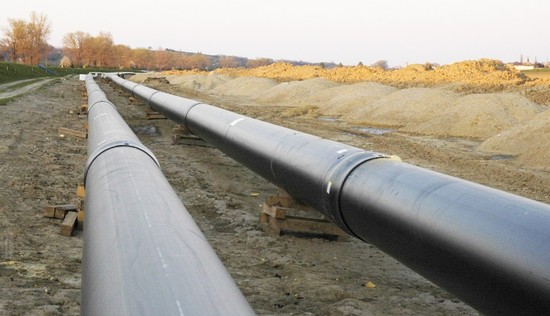 Our governments must invest in solutions, not causes of, climate change.
Read full story
Comments (0)
*Please take note that upon submitting your comment the team at OLM will need to verify it before it shows up below.