Politics
Canada recognizes importance of Canada-China relations on 50th anniversary
Canada recognizes importance of Canada-China relations on 50th anniversary
Foreign Affairs Minister François-Philippe Champagne has issued a statement on the 50th anniversary of Canada-China diplomatic relations acknowledging the importance of the Canada-China relationship.
The statement comes despite the continuing tensions between the two countries over the controversial arrest of Huawei Technologies Chief Financial Officer, Sabrina Meng Wanzhou in Vancouver, Canada in December 2018, and the arbitrary detention days later by China of Canadians Michael Kovrig and Michael Spavor. Meng is the daughter of Ren Zhengfei, the founder of and CEO of Shenzhen-based Huawei, the world's largest manufacturer of telecommunications equipment and second largest manufacturer of smartphones. Michael Spavor is a businessman who was based on the China-North Korea border and Michael Kovrig is a former diplomat who worked as a researcher in Beijing for the International Crisis Group.
In his statement Champagne said that, "In 1970, the Government of Canada took an international leadership position by extending a hand to establish diplomatic relations with China, despite our different systems of government. The reason was simple, and the rationale widely shared: the community of nations could not sustainably isolate one-fifth of humanity from its international institutions. Dialogue, as challenging as it was, had to prevail over ignorance and fear. In a nod to the current chill in the relationship Champagne added that, "We continue to believe in the importance of our relationship and that the 50 year anniversary is an opportunity to reflect on the foundation of our bilateral relations and the path ahead".
However, Champagne then contradicted that statement by saying that, "Canada takes a sober view in examining our relationship, considering the importance of mutual respect and reciprocity, adherence to rules and principles, including human rights, and achieving results that are in Canadian interests. It is unacceptable that any citizen be arbitrarily detained. Michael Kovrig and Michael Spavor must be brought home. This is something for which all Canadians stand united."
Champagne did not address the anger of the Chinese government or its numerous calls since 2018 for the release of Meng in Canada. Meng is as important a figure to the Chinese as Bill Gates is to the Americans or Jim Balsillie is to Canadians. The Chinese government claim her arrest is an abuse of extradition laws, unjust, improper, and politically motivated. Chinese Ambassador to Canada, Cong Peiwu, has called her detention 'a betrayal of trust' in the Chinese Canadian relationship which until 2018 had been very fruitful. Two years after the arrest, Canada-China relations remain at their lowest point ever.
China's claim that the detention was politically motivated has merit given that it took almost two months, after Meng's arrest in Vancouver, for the U.S. Department of Justice to come up with and then lay charges.
During an interview with Reuters on December 11, 2018, just days after her arrest, U.S. President Donald Trump mused in a media scrum that, "Meng might be let go, if it is in America's interests to do so". He also suggested he would use Meng as a bargaining chip in the U.S. trade war with China. When asked if he would intervene in her case, Trump said: "Whatever's good for this country, I would do." He later said, "If I think it's good for what will be certainly the largest trade deal ever made – which is a very important thing – what's good for national security, I would certainly intervene if I thought it was necessary." Huawei is being sought by United States prosecutors for violating that country's sanctions against Iran. The Americans have asked Canada to extradite Meng to face trial in New York on fraud charges. Meng and Huawei continue to vehemently deny the charges.
Trump's comments reinforced the Chinese position that Canada had succumbed to American pressure and violated its own extradition laws by going along with a political request to detain Meng to appease the United States. At the time, the Trudeau government was involved in contentious and difficult North American Free Trade Agreement (NAFTA) negotiations with the United States.
The final decision as to whether Meng should be legally handed over to the U.S. under the applicable laws governing U.S.-Canada extradition requests is up to David Lametti, Minister of Justice and Attorney General of Canada, not the courts. Lametti is on record that he will not intervene in extradition proceedings during the court process. However, pursuant to the Extradition Act, he has the authority to pull the plug on Meng's extradition case at any point during the court process.
Mo Vayeghan is a Vancouver-based criminal defence lawyer and a former Crown prosecutor in British Columbia. He has called for Lametti to take the bold step of exercising his lawful power to end Meng's extradition proceedings in Canada and let her return to China. He says that Canada's extradition treaty with the United States is "based on the implicit understanding that extradition requests by the U.S. government will not be politically motivated and that if this principle is broken the very integrity of Canada's judicial system pertaining to extraditions comes into doubt." Vayeghan adds that the case reflects the "human tragedy of a U.S. extradition request that lacks the perception of legitimacy." He notes that, "the circumstances surrounding the case are now such that no matter what its outcome, it will be difficult to say that the proceedings are free from outside political influence. In these circumstances, the Attorney General should allow Meng to go free and return to China." "This is the right thing to do in order to clear Canada's justice system from the political stain of the United States extradition request for Meng" and that it "could also help secure the release of Michael Kovrig and Michael Spavor".
Former Prime Minister's Brian Mulroney, Jean Chretien and John Turner, Deputy PM John Manley, esteemed Canadian diplomat Derek Burney and numerous others have all echoed Vayeghan's sentiments calling for the release of Meng as a precursor to getting things back on track with China.
Whether or not Champagne is listening is the issue. He ended his statement saying that "The common future of Canada and China depends on the rule of law, respect for rights and freedoms and for people in all their diversity. At the same time, we will continue to seek dialogue and cooperation where it makes sense to do so."
That may be where there is an opening. China has stated repeatedly that it is willing to get back to where the relationship was before the Meng arrest. The Chinese claim that Canada did not follow its own rule of law by politicizing the extradition process to detain Meng in order to please the Trump administration must be considered.
By simply correcting that error, things can become whole again with the China-Canada relationship. The real issue is whether Minister Champagne or this government have the humility to do this, and the nerve to stand up to the American officials who pressured them in the first place. As Minister Champagne himself says, "Dialogue, as challenging as it was, had to prevail over ignorance and fear". He should start walking his talk, and start talking with China.
Recommended Articles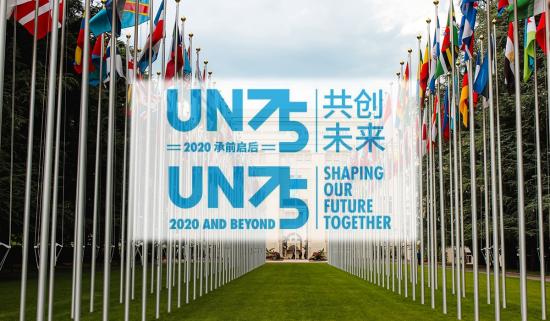 The United Nations, the most universal, representative, and authoritative international organization in the world, marks its 75th anniversary this year.
Read full story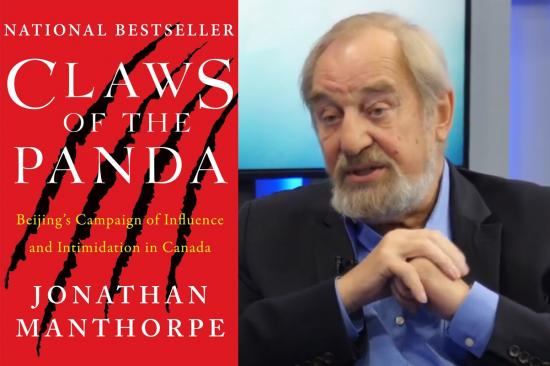 This is author Jonathan Manthorpe's third book on international relations, politics, and history.
Read full story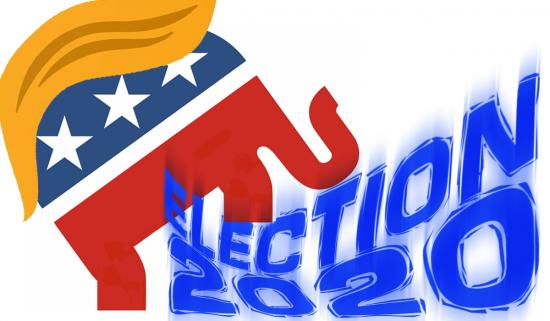 What if the worst happens? What would Canada actually do about such a dire situation on its border? Has any thought been given to how Canada would respond to the collapse of our-once great neighbour?
Read full story
Comments (0)
*Please take note that upon submitting your comment the team at OLM will need to verify it before it shows up below.