Politics
Chinese ambassador to Canada responds to accusations of interference
Chinese ambassador to Canada responds to accusations of interference
By H.E. CONG Peiwu, Chinese Ambassador to Canada
Recently, some Canadian politicians and media outlets, out of ulterior motives, have been hyping up the so-called allegations that Chinese consular institutions in Canada interfered in Canada's federal elections and internal affairs, and even engaged in spying activities. Though utterly groundless, these claims have seriously misled Canadian public opinion about China, jeopardized China-Canadian relations and damaged China's image. The Chinese side firmly opposes them. I would like to further clarify these issues and set the record straight.
Is there any interference in internal affairs? Yes, there is, but none of them were done by China. China has never interfered in other countries' internal affairs. Chinese Embassy and Consulates General in Canada have always followed the Vienna Convention on Diplomatic Relations, the Vienna Convention on Consular Relations, and the Consular Agreement Between the Government of Canada and the Government of the People's Republic of China. They have stayed committed to enhancing bilaterally friendly exchanges and mutually beneficial cooperation, and have never engaged in activities inconsistent with their statuses. Some Canadians have smeared China by calling Chinese diplomatic missions' legitimate contacts with local personages interference in Canada's internal affairs, in an attempt to seek political gains by playing the "China card". For a long time, Western countries such as the US and Canada have indulged in political manipulation on Taiwan question and issues related to China's Xinjiang, Hong Kong, and human rights, condoned and supported anti-China activities and harmed China's security and stability. These countries also incited "color revolutions" in other countries, and even blatantly overthrew foreign governments. This is the real interference in other countries' internal affairs.
Are there any countries engaged in spying activities? Yes, there are, but China has never been one of them. The Chinese side has all along remained committed to the path of peaceful development, developing friendly cooperation with all countries on the basis of the Five Principles of Peaceful Coexistence, and promoting the building of a community with a shared future for mankind. Infiltration and interference is never in the genes and tradition of China's foreign policy. Five Eyes countries including Canada and the US have long violated international law and the basic norms of international relations by carrying out large-scale, organized and nondiscriminatory cyber theft, wiretap and surveillance on foreign governments, enterprises and individuals. The US has the world's largest spy network, which is well-known. The Incident PRISM is only the tip of the iceberg of the spying activities of the US.
Are there any engagements by the Chinese side in various circles of Canada? Yes, there are, but none of them are interference in the internal affairs. It is the responsibility of consular institutions to have extensive contacts and carry out friendly exchanges with local governments and all circles of society. It is the right granted by international law and also a common practice in the international society. During my recent visits to various places in Canada, I met and talked with individuals from local political, business and academic circles. We exchanged in-depth views on furthering bilateral communication and cooperation. They shared the same views with me that a stable China-Canada relationship conforms to the interests of the two peoples. I also called on local Chinese communities and students to obey Canadian laws and regulations, and play their roles as bridges to boost friendship between the two countries. This is also what other Chinese diplomats have done.
The Chinese side has always held that relations between countries should, and must be based on mutual respect and equal treatment and shall not be hijacked by domestic politics. Maintaining healthy and stable China-Canada relations requires both countries to meet each other half way and work together. Once again I call on the Canadian side to abandon ideological prejudice, stop politicizing and stigmatizing the normal performance of duties and functions of Chinese diplomatic and consular missions and personnel, and stop smearing and attacking China. I hope the Canadian side will do more to contribute to bilateral relations instead of creating troubles and obstacles.
Recommended Articles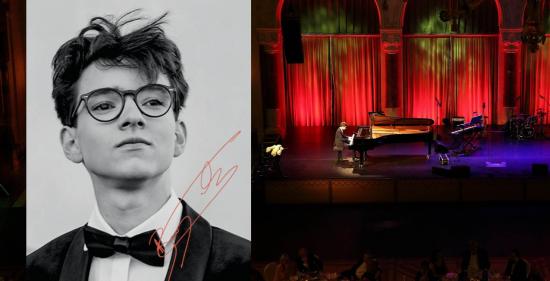 Join her excellency Maria Vass-Salazar, Ambassador of Hungary to Canada, for the concert in honour of the 170th anniversary of the Hungarian Revolution and Freedom Fight of 1848.
Read full story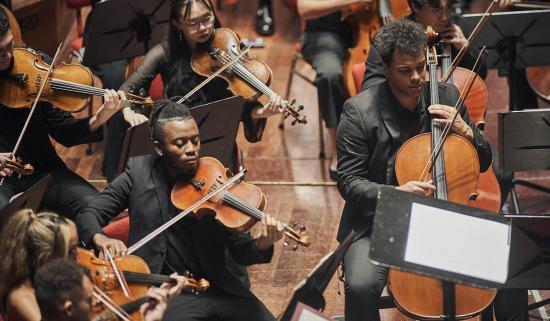 Chineke!'s North American tour kicks off here in Ottawa on Thursday, March 16th.
Read full story
"This winter coat was my mother's, who has now passed on. She grew up in the Czech Republic. As a young mother, she had to flee her homeland due to the 1968 Russian invasion . . ."
Read full story
Comments (0)
*Please take note that upon submitting your comment the team at OLM will need to verify it before it shows up below.