Arts & Events
Canada's fearless journalist Christie Blatchford has died
Canada's fearless journalist Christie Blatchford has died
Our Friend and a giant in Canadian journalism, National Post newspaper columnist Christie Blatchford has died at 68 after a battle with late-stage lung cancer that was first diagnosed last November. Blatchford was born in Rouyn-Noranda, Québec. She went to high school in Toronto and then to Ryerson College where she graduated at the top of her journalism class in 1973. Over the next five-decades, she built an exceptional following writing for The Globe and Mail, Toronto Star, Toronto Sun and National Post.
Blatchford was renowned and respected for her incisive columns on crime and Canada's justice system. She attended court and wrote riveting stories that captured the good, the bad and the ugly of the criminal justice system. She would highlight the human side of the cases, often shining a spotlight on judges, lawyers and other officials involved in the adjudication of justice, while always showing a warm reverence for victims and their families. Her columns about criminals or the many trials she covered could be both infuriating and heartbreaking.
Christie Blatchford was also a highly regarded war correspondent. She was embedded with Canadian Forces combat soldiers in Afghanistan as part of Operation Medusa in 2006. She left her mark with many soldiers in that battle and later honoured many of them through her accurate narrative in her best selling 2008 book, Fifteen Days: Stories of Bravery, Friendship, Life and Death from Inside the New Canadian Army which won the Governor General's Literary Award in 2008.
Blatchford was inducted into the Canadian News Hall of Fame last November. In June 2019, she won the George Jonas Freedom Award which recognizes a person who has "contributed significantly to advancing and preserving freedom in Canada. She won a National Newspaper Award for column writing in 1999.
In 2006, she was the recipient of the Ross Munro Award which is presented annually by the Conference of Defence Associations (CDA) to recognize Canadian journalists who have made a significant and extraordinary contribution to increasing public understanding of Canadian defence and security issues. At the time of the selection, the CDA said that Ms. Blatchford stood out from the other candidates based on her compelling work on the Canadian Forces, particularly in Afghanistan: "Christie Blatchford brings to the theatre of hostilities her keen eye and curiosity. She writes superb prose that conveys the experience of the Canadians' war in Afghanistan. She obviously understands the soldiers and she has grasped the comradeship that binds them together. She not only informs Canadians of today's military realities, but champions values such as honour and sacrifice. She is exceptionally evocative, superbly descriptive, and develops a compelling storyline."
On a personal note, Christie Blatchford was a wonderful friend/mentor to me and Ottawa Life Magazine over the years. She was courageous in her storytelling and believed that people in government and in authority and in the justice, system should be held to account. She was a great advocate for the police and policing and would not hesitate to remind anyone of the tough calling and stresses of that profession. Because Ottawa Life Magazine has written extensively about policing, we were always interested in Christie's perspective on policing matters as they arose and her views on policing caused us to reflect further and change track many times.
Last March when we were about to publish a lengthy piece on corruption in the Trudeau government between the former clerks, senior mandarins and lobbyists, I wrote to her first to get her take on the article before publishing it. She read it and said: "They may sue you or come after you, but f!@#$%#k em. They're sleazy and they know it and they will hate that you guys put it all together".
So, we published it.
The story had an incredible response from readers, and we believe it contributed to advancing the debate and understanding about the corrupt goings on between the government officials and lobbyists in Ottawa who were up to their ears in the SNC Lavalin scandal.
A few days later Christie emailed me and said – 'good one' (with a few spicy words added). And coming from Christie that really meant something.
She will be missed.
Recommended Articles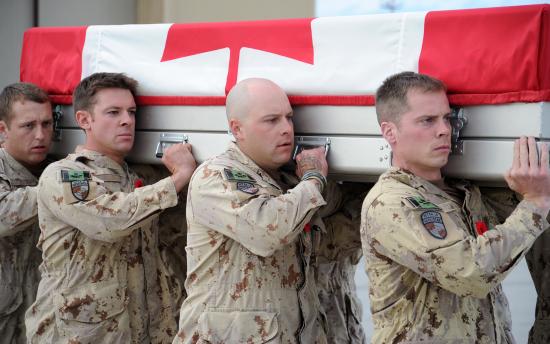 The Trudeau government cut the funding for a permanent national memorial to Canada's mission in Afghanistan that would recognize and honour the 158 fallen soldiers and the many more wounded.
Read full story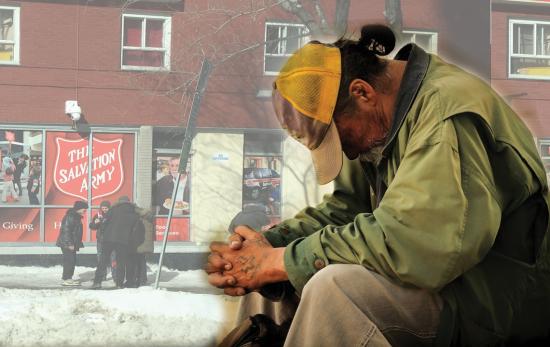 The homeless, the poor and the hundreds of street people suffering in Ottawa need real help — not useless slogans and motions.
Read full story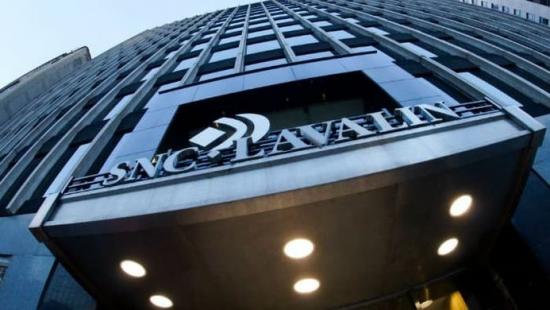 The Trudeau Liberals passed legislation to make criminal acts legal—if you can pay. This new law was cut in the back rooms of Ottawa at the behest of SNC-Lavalin and a cabal of other lobbyists
Read full story
Comments (0)
*Please take note that upon submitting your comment the team at OLM will need to verify it before it shows up below.