Top Stories
The Right Honourable John Turner — A life well lived
The Right Honourable John Turner — A life well lived
Above: (Clockwise from left) Paul Martin, Joe Clark, Jean Chretien, John Turner, Justin Trudeau at John Turner's 90th birthday celebration. (credit: Jean-Marc Carisse)
---
Former Prime Minister John Napier Turner passed peacefully in his sleep on Saturday surrounded by family. He lived a meritorious and principled life and was one of Canada's most respected parliamentarians. He will be missed. Our leaders today could learn much from the way he conducted himself throughout his exceptional life. Peace. Amen.
From our archives, here is a tribute to The Right Honourable John N. Turner that we first published in June 2019.
---
Canada's Northern Light: John Turner at 90
"Civility does not mean the mere outward gentleness of speech cultivated for the occasion, but an inborn gentleness and desire to do the opponent good." -- Mahatma Gandhi
They all came for one purpose. Friends, political adversaries, the media establishment, colleagues and family arrived at the beautiful Sir John A. Macdonald Ballroom across from Parliament Hill on Monday night to celebrate the 90th birthday of Canada's 17th Prime Minister, The Right Honourable John N. Turner. He is and remains Canada's Northern Light.
Oh, what a night. It was one for the ages and certainly for the history books. Stories were told, memories were recalled, laughs were had. Hugs, smiles and goodwill were aplenty. There was something special in the air — a je ne sais quoi. Call it love, respect, decency, kindness, honour, truth. I wondered if it was all so palpable, so noticeable, so authentic because there has been so little of these things in the hallowed halls of our nation's capital for so many years.
How appropriate that Canada's oldest former Prime Minister was the centre of such an extraordinary event. Prime Minister Trudeau and the seven former prime ministers all attended to honour the penultimate gentleman of Canadian politics. Joe Clark (80), Paul Martin (81), and Jean Chrétien (85) spoke at the podium, while three former PMs, Brian Mulroney (80), Stephen Harper (60), and Kim Campbell (72), sent video messages. Seven PMs spoke and a common theme emerged in all their remarks: respect, deep admiration and, indeed, love for John Turner and all he has done for his country. They praised the civility, integrity and kindness he brought to politics. All the speeches by the PMs were interrupted numerous times by standing ovations.
Prime Minister Justin Trudeau began the event by reminiscing about his ties to Mr. Turner and his family since his childhood. He noted that both he and Turner sat at the same cabinet table. "I was in my highchair," he joked. (Turner was a minister in Pierre Trudeau's cabinet from 1968-75).
In one of the night's funnier moments, former PM Brian Mulroney noted that he had wanted to attend the event in person, but due to a previous commitment in Montreal that he had tried to get out of, he could not come. He told his wife, Mila, that he wanted to go to John's birthday instead, but Mila reminded him of the previous commitment. "Sorry, John. I had no option." The laughter at that line was infectious and the way Mulroney delivered it with his signature combination of blarney and respect was perfect. (If you don't get that joke, refer to the infamous, "I had no option" line from Turner in the 1984 election debate). Mr. Turner smiled, still with a twinkle in his eye. Foes yes, but friends too. Oh, what a night. Mulroney's admiration for Turner was evident when he ended his remarks saying, "His attacks were without malice because he was a rare bird, a political leader without malice. John was a gentleman in politics."
Joe Clark's spoke of his admiration for Turner saying that, "Public service is about losses and wins. But it's really about who you help and how you serve. And John Turner has done that well for 90 years." He ribbed Turner too, noting that the Liberal Turner got along well with John Diefenbaker (a Tory) better than he ever did.
Paul Martin recalled the kindness John Turner had shown towards parents after his dad, Paul Martin Sr., lost the Liberal leadership race in 1968. He teared up a bit, looked at Mr. Turner and said, "It meant so much to my mother and dad and, John, I'll never forget it. That gesture was John Turner." Many in the room teared up a bit too. Lovely.
Kim Campbell sent a wonderful video message that you would get from a friend far away. She wished "John" a happy birthday and said she got into politics because she didn't agree with his position on the Canada-US Free Trade Agreement, back in 1988. She noted that while "John and I don't agree on everything, we always shared a deep commitment to democracy and civility. And those values are under strain today." She spoke about the relationship of collegiality that existed when Turner was in Parliament and how, "It's important to have a touchstone and focus on trying to preserve these values, and John, you always did."
Jean Chrétien began his remarks by addressing the famous Turner-Chrétien political rivalry that defined Liberal politics for a generation, noting that he and Turner came to Ottawa a year apart. "John in 1962 and me in 1963. You know we were good friends, but then life decided we should compete. I admire him. He got elected in elected in Quebec, Ontario and British Columbia. He is an exceptional example of public service". He joked about how he was always following Turner. "He became a parliamentary secretary in 1962, and I did in 1963. Then he became a cabinet minister a year before I did. He became justice minister, then I became justice minister. He became finance minister, then I became finance minister. He became leader, then I became leader. He became prime minister, and I became prime minister. Tonight, he is 90, and eventually I'll be 90 too …. so, I am following him still!" The guests loved it. A classy moment from one PM to another. Old warriors, many scars, many battles but still friends. A lesson there for all.
The front bench of the fourth estate of Canadian politics were all there. Craig Oliver, Bob Fife, Neil MacDonald, Guy Gendron, Steve Paikin, Peter Mansbridge, Hugh Winsor and several others. The dean of Canadian journalism, CTV News's Lloyd Robertson, spoke of Turner's early years and then reflected how he faced adversity with such grace. In one of the most touching moments of the night, Robertson ended his remarks by leading everyone at the dinner in an impromptu rendition of "For he's a jolly good fellow". Everyone sang along. Cue the tissues.
Former CBC parliamentary editor and newsman, the great Don Newman, remarked about Turner's ability to be congenial and told a funny story about how Turner arranged for him to get a key interview with former U.S. President Richard Nixon's treasury secretary (and Newman did a spot-on impersonation of Turner when regaling the tale!). He spoke of Turner's ability to have friendships across the aisles with political opponents saying that, "We do not have this today," and he lamented that he is not hopeful that we can get it back. Newman recalled interviewing Turner in the late 1980s when he had brought the Liberal Party back but had lost the Free Trade election in 1988 to Mulroney. He was trying to get a sense of how Turner was dealing with it all. Turner replied, "My mother told me that hard times build character — and Don, I've built a helluva lot of character." Laughs all around. Still the twinkle in Turner's eye. Cue the tissues.
The warm-hearted video remarks from Stephen Harper were another highlight. Harper spoke of both his and Turner's shared passion for Canada's North, noting that Turner had probably been in more places north of 60 than any other Canadian. He recalled a joyous conversation he had with Mr. Turner in 2014, shortly after he announced that one of Canada's greatest mysteries had been solved with the discovery of the lost Franklin Expedition (1846).
House Speaker Geoff Regan rounded out things with a very nice tribute to Mr. Turner and commended him for his exceptional work as a parliamentarian and for always putting MPs first.
Former NDP Leader Ed Broadbent was there and received a standing ovation when his name was called out by event co-chair Marc Kealey. Lots of love in the room for Ed, who was once a formidable political foe on the left for Mr. Turner. Today, just old warrior friends. Former Premiers and Cabinet Ministers in attendance included Frank McKenna, David Peterson, Robert Ghiz, Don Johnston and John Manley and many former and current parliamentarians from various political parties, including Green Party Leader, Elizabeth May.
Mr. Turner's daughter, Elizabeth Turner, thanked everyone for coming and gave some heartfelt remarks about her father, speaking of his extraordinary career in serving Canada and his commitment to his family.
Mr. Turner spoke about the importance of democracy and of the individual Member of Parliament. He talked about the importance of young people being active in their democracy and of participating. (He also fondly spoke of his granddaughter, Fiona, who was in attendance with her mom.) He recalled how in 1960, as a young lawyer he presented a paper at the Liberal Party's Kingston Conference that advocated for access to the justice system regardless of your ability to pay. Eight years later as Justice Minister, he brought in Legal Aid. He talked about his friendship with the Kennedys and how he played touch football with them at Hyannis Port. "Bobby, Teddy and I cleaned up!" He shared a story of meeting with Bobby Kennedy just two days before his assassination in June 1968, and how he spoke at Bobby's funeral.
The evening ended when the event co-chairs, Lisa Haley and Marc Kealey, took to the podium to read a congratulatory note from Her Majesty Queen Elizabeth II to Mr. Turner which said, "Welcome among the 90s".
John Turner's 90th birthday party was an historic event. Lisa Haley and Marc Kealey have served Mr. Turner (and Canada) with distinction throughout his career.
Their event was more than just a celebration of Mr. Turner's 90th birthday. It was a gathering like no other of Canada's political elders and a reminder that their legacy is our legacy. That Canada is greater than the sum of its parts, that we are stronger when united, that we are better when we are civil to each other and that we can all agree to disagree agreeably and still be friends and colleagues. These battle-scarred veterans, seven former prime ministers, who have been there, done that, and who have carried us through over seven decades of governance -- and have the battle scars to show for it -- are all kind and civil to each other. They reminded us that courtesy and decorum is a strength in politics and that honour and kindness go far. The evening reminded us all that we must get back to the days of civility and of agreeing to disagree in an agreeable way. Let that be a lesson for the fall 2019 election.
Below are highlights of the speech by The Right Hon. John N. Turner at the celebration of his 90th birthday, held in Ottawa on Monday, June 10, 2019:
JOHN TURNER:
"It is my honour to celebrate this milestone with all of you. As I reflect on ninety years, I am grateful for friends that have graced my life, many of whom are here to celebrate with me. I am thankful that our Prime Minister, The Right Honourable Justin Trudeau, was here to celebrate with all of you. I am grateful for the kind words if the Governor General, The Right Honourable Julie Payette. I am particularly grateful for the tributes and eloquence of my fellow former Prime Minister, The Right Honourable Kim Campbell, Joe Clark, Jean Chrétien, Stephen Harper, Pau Martin, and Brian Mulroney. They have each contributed so much to this country and it is a privilege to celebrate my 90th birthday with them.
I am grateful for my family, some of whom are here to celebrate with you. I am blessed and proud to be married to Geills, my spouse and partner, whose patience and loyalty have guided me in public and private life these many decades.
I am thankful for the loyal and effective friendship of Lisa Haley and Marc Kealey, who have co-chaired this wonderful event and have been part of my political life for decades. Their contributions to making this evening memorable for all of you are appreciated with fondness and respect. Thank you!
I have always believed that, "We don't inherit this country; we borrow it from our children". In this my 90th year, I still travel this great country of ours -- I love Canada's majesty, her amazing people and, more importantly, the next generation. They are the stewards of this great nation. I make it a point to visit schools and interface with young people in whatever city I visit across Canada. Young people respect the contributions of Canadians past and present, and with them as the stewards of Canada's future, she is in good hands!
Thank you for being here tonight to celebrate with me. Your friendship, loyalty, support and, more importantly, your contributions to Canada in politics and society are noted. More importantly, you have helped mark this special occasion for and with me and I am honoured. It is something I shall treasure now and into the future!"
---
Postscript
Lisa Haley and Marc Kealey and were the event Co-Chairs. This event was the first time in Canada, or any Commonwealth country, that a sitting Prime Minister and seven former Prime Ministers have gathered together in one night for one common purpose. All the Prime Ministers thanked Ms. Haley and Mr. Kealey and for their meticulous planning and preparation in pulling off such a wonderful historic event.
Below the list of Parliamentarians who attended the event:
Hon. Monique Begin, Hon. Carolyn Bennett, David Berger, Sarnia Mayor Mike Bradley, Hon. Herb Breau, Hon. Ed Broadbent, Marlene Catterall, Mary Clancy, Hon. Anne Cools, Hon. Sheila Copps, Hon. Irwin Cotler, Hon. James Cowan, Hon. Dennis Dawson, Leo Duguay, John English, Hon. Judy Erola, Former Premier Robert Ghiz, Hon. Jerry Grafstein, Hon. Don Johnston, Hon. Stan Keyes, Hon. David Kilgour, Hon. David Lametti, Francis LeBlanc, Hon. Ed Lumley, Hon. John Manley, Hon. Elizabeth May, Former Premier Frank McKenna, Dennis Mills, Peter Milliken, Hon. Bob Nault, Hon. Andre Ouellet, Former Premier David Peterson, Hon. Bob Rae, Hon. Geoff Regan, Hon. John Reynolds, David Walker, Ottawa Mayor Jim Watson, Borys Wrzesnewskyj, Hon. Douglas Young, Paul Zed
Below is the list of Journalists who attended the event:
Adrienne Batra, Keith Boag, Andrew Cohen, David Crane, Susan Delacourt, Dan Donovan, Hon. Mike Duffy, Robert Fife, Graham Fraser, Guy Gendron, David Halton, Neil MacDonald, Peter Mansbridge, Hon. Jim Munson, Joyce Napier, Don Newman, Craig Oliver, Steve Paikin, Angelo Persichilli, Lloyd Robertson, Hon. Pamela Wallin, Hugh Winsor
The official photographer for the event was Mr. Sam Garcia. As a gesture of respect for the 'never before and never again' aspect of the evening, Sam generously ceded copyright of the photos appearing in this story. Thank you!
Jean Marc Carisse was an invited guest at the event. He was official photographer for the Prime Minister's Office for many years, having served Prime Ministers Pierre Trudeau, John Turner and Jean Chrétien, as well as serving Official Opposition Leaders Bill Graham, Stéphane Dion and Michael Ignatieff. He's also photographed consecutive Prime Ministers from Pierre Elliott Trudeau to Justin Trudeau. Jean Marc brought his camera to the event and has also contributed some of his photos to this feature. Thank you, JM!
Alexandre Tétreault from the Prime Ministers Office (PMO) also provided photos for this feature. Thank you.
Recommended Articles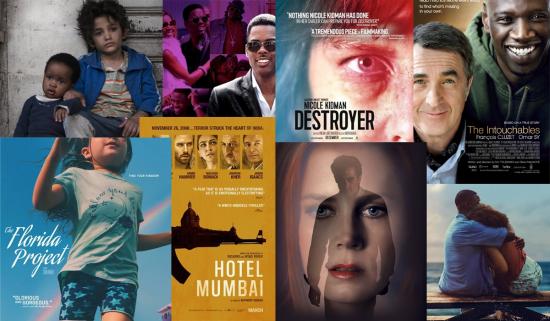 Keith Whittier brings you his list of 21 movies from TIFF that you may not have seen — but you should!
Read full story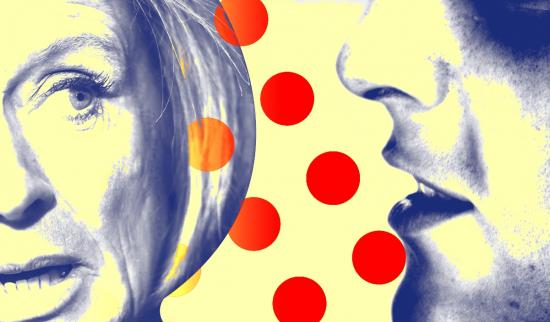 Ralph Klein must be rolling in his grave – and not just to grab a new bottle!
Read full story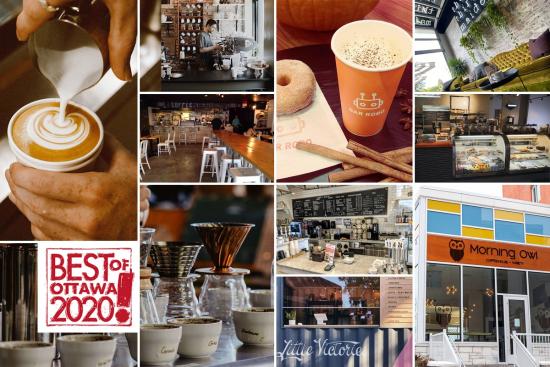 After over 20-years writing about life in Ottawa, we think we have a pretty good idea of the best of what this city has to offer. Check, share and discuss #OLMBest every week!
Read full story
Comments (1)
*Please take note that upon submitting your comment the team at OLM will need to verify it before it shows up below.