Arts & Events
Canadian audience adoringly embrace Hungarian piano prodigy Misi Boros
Canadian audience adoringly embrace Hungarian piano prodigy Misi Boros
ABOVE: On March 15, 2023, the Carleton Dominion Chalmers Centre audience gives Misi Boros a standing ovation.
---
The young piano virtuoso Misi Boros introduced himself to Canada for the first time on March 15, 2023, using music to celebrate the 175th anniversary of the Hungarian revolution and freedom fight of the Hungarian Revolution and Freedom Fight of 1848.
The beautiful Carleton Dominion-Chalmers Centre was filled to capacity with 1200 guests gathered for the concert. The Ambassador of Hungary to Canada, Her Excellency Maria-Vass Salazar, opened the evening with a heartfelt introduction, describing her duty to introduce Canada to Hungary's talents.
Welcomed by the interest of hundreds of Canadian political figures, ambassadors, and piano enthusiasts, Boros performed a rich program of works by Bach, Beethoven, Liszt, Debussy, and a composition by a Canadian composer, Rachel Laurin.
The concert opened with two pieces by Johann Sebastian Bach and transitioned into the vivid world of Ludwig van Beethoven. Boros then played two movements by the Canadian Rachel Laurin. He described the pieces by stating, "It is a great pleasure for me to play two movements by a contemporary Canadian composer. It conveys the joy of a brief but all the more exuberant Canadian summer with extremely pleasant harmonies that are a delight to the ear."
Boros then played two works by Hungarian pianist Franz Liszt, symbolizing the great friendship between Hungary and Canada. The concert concluded with two brilliant pieces by Claude Debussy and a Chopin piece as a special encore that Boros decided on spontaneously. The crowd could not contain their applause, rising for a standing ovation. "I was so energetic, and I felt so much power being there that it felt like the right encore," Boros commented after the show.
The 19-year-old Boros performs with flair and contagious energy. "When I play the piano, I am an actor," he said, "I am here to connect you with something from a genius, from such great minds."
Boros fell in love with the piano at the age of four. The young prodigy won twelve national and international age-group competitions by age eight. Under the tutelage of Finnish professor Antti Siirala, Boros is currently a third-year BA piano student at the Hochschule für Musik und Theater (University for Music and Theater) in Munich, Germany.
It is often said that the Nemzeti dal, National Song, written by Sándor Petőfi, inspired the revolution of 1848, meaning that music is the appropriate way to celebrate such turning points in history.
Boros appreciates the ability of music to represent culture. "You can feel the spirit and traditions of a country." He said, "Even language plays a part in music, even classical music. In Hungarian music, we focus on the first syllable. German music is different, and Italian music is different. To play, I need to understand the ways of the language."
ABOVE: Misi Boros with Canadian architect Douglas Cardinal and Hungarian Ambassador to Canada HE Maria Vass-Salazar at the Canadian Museum of History.
The Boros family embraced Canada's rich Indigenous history during their stay. They were accompanied on a private tour of the Canadian Museum of History by the great mind behind it, Indigenous architect Douglas Cardinal.
Though music and architecture are two very different art forms, the 19-year-old Boros and 89-year-old Cardinal are alike in many ways. Cardinal referred to his architecture as 'frozen music,' explaining that creativity is what makes us human. The meeting of the two symbolized a rich connection between excellent Hungarian and Canadian creativity, something very important to Her Excellency Maria Vass-Salazar and the Hungarian Embassy in Canada.
Ottawa's Hungarian community and beyond are grateful to have witnessed Boros' talent on the commemoration of such a momentous day. Hopefully, we'll have the pleasure of meeting Misi Boros again soon.
The most gracious Boros stated before parting, "I am very, very thankful for this opportunity, to Her Excellency Maria Vass-Salazar, and the people of Ottawa."
Recommended Articles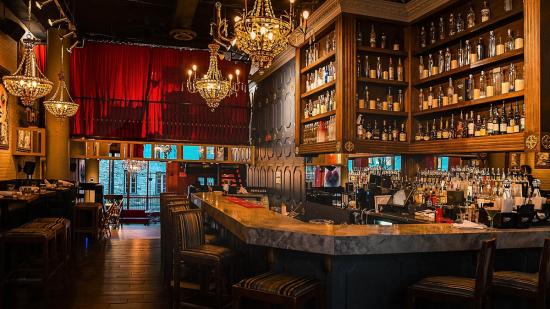 Joy on Sussex is a romantic restaurant where art and food combine to create an experience like no other in Ottawa.
Read full story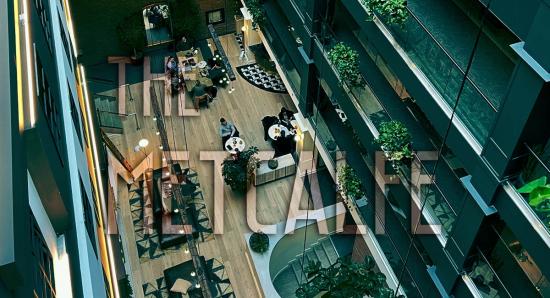 The Metcalfe is where luxury meets urban, and it offers a breath of fresh air in Ottawa's downtown core.
Read full story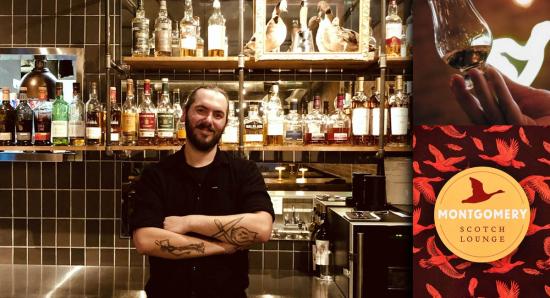 Picture yourself sitting back with a glass of single malt Scotch chosen from the nearly 80 varieties available on the menu, as you enjoy gourmet food
Read full story
Comments (0)
*Please take note that upon submitting your comment the team at OLM will need to verify it before it shows up below.