Good Reads
Canadian mafia dealt massive blow in gambling raid
Canadian mafia dealt massive blow in gambling raid
A simultaneous raid on both sides of the Atlantic has taken down key members of the organized criminal group, 'Ndrangheta. One of the largest organized criminal networks in the world, the group is believed to have laundered more than $70 CAD million in just a couple of years.
The group consists of many subsets but has a single counsel of leaders that are based in the Italian region of Calabria. They are believed to be generating seven-figure returns on various money laundering, illegal gambling, and drug dealing operations. They have actually become more powerful than the Sicilian-based Costa Nostra, traditionally referred to when people talk of the "Italian Mafia".
Canadian authorities launched a massive raid against almost 50 mafia-affiliated homes and business interests last month. The action reportedly saw more than C$35 million seized in assets and more than 500 bank accounts terminated. These included a handful of supercars owned by members of the 'Ndrangheta group.
Authorities have reason to believe that members of the organized crime syndicate have been involved in an illegal gambling racket in and around the Toronto area.
The raids took place over three days and saw nine members of the group taken into custody. They face a raft of charges including defrauding the government. Another individual remains at large and is wanted on similar charges.
Angelo "The Bandit" Figliomeni was amongst those arrested in the July operation. He is thought to have been operating both a vast money-cleaning scheme and a string of off-the-books gambling venues out of coffee shops around the Toronto area. Assets connected to the "Figlionmeni Group" seized included 11 cafes, 27 residences, and more than 20 supercars.
The Bandit has been wanted for his association to organized crime in his native Italy for many years. However, he now has residency in Canada and cannot be extradited based on the lack of legislation in the nation outlawing "mafia association".
Illegal gambling rackets, like those operated by Figliomeni represent a danger to those wanting to partake in the pastime in the Toronto area. Entirely unregulated, they lack the safety and security of licensed venues. Online casinos have been operating for over 20 years in Canada and still offer a safer alternative than some dive run by less than scrupulous individuals. Why take your chances with someone who has no qualms with putting a cap in your ass?
A Cross-Continental Raid
Meanwhile, a similar action took place across the Atlantic. There, local 'Ndrangheta were targeted by authorities. Utilizing strict legislation that enforces a no-tolerance-to-mafia-associated, police raided a string of properties and made 12 arrests. The individuals in custody also face a long list of charges. These include money laundering, drug running, and possession of illegal weapons.
High-ranking Canadian police officer Carl Mattinen, himself central to the entire investigation, had the following to say about the progress made so far bringing the 'Ndrangheta to justice: "It's safe to say that with almost one year of wiretapping, we have a lot of information to go through."
He also commented on the group itself: "They're a very powerful and violent group, so the way we approached the investigation was to go for the foundation which allows them to exist, not the individual crimes."
A follow-up sweep across southern Italy has since seen a further 28 high-ranking members of the group taken into custody. Believed to be part of the group's upper management, the action is being heralded as yet another success for authorities against the pervasive 'Ndrangheta group.
Eric Jolliffe, the Chief of the York Regional Police, believes the action taken on both sides of the Atlantic will have dealt a serious blow to the criminal network that is widely considered Europe's most prolific: "We have dismantled the financial structure of this organized crime operation, both here and in Italy."
Recommended Articles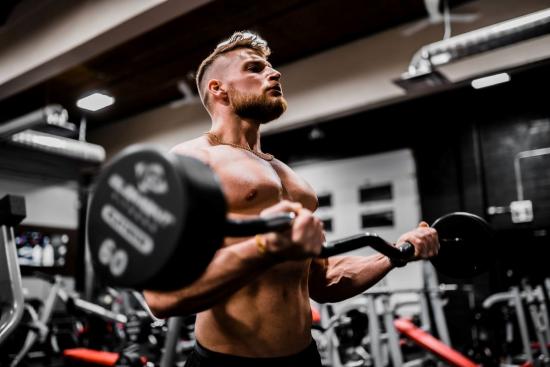 SARMs or 'Selective Androgen Receptor Modulators', are a kind of research chemicals that are popular in the world of bodybuilding and gymming.
Read full story
The YMCA-YWCA's annual fall program is now up for registration!
Read full story
Ottawa is still a small big town. Federal politics are deeply woven into   the community and play...
Read full story
Comments (0)
*Please take note that upon submitting your comment the team at OLM will need to verify it before it shows up below.