Games
Canadians are the luckiest Mega Moolah jackpot slots winners
Canadians are the luckiest Mega Moolah jackpot slots winners
Thanks to the growth and popularity of online gaming in recent years, arguably the biggest success story for online casinos and developers alike has been the reinvention of slots. What started out as a simple game with mechanical spinning reels in a cabinet, originally invented in the United States towards the end of the 19th century, slots are now one of the most popularly played games in the world. It would also appear that in the 21st century, Canadians are enjoying the most luck playing this traditional favorite amongst games of chance.
Having first gained popularity in bars and restaurants, slots went on to become a staple attraction at land-based casinos around the world, thanks to the flashing lights and vibrant sounds drawing the crowds. As time and technology advanced, so did the level of creativity as new games launched with impressive visual displays and features, as row upon row of machines filled the floors of casino hotspots in luxurious locations such as Las Vegas, Monte Carlo and Macao.
Slots have enjoyed a whole new lease of life in the digital age over the last couple of decades, way beyond the 'one-arm-bandit' image of the past, given the ease of access to playing games via desktop or mobile devices. Whether at home or on the move, players can now instantly access their favorite slots wherever and whenever they want, opening up the worldwide audience and creating a hugely popular pastime amongst gamers from every walk of life.
These days there are literally thousands of game variants, with slots themed around movie franchises and famous musical acts, comic book superheroes and cartoon characters, or even classic historical events and ancient mythology. The games themselves are nothing if not creative, as slots developers have reached out to a wider audience with games that touch practically every genre of popular culture interests.
As one of the most prolific and pioneering developers of online slots, Microgaming have produced many of the most popular online casino games around since the mid-1990's, making them one of the biggest names in the casino gaming industry. For that reason, it's hardly surprising their most famous release of all-time tops the list of the 10 most played slots in 2019, a recent survey by SlotsOnlineCanada.com has revealed.
The game in question is called Mega Moolah and the reason for its popularity is simple. Aside from the attractive and colorful presentation of this slot with its African safari theme, combined with uncomplicated and appealing gameplay, Mega Moolah has paid out some of its biggest jackpot prizes to players from Canada.
Based on calculations up until the end of November 2019, since the original Mega Moolah slot game was first launched by Microgaming in 2006, 18 players in total from Canada have scooped jackpot prizes that made them instant millionaires. As recently as August of this year, one Canadian player struck gold during a Mega Moolah session, winning the CA$5.9 million progressive jackpot.
The biggest Mega Moolah prize to date won by a Canadian player came in November 2016, dropping a massive CA$11.6 million jackpot at the time. While the winner preferred to keep their name and exact location private, it just goes to show that if the Maple Leaf is your flag, this country is by far the luckiest location to win the biggest prizes, playing the most popular slots game of them all.
​​​​​​
Photo: Bruno
Glätsch
from
Pixabay
Recommended Articles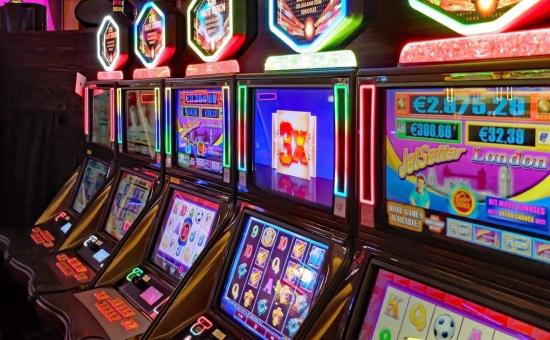 Since the dawn of online casinos, free spins have proven to be a highly effective way of attracting new customers.
Read full story
Travelling to gambling destinations has traditionally been popular, and still is to this day.
Read full story
It is now possible to become a multimillionaire with legions of fans by simply sitting in a comfortable chair and playing video games.
Read full story
Comments (0)
*Please take note that upon submitting your comment the team at OLM will need to verify it before it shows up below.