Arts & Events
The Canada Music Academy and Canderel host series of pop-up concerts
The Canada Music Academy and Canderel host series of pop-up concerts
Since 1995, the Canada Music Academy has grown into one of the largest music schools in the country. They have over 300 teachers at various locations between Ottawa, Montreal and Toronto, all specializing in music instruction that is customized to meet the individual needs of each student. From guitar and bass to song writing and recording, the Canada Music Academy strives to maintain the highest possible standards available in music schools today.
The Canada Music Academy recently began hosting a Pop-Up Concert Series with the help of real estate development and property management company, Canderel. The inventive partnership is part of Canderel's Cultural Initiative. Canderel is collaborating with Canada's world-class museums, galleries, and musicians to host satellite exhibits and concerts at their signature properties across the country. These Pop-Up Events reflect the dynamic collaboration between Canada's corporate world and our nation's vibrant arts community.
Today, the Canada Music Academy and Canderel held a pop-up concert at Constitution Square, a three-tower office complex on Albert Street that Canderel acquired just over a year ago.
Guitarist Tony Komery's captivating, flamenco themed music filled the lobby of Constitution Square and drew in a large audience of people passing by. For those who have never heard of flamenco before, it is quite possibly the most famous form of Spanish song and dance. Komery, who moved to Canada in 2016 from Jordan, is not only an exceptional performer, but is also a certified guitar teacher at the Canada Music Academy.
While Komery was preparing his set, we caught up with Samia O'Day, Founder & Director of Canada Music Academy and Nicola Powadiuk, Director of Exhibitions, Canderel, to learn a little bit more about the pop-up concerts and how these two organizations are working together to promote and celebrate music in Canada.
Ottawa Life: What motivated you to initiate the pop-up concert series?
Samia O'Day: As the Founder and Director of the Canada Music Academy, I am passionate about music and the cultivation of musical talent in our students. These pop-up concerts are an innovative way to reach new students and audiences of all ages and backgrounds. We are excited about sharing beautiful music in Canderel's superb property venues.
How did you go about selecting the types of music that would be played at each concert?
Samia O'Day: The Canada Music Academy educators represent incredible depth and breadth of experience and specialization. It was a challenge to select only a few to feature in this Pop-Up concert series!
I understand the pop-up concert is part of Canderel's Cultural Initiative. Can you tell me a bit more about it?
Nicola Powadiuk: Canderel's Cultural Initiative has formed inventive partnerships with world-class museums, galleries, and musicians to host satellite exhibits and concerts at our signature assets across the country. This pilot project has proven symbiotic; museums, galleries, and artists are able to share their exhibit or pop-up with an influential cross section of the Canadian market. Conversely this initiative enables Canderel to provide world class property management services to the tenants of our signature properties. All of this is achieved while simultaneously contributing the vibrancy of Canadian communities. It truly is a win for everyone involved.
Ottawa is a very arts-centric city. What role do you see the Canada Music Academy playing in the teaching of upcoming artists?
Samia O'Day: It is very exciting to host a concert in a city that is as passionate about music as we are! The Canada Music Academy has over 300 teachers across Ontario and Quebec and we are confident that we can find a teacher that is best suited to every students' learning style and musical interests.
Is this the only pop-up concert occurring in Ottawa or will there be others?
Nicola Powadiuk: In September, we hosted a pop-up concert at Place du Canada in Montreal, and we are looking forward to hosting a pop-up concert at 777 Bay in Toronto in December. In 2018, Canderel co-hosted interactive Pop-Up exhibits with the Canadian Museum of Nature, National Gallery of Canada, as well as the Canada Science and Technology Museum. For 2019 we already have myriad exciting new collaborations planned.
Recommended Articles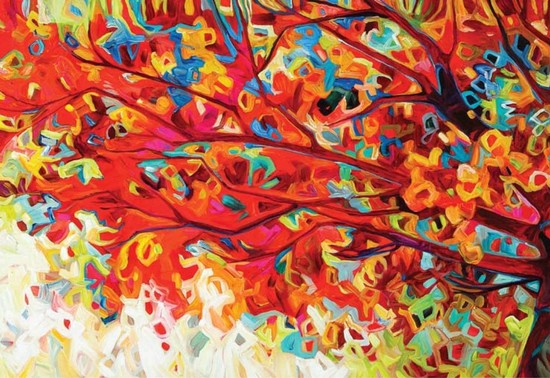 Hamilton artist Julia Veenstra's career has taken many twists and fascinating turns. Having lived...
Read full story
There are four days left to The Clean House and if you can, head to the Gladstone to see it.
Read full story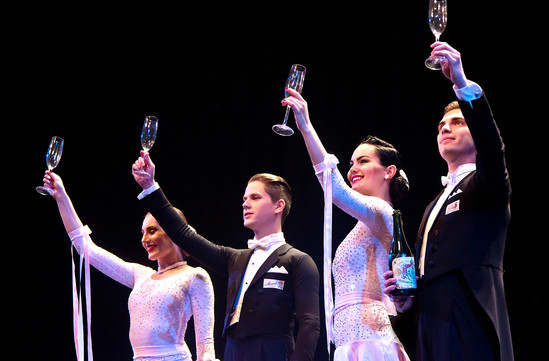 Ahh Vienna, the City of Dreams! What is there not to love? There's the Baroque opulence of Schönbrunn Palace, the beautiful strolls one can talk through Stadtpark, gorge yourself on chocolate inside Xocolat and sip coffee surrounded by the art in the Leopold. Of course, we cannot forget the vibrant and romantic history of the music.
Read full story
Comments (0)
*Please take note that upon submitting your comment the team at OLM will need to verify it before it shows up below.