Capital Comedy Review: Launching Pad, New Talent Showcase, and more
Writing about my experiences in the Ottawa comedy scene for a few weeks has really illuminated to me that there's never really a dull moment if you know where in the city to look. Having said that, this past week did bring a return to regular Tuesday and Wednesday programming at Yuk Yuk's, where I spend a lot of my time, followed by another incredible weekend featuring three of the top comedians in Canada.
Every summer, for a full two months, Tuesdays and Wednesdays are dedicated to the Summer Comedy Competition. So when September arrives, and we don't have a fantastic special show like Ahmed Ahmed a couple of weeks ago, Tuesdays nights turn into Launching Pad shows, and Wednesdays are New Talent Showcase.
Launching Pad is the newer iteration of local talent shows at the club, which had historically been open Wednesday to Saturday. Roughly five years ago Tuesdays and Sundays were added and Launching Pad became the Tuesday night product. These shows are intended to feature more seasoned Ottawa comedic talent. It provides a nice opportunity for younger comics to showcase a solid set and for more veteran comics to try working on new things.
For me Launching Pad is one of the best kept secrets in town. The audience gets a talented emcee, six or seven of the best in the city doing eight minutes each, and a solid feature act. These shows are usually rock solid. I have the privilege of booking the shows, and with all of the excellent talent coming up in this city it is getting to be a challenge to fit everyone deserving on in a month.
So Bee Black was hosting last Tuesday night, the tenth of September. Bee is one of my favourite comics in the city. I like him as a host, and I think he has a lot of potential. He makes me laugh. Best of the show included Abdullah Usman and Mitch Muirhead actually, believe it or not. I enjoyed Mitch trashing the Yuk's uniform type t shirt that I make him wear while he's working. He was quite funny. Like by reaction he'd have been hard to follow.
I went up after Mitch and had no trouble following him. I tend to go up on Tuesdays. These shows are actually quite valuable to me from the perspective of developing new material. Indeed I tried a couple of new things that I'd been thinking about, interspersed with older, more solid, established material that I knew would balance out the new junk. New junk went well, though and seriously there are few greater joys than trying out something new on stage and having it go well.
The show was very nicely closed out by KB Harwood, who has been very impressive the few times I've seen her. She did an excellent job featuring at about twelve to fifteen minutes, and all in all the show was a success! If you are a fan of laughter and happiness, then I highly recommend checking out a Tuesday night show at Yuk Yuk's on Elgin.
By far the more established amateur comedy show offering is Yuk Yuk's New Talent Showcase. This thing has been running for a very long time and has produced, without exaggeration, some of the top comedians in the world. New Talent Showcase is basically for anybody who wants to perform, provided they can sign up by email on the fifteenth. This show is where everybody starts in the club. Howard Wagman runs NTS and he's a busy man, but he's been run and watched most of these shows since time immemorial.
This particular Wednesday was hosted by David Thompson, and featured Abdullah Usman. David is an older fella who is quite new to standup comedy and he clearly enjoys his time on stage. Trevor Thompson got the biggest laughs of the night, on what was all in all a very solid show. Abullah Usman is a name that I've been writing about a lot, and he again was very funny as the feature act Wednesday.
I personally feel like both the Tuesday and Wednesday shows are little treasures in their own right, Tuesday being a little more polished with sometimes awkward Wednesday being just as funny, but there really is very little to me that compares to having the great professional talent that marches through the club every weekend. In this instance we had the pleasure of being entertained by Dylan Gott, Peter White and Kyle Hickey. Local funny guy Greg Shroder hosted the Thursday show as Dylan was not available and another talented local comic, Josh Williams did opener spots all weekend.
Greg was strong on Thursday night, and Josh all weekend, both very good at crowd work. The three headliners mixed up their orders on each show so they all got a chance to perform every role. Dylan Gott is a personal favourite of mine. He's just simply really funny. I always enjoy seeing him and he was really great Friday and Saturday nights.
Peter White and Kyle Hickey are both originally from Nova Scotia. On the Thursday night show Kyle actually had someone in the audience that he knew from out east and that provided an awkwardly funny moment. Kyle's got a couple of albums out, and like Peter, he's been to many major comedy festivals. Peter recently had a joke go viral and garnish millions of views. All three of Kyle, Dylan and Peter together made for an incredible weekend of comedy.
Sunday night at the club was the Mitch and Mike show, which I do my best not to attend but I'm sure it was kind of funny.
That's about the size of it! Thanks for reading.
Recommended Articles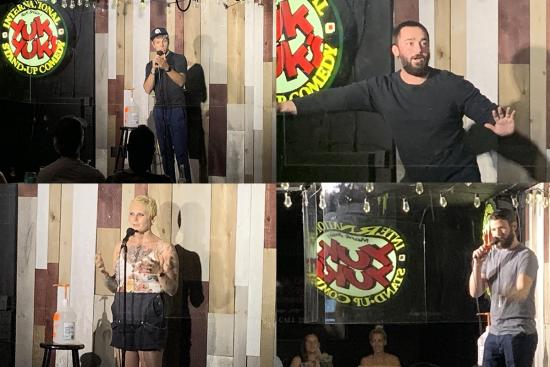 Comedy is back . . . the coming weeks are packed full of not-to-be-missed shows!
Read full story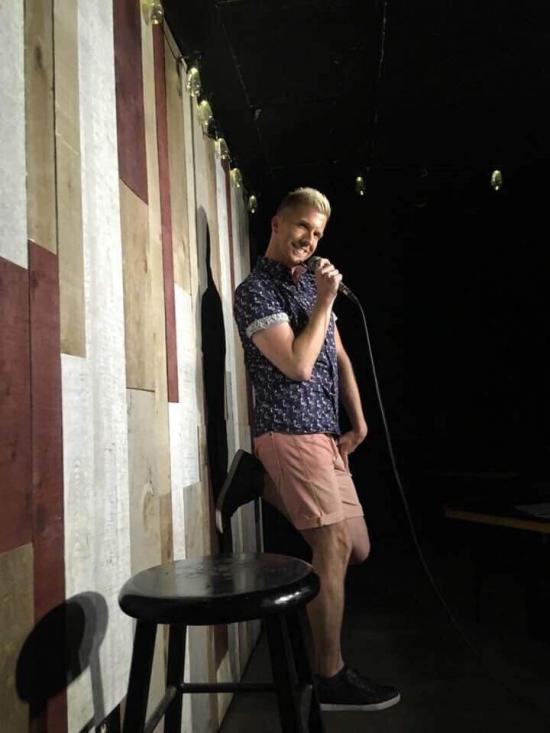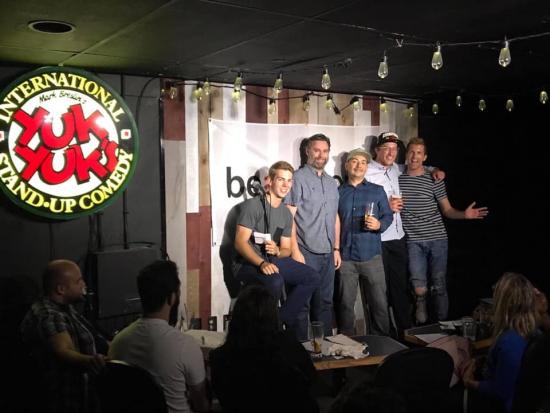 Tonight, Yuk Yuk's will crown the winner of the Mike MacDonald Summer Comedy Competition.
Read full story
Comments (0)
*Please take note that upon submitting your comment the team at OLM will need to verify it before it shows up below.