Carrie Underwood's "Homecoming" Story
Photos by Michael Wing
"It's so crazy how one decision can just change the trajectory of your life and you end up in Ottawa on stage talking about the past crazy 11 years," Carrie Underwood told the crowd gathered around her inside the Canadian Tire Centre. As the cheers flooded the stage, the country music sensation smiled, pausing for a moment to perhaps wonder how different things may have been if she hadn't have tried out for a little reality show called American Idol just over a decade ago. After multiple awards for her five albums and subsequent tours, Underwood had some stories to tell in Ottawa Friday night.
Underwood's Storytellers Tour began with the familiar opening chords of AC/DC's "Back in Black" blasting out as the lights washed over the audience and descended over the massive stage set in the middle of the arena with multiple moving pieces allowing the singer to perform from different heights and angles. Dressed in glimmering gold, Underwood began the show by ascending from the centre, chain-link mic stand in hand, belting out "Renegade Runaway" from the top of what would become a structure that resembled a giant chandelier. The woman knows how to make an entrance.
"Don't be mistaken, she may be pretty but she can get nitty and gritty," said Big Ginger, one half of Country 101.1's Unbalanced Breakfast earlier in the evening.
"Carrie's an interesting girl because she's an American Idol winner that has stayed completely true to her country roots, especially in this world of crossover artists," said the other half of the morning show and recent podcasting duo, Kenny Jones. "The sound of country music has evolved and she's evolved with it."
The two have watched Underwood's star rise in a city that has a huge country music following which they relate to the music being so accessible with artists, like Underwood, that are down to Earth instead of up in the clouds.
"It's honest. It's true. It's down home. It's welcoming," said an enthusiastic Jones.
Big Ginger, watching a gathering of elated fans rush into the arena, added: "It's like a big plate of nice Southern food. It's warm. It's filling. It makes you feel good after you eat it and when you're done partying you just want to nap."
Nobody had had their fill just yet when Underwood rose up from mid-stage a second time, now in white and perched on a giant jukebox, sparks jetting out the side, as the crowd sang along to the hit "Cowboy Casanova".
Some, like Marilyne Gascon, were already losing their voices by the sixth song. "She's amazing!" she said between screams.
"She has a story to her music. It's like a truth. It's like she shares things that happen to her, her personal stories," said Julia Cameron, wearing a new Carrie Underwood tour shirt she'd just purchased. "I'm really excited to see her outfits!"
Cameron would have plenty to see. Over the course of the 22 song set consisting of new and past favourites, Underwood would go through multiple wardrobe changes. All strut and smiles, the singer moved across the multi-layered stage, an attraction in itself, performing to all sides of the arena and leaving audiences to wonder where she would pop out next.
Whether she was elevated above the crowd under a giant disco ball creating thousands of specks of light over the audience, weaving around the band while large white sheets blew around her, rotating 360 degrees to wail her hits like "Jesus, Take the Wheel", "Blown Away" and "Before He Cheats", or picking up her CarrieCam and filming the crowd singing along to "All-American Girl", Underwood would not be outdone by the flash and dazzle of pyro and lights. She owned this crowd.

"It's good to be back in Ottawa tonight!" she shouted. "We got a bit of a hometown crowd situation here."
For a little awhile, Ottawans could call Underwood, at last partially, a local. The singer, married to former Ottawa Senator Mike Fisher, built a dream house on an 11-acre lot just outside the city. Underwood would often be seen in the crowd cheering her husband on as he blazed up the ice. "Wishing u still lived on Spruce Ridge Rd. Carp!" one sign in the in the crowd read, showing no hard feelings for Fisher moving out to Nashville to strap on his skates for the Predators.
"One of the most incredible things that's happened in my life is I became a mother," Underwood said. "You think you got your life together, you think you know what's going on, and then God throw's you a big ol' curve ball and says here's something new. Here's something wonderful."
A touching video that played for the crowd during "What I Never Knew I Always Wanted" showed the couple hasn't forgotten their time in Ottawa. Displaying images of their wedding and one-year old son, the crowd erupted when a shot of little Isaiah Michael appeared with the infant clutching some Sens merch.
"I think you guys cheered louder for Mike than you did for me," the singer joked.
Continuously telling the crowd how thankful she was for her life and career, Underwood would slow things down a bit to pay tribute to one of her influences, performing a stunning rendition of Dolly Parton's "I Will Always Love You" before kicking things back into high gear for a cover of the Nitty Gritty Dirt Band's "Fishin' in the Dark" . She was joined by one of the show openers, Easton Corbin, who knew how to charm the crowd. He rose from the stage in Sens jersey. The number? Fischer's 12, of course!
After a two song encore, as she was slowly lowered back under the stage from where she rose two hours earlier, Underwood shouted: "You guys have always been so wonderful to me." She continued to wave until her hand, remaining for a few seconds for one last goodbye, was lowered out of sight, leaving a satisfied crowd eagerly awaiting her next "homecoming".
[wzslider height="600" transition="'slide'"]
Setlist:
Renegade Runaway
Last Name/Something Bad
Undo It
Good Girl
Church Bells
Cowboy Casanova
Heartbeat
Jesus Take the Wheel
Wasted
Blown Away
Two Black Cadillacs
Dirty Laundry
Choctaw County Affair
I Will Always Love you (Dolly Parton cover)
What I Never Knew I Always Wanted
Fishin' in the Dark (Nitty Gritty Dirt Band cover)
Clock Don't Stop
All-American Girl
Little Toy Guns
Before He Cheats
Encore:
Smoke Break
Something in the Water
Recommended Articles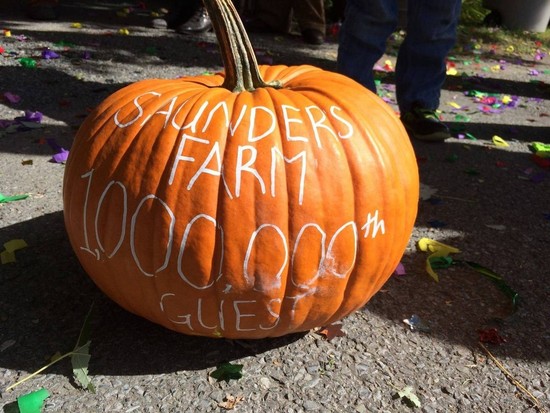 Photo courtesy of saundersfarm.com. That chill in the air is a spine-tingling reminder that Hallowee...
Read full story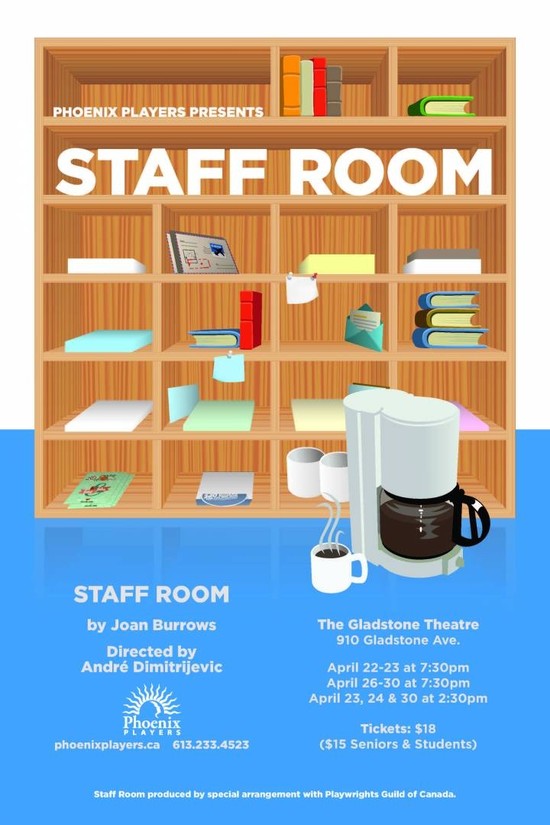 Founded in 2001 and now in their 14th season, the Phoenix Players are an unstoppable force in Ottawa...
Read full story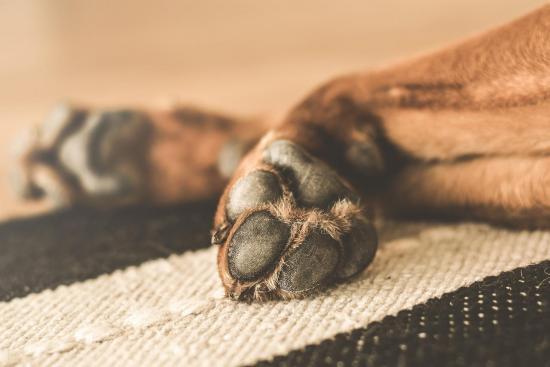 Each month, animal rescues in Ottawa host various events to raise funds to help animals in need. We've rounded up some of the many events happening around Ottawa where you can meet adoptable pets and the organization supporting them, peruse handmade goods, and donate to a good cause. Are we missing an event? Let us know in the comments below! This list will be updated throughout the month when new events are announced.
Read full story
Comments (0)
*Please take note that upon submitting your comment the team at OLM will need to verify it before it shows up below.