Food & Wine
Celebrate National Peanut Butter Lovers Month with these Mouth-Watering Dishes!
Celebrate National Peanut Butter Lovers Month with these Mouth-Watering Dishes!
If you love peanut butter, November is the month for you! This rich and yummy spread is such a beloved food, with over 65 million jars of it being consumed a year in North America alone, that this month is designated as "National Peanut Butter Lovers Month." There are so many different delicious dishes you can make incorporating peanut butter, so here are some of our recommendations!
Peanut Noodle Stir Fry
Peanut butter is so versatile and is really great in savoury dishes. This quick stir fry recipe is particularly good because it can be served either hot or cold, so it's great for leftovers or to bring to work or school for lunch. To make this yummy noodle dish, you'll first need 8 ounces of a noodle of your choice. For a more authentically Asian flavour and texture, we recommend soba or udon noodles, but this can also be substituted with a long Italian pasta such as spaghetti. You'll also need 4 stalks of chopped green onion, 2 tablespoons of sesame oil, 1 teaspoon of minced garlic, 1/3 cup of peanut butter, 1/4 cup of soy sauce, 1 teaspoon of white sugar, 1/4 of hot water and red pepper flakes to taste. Firstly, cook your noodles according to the package directions, drain, and set aside. Heat up oil in a skillet over medium heat and then add onions. When onions are translucent, add the ginger and mix for about a minute. Lastly, add the rest of the ingredients to the pan. Stir until the mixture is heated through and starts to thicken. Remove from heat, add your noodles and toss until fully coated. Serve with a side of broccoli, sugar snap peas or even grilled chicken breast and you have a quick and tasty weekday dinner!
Warm PB & J Dip
Peanut butter and jelly are a classic pairing. Instead of putting these two between bread, why not combine these ingredients into a deliciously warm and rich dip for the cool season? All you'll need for this recipe is one brick of cream cheese cut into cubes, 3/4 cup of peanut butter, 2 cups of whipped cream, 1 teaspoon of vanilla extract and 2 tablespoons of strawberry jam. Add the cream cheese to a pot over medium-low heat and stir until fully melted and creamy. Then add the peanut butter and whipped cream and stir until everything is heated through and well incorporated. Pour the mixture into a serving bowl and top with the jam, using a fork to swirl it over the surface of the dip. And that's it! Sky's the limit with this dip – you can serve it with vanilla wafer cookies, angel food cake or pound cake cut into cubes, or even fruit like bananas and strawberries!
Peanut Butter Banana Nice Cream
If you're watching your calories, or avoiding dairy, this milk and sugar-free peanut butter and banana ice cream is a must try! We call it "nice" cream, because it's pretty much guilt-free. All you'll need to make this frosty treat is 3 ripe bananas, 3 tablespoons of unsweetened peanut butter, 1/4 teaspoon of vanilla extract, a dash of cinnamon and 1/4 teaspoon of sea salt. Firstly, peel the bananas and cut into small chunks. Place on a tray and freeze for about an hour, until they're solid. Remove the bananas from the freezer and immediately put them into a blender. Blend until smooth and creamy. Add the peanut butter, salt, cinnamon and vanilla to the blender and pulse a few times until all ingredients are incorporated. You can either eat it right away, as a soft-serve type ice cream, or transfer it to a freezer-safe container, freeze it, and then spoon it out like hard ice cream. Both ways are delicious and you'll keep coming back for more!
Recommended Articles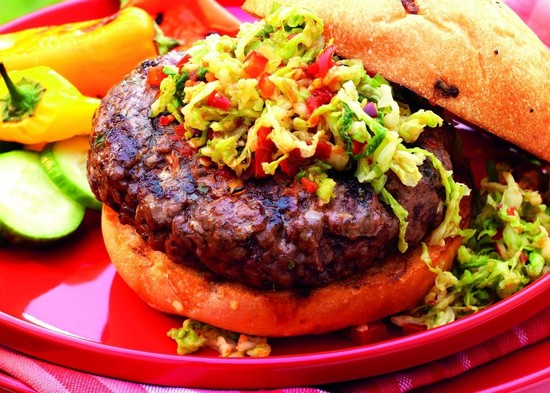 Now here's a unique twist for a burger-- why not take a classic Korean side-dish and make it the per...
Read full story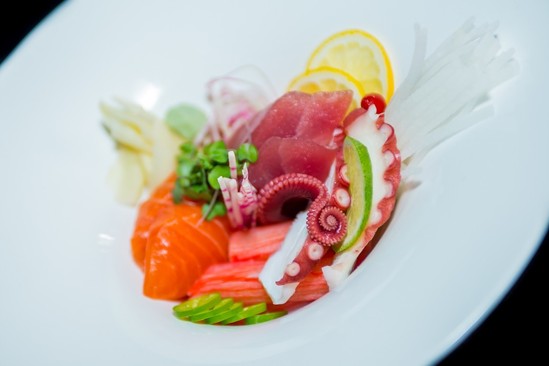 A dish by Tomo. Photo by Lakyn Marie Felix Photography.  We all know that Ottawans are attracted to...
Read full story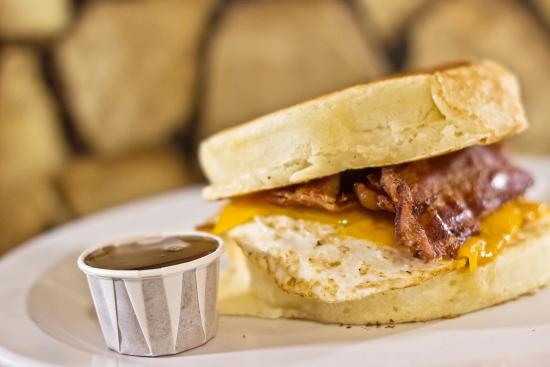 Comments (0)
*Please take note that upon submitting your comment the team at OLM will need to verify it before it shows up below.