Celebrating the Women of the Oscars
The glitz, the glamour, the gowns!
This time of year can only mean one thing–award season! Hollywood's biggest night is almost here, and OLM has a fun way to mix up your Oscar party!
This years Academy Award nominees for Best Actress in a Leading Role have all delivered outstanding performances. Why not celebrate these incredible women with a signature cocktail on Oscar night?
Pick one to represent your favourite performance, or make them all for your guests to choose from, its up to you!
Take a look at the nominees and make your prediction before the big night arrives!
Rosamund Pike
Gone Girl
Based on the hit novel of the same name, Pike portrays the role of Amy Dunne, a young wife who disappears from her quiet Missouri neighbourhood under suspicious circumstances. Pike's bone-chilling, jaw-dropping performance builds a multidimensional character that manages to be both likeable and terrifying.
Rosamund Pike: English Rose
Ingredients:
1.5 oz. Iceberg Vodka
3-4 oz. Fever Tree Premium Tonic Water or your favourite tonic water
1 oz. Rose's Lime Cordial
Grapefruit Zest
Lime Wedge
Rose Petals
Directions:
Pour Iceberg Vodka into a chilled martini glass with ice
Add Rose's Lime Cordial and Fever Tree Premium Tonic Water or your favourite tonic water
Stir gently, then garnish with grapefruit zest and lime wedge
Add rose petals around the bottom of the glass, for presentation
Marion Cotillard
Two Days, One Night
In Two Days, One Night, Cotillard is nominated for her performance of Sandra, a factory worker who has two days to convince her colleagues to forego their bonuses so that she can keep her job. Another stunning performance from this celebrated actress.
Marion Cotillard: The French Kiss
Ingredients:
2 oz. Iceberg Vodka
0.5 oz. Chambord
1 tbsp. Simple Syrup (equal parts boiled water and sugar)
2 tbsp. Cranberry Juice
3 Raspberries
Lime Wedge
Directions:
Muddle four raspberries in a cocktail shaker, then add ice, Iceberg Vodka, Chambord, simple syrup and cranberry juice
Shake well and strain into a rocks glass with ice
Garnish with raspberries and lime wedge
Reese Witherspoon
Wild
In one of the most anticipated films of the year, Witherspoon's performance in Wild does not disappoint. Her portrayal of Cheryl, a young woman determined to reclaim control of her life by undertaking a thousand-mile hike along the Pacific Crest Trail, is spectacularly emotional and deeply inspiring.
Reese Witherspoon: Southern Charm
Ingredients:
2 oz. Iceberg Vodka
2 oz. Apple Cider
0.5 oz. Simple Syrup (equal parts sugar and boiled water)
Apple Slice
Sugar
Cinnamon Powder
Cinnamon Stick
Directions:
Combine sugar and cinnamon powder in a separate dish
Dampen the edge of a chilled martini glass and rim with the sugar and cinnamon
Combine Iceberg Vodka, cider and simple syrup in a cocktail shaker filled with ice
Shake well, and strain into the martini glass
Garnish with an apple slice, a sprinkle of cinnamon and a cinnamon stick
Julianne Moore
Still Alice
As Alice Howland in Still Alice, Julianne Moore plays a college professor and mother of three grown children who receives a diasnosis of early-onset Alzheimer's disease. Moore's exquisite, tear-jerking performance in this role is devastatingly heart breaking.
Julianne Moore: The Seasoned Veteran
Ingredients:
1 oz. Iceberg Vodka
1/2 cup Spicy Tomato-Vegetable Juice (V-8)
2 dashes Worcestershire Sauce
1 dash Hot Sauce
Salt and Pepper (to taste)
1 stalk of Celery
1 stalk of Asparagus
Lemon Wedge
Directions:
Salt the rim of a short glass and fill a cocktail shaker with ice
Add Iceberg Vodka, spicy tomato vegetable juice, Worcestershire sauce, and hot sauce, salt and pepper to your preference and shake well
Strain into the glass and garnish with a celery stalk, asparagus stalk and wedge of lemon
Felicity Jones
The Theory of Everything
Felicity Jones is nominated for her portrayal of Jane, a young woman whose undying love for brilliant scientist Steven Hawking helps him to defy a prognosis of motor neuron disease. Jones's performance is touching and sweet and she faces the unthinkable challenges that life has brought her way.

Felicity Jones: The Evergreen
Ingredients:
8 oz. Iceberg Vodka
1 English Cucumber
1/2 cup Fresh Mint Leaves (loosely packed)
2 tsps. Granulated Sugar
2 tbsps. Fresh Lime Juice
2 oz. Orange Liqueur
Soda Water
4 Mint Leaves
Directions:
Cut 4 thin spears of the cucumber for garnish
Peel the remainder of the cucumber and quarter lengthwise
Scrape out seeds with a spoon and discard
Coarsely chop cucumber, then puree in a food processor until smooth and strain
Muddle fresh mint for 10 seconds in a cocktail shaker, then add sugar, lime juice and ice
Shake well; add cucumber juice, Iceberg Vodka, and orange liqueur
Shake again and strain into four glasses filled with ice; add soda water to fill glassses
Garnish with cucumber spears and additional mint leaves.
Who do you predict will take home the prize this year? Let us know!
Enjoy the show, Ottawa Lifers!
Click herefor more information about Iceberg Vodka.
Recommended Articles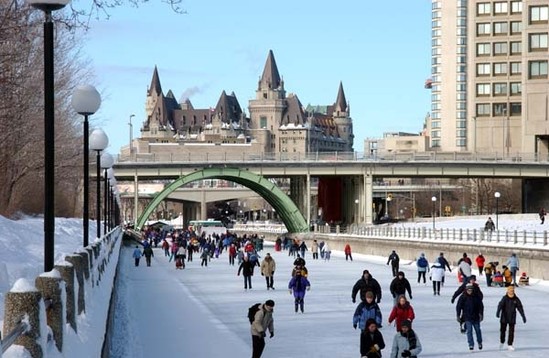 A winter highlight in the capital region since 1979, Winterlude offers adults and children alike the...
Read full story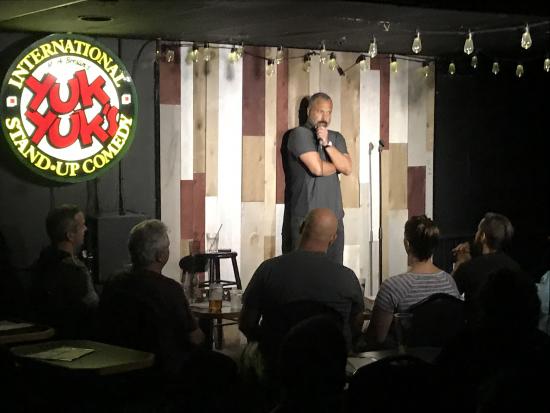 Ahmed Ahmed is a super talented comic with a very admirable acting resume.
Read full story
The Powerball lottery drawing on January 13, 2016, was described as "the biggest jackpot in the hist...
Read full story
Comments (0)
*Please take note that upon submitting your comment the team at OLM will need to verify it before it shows up below.