Changing the Game with Fowles Wine
Winemaker Matt Fowles traveled from the Strathbogie Ranges in Australia to OLM's quaint headquarters on April 9 to offer a sample of his game-changing wine. Fowles has created a series of wines that complement wild game meat -- the first of its kind to hit the market.
Named by James Halliday as one of the best wineries of the Strathbogie Ranges in 2012, Fowles winery stretches over 360 acres across two vineyards, Upton Run and Billi's. Fowles hails from Victoria, Australia, which is on the southern end of the continent. Victoria is one of the cooler, wetter regions of Australia and Fowles claims that the climate, in combination with the rocky condition of the soil, allow the vines to put all of their energy into producing a fruit with intense colour and flavour.
OLM had the opportunity to sample four wines – Are You Game? 2012 Chardonnay, Are You Game? 2012 Shiraz, Ladies Who Shoot Their Lunch 2010 Shiraz, and Stone Dwellers 2009 Cabernet Sauvignon. The bottle labels for Are You Game? and Ladies Who Shoot Their Lunch boasted funky images with pops of colour, while the Stone Dwellers label was a simplistic topographic map of the region. All labels were designed by Fowles' wife.
First we tasted the Chardonnay, the first of three food wines. It had a pleasant buttery taste on the palate and hints of oak. Next came the 2012 Shiraz, deep cherry red in colour with hints of black pepper and cinnamon on the nose – great to pair with venison or other red meat. We were also delighted by the Cabernet Sauvignon, a regional wine, which contrasted the food ones. Stone Dwellers was the first line launched in Ontario, which led to the success of the subsequent releases, Ladies Who Shoot Their Lunch and Are You Game, which flew off the shelves of the LCBO.
Though we got to try the Ladies Who Shoot Their Lunch 2010 Shiraz, it was the Ladies Who Shoot Their Lunch 2008 Shiraz that took the trophy for the Best Shiraz in Australia at the 2010 VISY Great Australian Shiraz Challenge. Fowles recalled the genuine surprise he felt when they announced his name as the winner.
Owner of the largest millennial-run winery, Fowles says he thinks differently than traditional winemakers. He approaches winemaking with a Dual Winemaking Philosophy – his food wines are made with a "hands-on" method and his regional wines are made with a "hands-off" method.
Fowles explained that since wild game forages for its own food, its diet differs greatly from that of mainstream meat. The result, he says, is that game meat is leaner and more textually challenging to the palate. Therefore, he crafts his food wines to finely complement these flavours, not overpower them.
His regional wines are made in the vineyard, lightly handled by winemakers. He prefers to let the fruits of the land showcase the flavour through the wine.
In addition to his dual winemaking philosophy, Fowles has a philosophy about his food: he wants to know where it comes from, so he hunts it himself. Needless to say, he remains respectable of other lifestyles, and only hunts what he needs to. He is also an advocate of sustainable foods, so he tends homegrown vegetables in his Strathbogie Ranges garden. If he doesn't grow it, he sources it from gardens across the region.
Ladies Who Shoot Their Lunch, Are You Game? and Stone Dwellers are all available at the LCBO. For more information on Fowles Wine, visit https://www.fowleswine.com/
Recommended Articles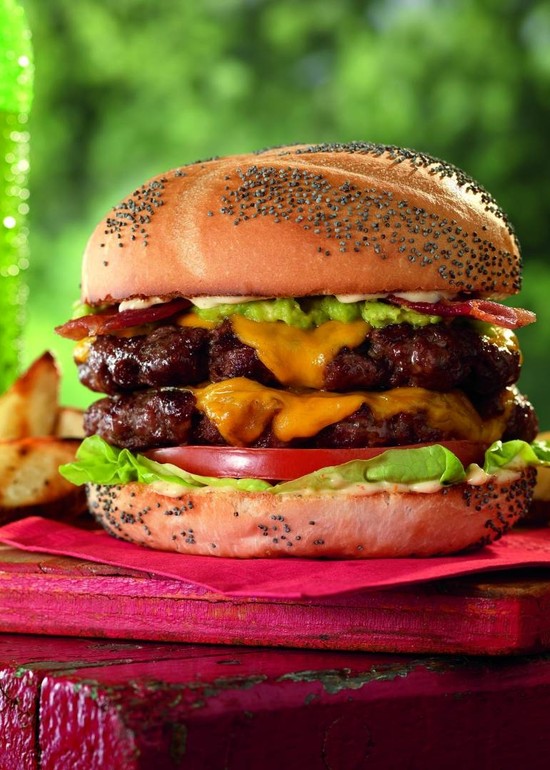 Spice up this week with something extreme. No more boring, mundane, mustard-and-ketchup-only kind of...
Read full story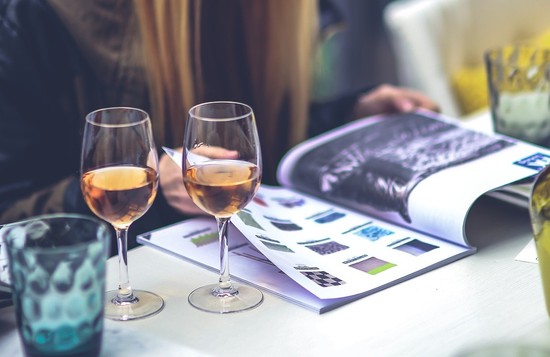 Why not stock up on Rosé wines for the August long weekend? What better way to celebrate summer in...
Read full story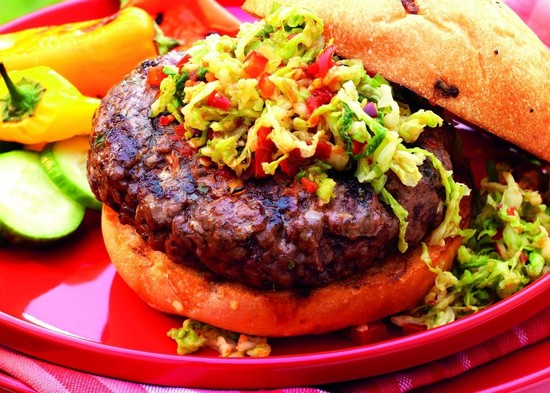 Now here's a unique twist for a burger-- why not take a classic Korean side-dish and make it the per...
Read full story
Comments (0)
*Please take note that upon submitting your comment the team at OLM will need to verify it before it shows up below.