Chick-start Our Hearts!
Photos by Renée Boucher Doiron
---
A chorus of boos rains over Natalie Maines. She takes one step back, looks over the vocal Ottawa crowd, and smiles wide. This is just music to her ears.
Her band mates Emily Robison and Martie Maguire stand beside Maines grinning. They've been here before and are no strangers to the disdainful jeers aimed directly at their often outspoken singer. However, unlike the backlash the band experienced in 2003 when expressing disapproval over their President –one that included radio bans on their music, boycotts, and even death threats–, this time the Dixie Chicks aren't apologizing for anything.
"So, how are you guys feeling about Donald Trump?" said Maines, opening up the floodgates for the near-capacity crowd to emphatically express their scorn southward to whatever golf course the President was probably currently strutting down.
It only took seven songs for her to drop the expected T-bomb but for a band that's come a long way "since the top of the world came crashing down", their disgust in their current leadership didn't need to be vocalized; it was implied, embodied by three strong women still standing tall in these strange, uncertain times.
Maines would dedicate the Thundercalp Newman protest song "Something in the Air" to Trump, singing loudly:
"Call out the instigators
because there's something in the air
We've got to get together sooner or later
because the revolutions here
and you know it's right!"
That was all that needed be said on the subject as, after that shoe dropped, the politics turned to party allowing this stop inside the Canadian Tire Centre on the DCX MMXVI World Tour to kick into full swing.
Given the twists and turns for the group, it shouldn't be surprising that the crowd filling the arena seats were predominately made up of women. The welcomed offshoot of the group's foray into political commentary led to them transcending their country music superstar status into a whole new fanbase that adores them just as much for their gutsiness.
"They just make me feel alive and powerful," says fan Jennifer Barnhart before the show, speaking on how the band became a strong message for female empowerment long before Trump was handed over the keys to the White House. "They've raised a lot of awareness and given us women a voice."
Nearby, Margaret Gaudatte stands alongside her daughter Brianna. As a parent, she says, she was proud to share the music with her child but, also, the trio's strong stance to speak up for yourself and be who you are.
"There's just so badass," quips, Laura Rabie, another fan in line affected just as much by the Chicks empowering attitude as she is the songs. "They say want to say. They do what they want to do. They represent us females and they've been singing awesome music for years."
That awesome music began inside with…Prince. Though it was an urging this crowd wouldn't need, the late pop icon's "Let's Go Crazy" played as the stage lights shot up like white lightsabers and the Chicks stepped out in familiar silhouette to begin the show with their 2006 song for dreamers: "The Long Way Around".
Of course, this could have also referenced the distance it took the trio to get to Ottawa having just wrapped up a 6 city, 8 show tour of Australia and New Zealand less than a week ago.
"I'll just tell you right from the get go that if we have any mistakes tonight we blame it on Australia and jetlag," Maines told the crowd.
It was a homecoming for four members of their touring band that included. The four Canucks on stage were probably happy they returned to sun instead of snow with Maines joking that she'd move to Ottawa herself only when the water on the Canal didn't freeze.
The set was decorated in blacks and whites and featured a giant screen that could have very well stole the show away from a lesser act. The images crafted on it were stunning videos most fans would be happy to see on a Blu-ray release.
For "Lubbock or Leave It" a film played behind the band of the Chicks hammering out the song on top a flatbed truck and a couple of cars while rolling down a stormy highway filled with churches. "Truth No. 2" featured the band in motion art pieces that resembled Dixie Rorschach tests.
When playing "Easy Silence" a lyric video showed stunning vistas you felt you could just walk into. It then shifted from the naturalistic to the Noir'esq cityscape of New York for "Some Days You Gotta Dance".
Most thrilling was a clip of the trio racing through a post-apocalyptic landscape in beat up cars clenching
bats and bottles and sporting radical eye makeup. It was a Dixie Chick Fury Road!
After "Goodbye Earl" got the pop of the night (until the encore), the stage was reset into a more acoustic setting. The women then returned having reversed their wardrobe and instrument patterns.
"This is the first tour where we're doing a costume change. Before we were in white and black and now we're in black and white," said Maines before beginning the stripped down portion of the set that included a double shot hoedown in O-town with "White Trash Wedding" and a bluegrass instrumental that managed to work in a little White Stripes. This portion also featured the always touching Bruce Robinson singalong "Travelin' Solider".
That was the familiar cover. The Chicks breaking into Beyoncé's "Daddy Lessons", however, was an unlikely but glorious pairing, still riding the wave of their CMA Awards performance together last year. The trios tender rendition of Fleetwood Mac's "Landslide" returned the show to more charted territory before a ride on the "Sin Wagon" closed off the main set.
The Chicks weren't done yet and they certainly were "Not Ready to Make Nice". Beginning the encore with the track they wrote to sum up their most tumultuous time together it was clear the song still has a bitter and powerful bite. Maines, however, was not content to end the show on that note despite it clearly being the most wished for tune of the night.
"There's too much anger going on in the world right now so we want to leave you on a positive note," she said before bringing up some local fans to dance as the band broke into a cover of Ben Harper's "Better Way".
One of the lucky few, Matthew Armor, was surprised he was noticed by Maines from where he stood in the crowd but he didn't think twice when the singer motioned for him to join them.
"I was on cloud nine," Armor told Ottawa Life afterwards. "This week was a pretty stressful one for me and when I bought my ticket I just said I was going to have the time of my life. Never did I think I'd be on stage with the Dixie Chicks."
SETLIST:
The Long Way Around
Lubbock or Leave It
Truth No. 2 (Patty Griffin cover)
Easy Silence
Some Days You Gotta Dance
Long Time Gone
Something in the Air (Thunderclap Newman cover)
Top of the World (Patty Griffin cover)
Goodbye Earl
Travelin' Soldier (Bruce Robison cover)
Don't Let Me Die in Florida (Patty Griffin cover)
Daddy Lessons (Beyoncé cover)
White Trash Wedding
Bluegrass Instrumental
Ready to Run
Mississippi (Bob Dylan cover)
Landslide (Fleetwood Mac cover)
Cowboy Take Me Away
Wide Open Spaces
Sin Wagon
ENCORE:
Not Ready to Make Nice
Better Way (Ben Harper cover)
Recommended Articles
The Canadian Film Institute, in collaboration with the Group of Latin American Ambassadors, presen...
Read full story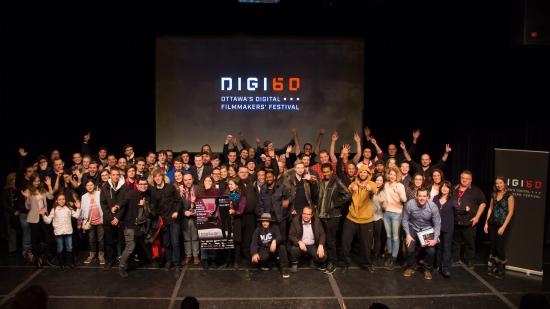 The Digi 60 Festival takes place this weekend as it enters its 15th season We sat down with Emily Ramsay, the Co-Executive Director of the festival.
Read full story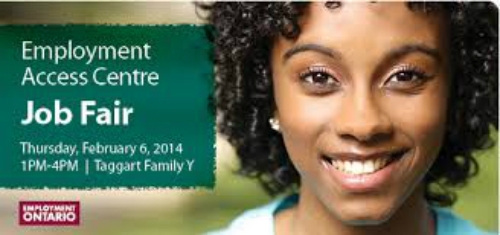 The YMCA-YWCA of the National Capital Region is inviting all local job seekers and anyone consideri...
Read full story
Comments (0)
*Please take note that upon submitting your comment the team at OLM will need to verify it before it shows up below.