Politics
Chinese Ambassador Cong on the question of humanitarian release of the 'Two Michaels', Taiwan, Hong-Kong, and Cooperation
Chinese Ambassador Cong on the question of humanitarian release of the 'Two Michaels', Taiwan, Hong-Kong, and Cooperation
In an exclusive interview with Ottawa Life Magazine last week, Ambassador Cong Peiwu was asked if he could update Canadians on the treatment and condition of Michael Kovrig and Michael Spavor. China arrested Kovrig, a former diplomat, and fellow Canadian Michael Spavor (the two Michaels) in December 2018, soon after Canadian police detained Meng Wanzhou, the chief financial officer of Chinese tech company Huawei, on a U.S. warrant. The Chinese government maintains their detentions are not linked to the arrest of Meng, who remains under house arrest in Vancouver as she fights extradition to the United States. Both Michaels have been held in China for more than two years on espionage charges, and their trials concluded in March with both verdicts to be announced at a future unspecified date.
Prior to the trials, U.S. President Joe Biden pledged to work with Canada to secure their release. "Human beings are not bartering chips," he said. Chinese Foreign Ministry spokesman Zhao Lijian, pushed back on Biden's remarks, saying China's courts were handling the cases "independently and in accordance with the law, while fully protecting the legal rights of the persons involved." In official talks between senior American and Chinese officials on March 19th, in Anchorage Alaska, just days before the trials were to begin, the question of the two Michaels was raised again.
After the trials in March, Foreign Affairs Minister Marc Garneau said securing the release of Kovrig and Spavor was his top priority. "We are deeply troubled by the total lack of transparency surrounding these hearings and we continue to work towards an immediate end to their arbitrary detention," Garneau said. However, it is unclear what, if anything, the Trudeau government has done since then to secure their release.
Michael Kovrig's wife Vina Nadjibulla, Kovrig's told CBC that she wants public comments that are supportive of the two Michaels from Prime Minister Trudeau and others to be translated into actions that secure their release as soon as possible. "Solidarity and support and words are good, and we must continue to say those things," Nadjibulla told CBC host Rosemary Barton in an interview after the trials. "But what really will make a difference for Michael [Kovrig] and for Michael Spavor now are actions and concerted diplomatic effort on the part of all three governments to find a path forward."
China's Ambassador to Canada, Cong Peiwu Cong told Ottawa Life Magazine Publisher and Managing Editor Dan Donovan in a wide-ranging interview last week that "there is a clear and consistent rule of law in China where Kovrig and Spavor were tried and prosecuted". When asked about their current condition and situation Cong said that, "they are treated well, and their lawful rights maintained. There is no mistreatment (of the two Michaels ), I can assure you".
When asked about the two different judicial systems between the West and China and if there was a possibility of the Chinese government—under their rule of law system—to release the two Michaels on humanitarian grounds, or if the Canadian government or Prime Minister Trudeau had requested their release on humanitarian grounds since their prosecution, Ambassador Cong replied that "the Chinese judicial process has been independent and that the two sides have communication in regard to relevant cases".
When asked what he thought might be done to get the Canada-China relationship back on track, Cong said that he "cannot imagine practical cooperation can take place without political cooperation". He said "the arrest of Meng Wanzhou was a political issue. The United States asked other countries to detain Meng, but only Canada acted. Meng has committed no crime in Canada," said Cong. He added that Canada "must make this right and make sure Meng is released."
Cong was referring to the often-mentioned Chinese claim that the Meng arrest by Canada occurred because Canada was pressured into detaining her at the behest of the former Trump administration and in doing so, succumbed to U.S. pressure as part of former President Trump's trade war against China. Essentially the argument is that Canada was used as a pawn in the incident.
Ambassador Cong says that Meng must first be released and "beyond that, we must have mutual respect and equal treatment." Cong added that, "It is important that we respect each other's political and social system of government. China respects Canada's way of doing things and Canada should do the same and not interfere with China", said Cong, adding, "yet the Canadian Parliament interferes in China's government affairs. The Communist Party of China is a choice made by people of China and is part of our history," said Cong.
He added that, "In Canada there are human rights issues, issues with Indigenous people and safe drinking water and issues about more Indigenous people in prisons—you should focus on addressing your issues here first and not interfere in internal China's affairs."
Ambassador Cong said that "more people-to-people exchanges are good and that ordinary people here in Canada are friendly."
He said that China and the West have two different political systems and that "a cold war mentality by some strains the current relationship."
Cong specifically cited a recent op-ed published in February 2021 titled, 'The Indo-Pacific Strategy Is a Recipe for Disaster'. Written by Lyle J. Goldstein, a research professor in the U.S. Naval War College in Newport, Rhode Island and a founder of the China Maritime Studies Institute, the article caused quite a stir in both the West and Asia. The Indo-Pacific strategy is a 1992 American strategy that said that after the Cold War steps should be to take to ensure that no rival superpower be allowed to emerge and that the United States should maintain the continuity of the so-called 'unipolar moment'. Even at that time, the idea of the United States as the world's sole superpower was controversial. In 2018, a similar sweeping strategy titled The U.S. Strategic Framework for the Indo-Pacific was produced as part of Trump administration. (It was declassified in January 2021 before Trump left office).The policy echoed the 1992 strategy and was seemingly aggressive towards China. Its treatment of Taiwan was particularly troubling because it ignored Chinese claims over Taiwan—something acknowledged by American presidents going back to Franklin Delano Roosevelt. Discarding the 'strategic ambiguity' over Taiwan as had been the previous policy for decades was seen as an aggressive and reckless move by the Trump administration and put Washington and Beijing on a direct collision course.
The Biden administration quickly distanced itself from the strategy upon taking office and began a new review of U.S. defense policy toward China and the broader region.
Ambassador Cong said that "old fashioned cold wars are not helpful".On matters related to international law of the sea and sovereignty, Congwas asked about the Chinese building of artificial islands in the South China Sea and concerns expressed about this by other countries (including the U.S.A. and Malaysia). Cong said that "the Naval strategy of China is self-defense. Others send their naval fleets to remote areas outside the country's region. China's navy is for self defence." Cong added that "there have been over 4000 aerial sorties flown over to the South China Sea by the United States and that is worrisome. Cong stressed that Taiwan is part of China and will never allow Taiwan to not be part of China. Cong stressed that in the South China Sea the U.S. uses freedom of navigation to gang up with other countries. Cong was asked if China respects Canada's boundary claims to our Arctic (which many countries including the United States and Denmark are questioning). Cong said, "we respect your sovereignty and hope you can resolve disputes in a peaceful way through dialogue."
Cong said student exchanges and those between government personnel and think-tanks are good to have constructive dialogue. Cong also encouraged the press and media from Canada to visit China and see it for themselves.
When asked if he had any comments or observations for the 300,000 Canadians living in Hong Kong, Ambassador Cong said that for those in Hong Kong who hold Canadian passports "the city has come back to normalcy" and "Hong Kong is back to the rule of law and 1-country-2-systems principle".
When asked about the free vote in parliament claiming China was committing a genocide in Xinjiang, Cong replied, "There are many lies and rumours Xinjiang, the Uighur population has increased, and the numbers of mosques have increased." Cong said that "envoys from over 20 countries have been to Xinjian, they have positive comments, China is fighting terrorism in Xinjiang'. Cong said the western media reporting of a genocide in Xinjiang is a lie and "the claim that there are concentration camps in Xinjiang is an insult to those who were in real concentration camps." He said that there are a small number of people who are anti-China trying to make political gains.
Cong said the best way to move forward in relations is to "abolish the cold war mentality and pursue a non-confrontation relationship."
In concluding, Cong said that for the Canada-China relations, "more dialogue is better than confrontation—more strategic dialogue, we encourage dialogue." He also encouraged more 2-way visits between Chinese and Canadians in a post Covid world as "more people will go to China to see it for themselves and this will bring a more objective and rational view."
Recommended Articles
China's increasingly prosperous citizens operate within a large economy and political stability which has enabled Beijing to have a greater influence in global affairs.
Read full story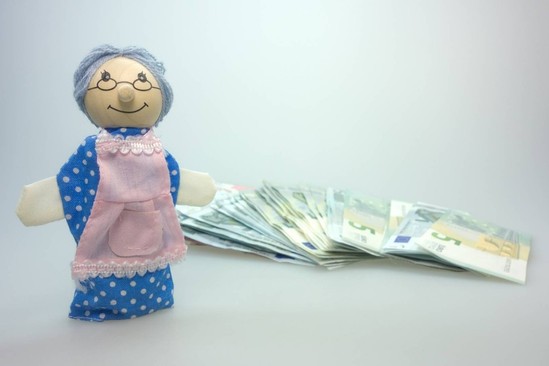 Children's Health More About Good Social Policy than Medicine Alone. More of Canada's children...
Read full story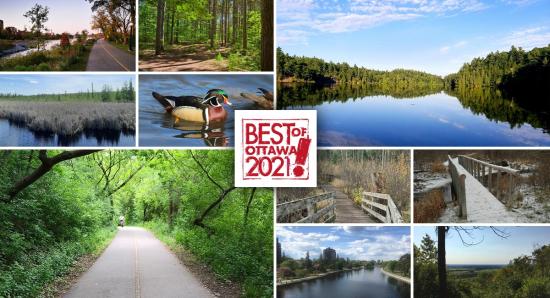 After over 20-years writing about life in Ottawa, we think we have a pretty good idea of the best of what this city has to offer. Check, share and discuss #OLMBest every week!
Read full story
Comments (0)
*Please take note that upon submitting your comment the team at OLM will need to verify it before it shows up below.