Travel
Most Charming Christmas Markets in the World
Most Charming Christmas Markets in the World
Christmas is one of those holidays capable of bringing families together to cherish who and what they love. This holiday is known throughout the world and is celebrated in various ways within each culture. Many countries share their appreciation for the special day through Christmas festivals. Each one is unique! We bring you a list of some of the biggest Christmas festivals around the world.
Winter Wonderland - London, England
As Christmas season arrives, a theme park in London known as the Hyde Park turns into a giant winter festival! This merry attraction will definitely make your Christmas spirit come to life with traditional winter activities such as ice skating, ice sculpture workshops and a ton of Christmas food! There's even a bar with chairs, tables and glasses all made out of ice!
If you want to have some family fun, you can bring your kids to Santa Land. There's an ice slide, an ice trike trail and even the chance to meet Santa Claus! In need of even more excitement? Come watch the many shows the festival has to offer! The Berserk Circus has mad-blowing stunts with gravity defying aerialists and motorcyclists zooming inside a steel sphere. If you're looking for a more mystifying experience, visit the Zippos Circus with Cirque du Soleil-like acts. Looking for a good laugh? You can also visit the festival's Comedy Club.
The Hyde Park sure has nothing to hide when it comes to showing off its Christmas magic!
Advent in Zagreb - Zagreb, Croatia
The Christmas Market in Zagreb has been voted the Best Christmas Market in Europe by users of travel portal European Best Destinations for the third year in a row. As you enter the market, you can find a giant tree surrounded by beautiful shops and attractions lit by Christmas lights. If that doesn't liven up the Christmas spirit enough, there's music to warm the visitors' hearts! Discover more about Croatia's culture all while visiting the numerous attractions and shops! With so many places to visit, an easy way to get around the market is by using the Zagreb Be There app that will help you check-in to many locations. Don't miss the Ice Park on King Tomislav Square or the Christmas Story in ?azma! If you want to have a colorful and enlightening Christmas, Croatia is the place to be!
Christmas Market – Frankfurt, Germany
Visit one of Germany's biggest Christmas markets. You'll be surrounded by huts shining bright with all their Christmas lights and decorations. If you're looking to satisfy your appetite, there are many traditional meals like the currywurst, a sausage drenched in curry sauce and powder and the kartoffelpuffer, a fried potato pancake dipped in an apple, herb or garlic sauce to try. The main market is less than a mile from the main train station, making it convenient for travellers to arrive at the market. Learning about Germany's culture certainly won't be a challenge! Shops selling traditional wooden toys and Stollen really give the market an authentic atmosphere. It's a great experience for families who gather for some Christmas season fun! There's even a big carousel for kids to enjoy in Römerberg Platz and huge tree surrounded by the market's joyful presence. If you aren't leaving the market with a ton of souvenirs, it's with a wonderful Christmas feel to cherish for days to come.
Budapest Christmas Fair, Hungary
From Christmas markets and concerts to streetcar rides and pool parties, the Budapest Christmas Fair has a large variety of activities this winter season. If you're into the more traditional Christmas experience, come see the Budapest Nutcracker Ballet! The Christmas Chamber Concert will bring out the best in Christmas Carols. You may also watch the Hungarian folk dance shows and watch as the country's traditions are revealed. The city has a unique architecture and is beautiful to roam through during the day. The World Heritage sights of Buda Castle give the city its true authenticity and can be visited via guided tours. To get a great winter view of Budapest, a popular sight to visit is the city's looking tower, Fisherman's Bastion. But if you really want to get an inner view of the city, take a ride in a Streetcar covered in Christmas lights that will give you a close-up look at the decorated buildings and streets. Finally, if an out of the ordinary Christmas experience is what seek, join the pool party in Lukacs thermal bath! There are plenty of heated pools that you can take a dip in and relax after an exciting day at the Budapest Christmas Market.
Vienna Christmas Market, Austria
Greeted by a tall arched gateway decorated with candles, visitors enter the majestic Viennese Dream Christmas Market. Purple glows on the skating rinks' surfaces and yellow shines bright on the tall buildings peering over the festival. The traditional Christmas market has 150 vendor booths from which you can buy a variety of crafts such as tree ornaments, warm drinks, tasty treats and handicrafts. With the smell of chocolate and chestnut filling the air, there's an abundance of food stalls selling a diversity of traditional pastries like lebkuchen, a sweet cake that consists of honey and hazelnuts! For those who share a love for icy sports, there are two big skating rinks and paths to skate on and explore! Don't forget the big carousel located in the middle of the market! At the Christkindl Stage, there are choirs and music of all sorts to bring more festivity to the market! Viennese Dream Christmas market is one of many in Vienna. Others such as the Old Viennese Christmas Market on Freyung which dates back from 1772 and is one of Vienna's more traditional Christmas Markets. With all the great activities in the Vienna Christmas markets, one thing is for sure, none of them will be missed!
Around the world invite tourists and newcomers to participate in their Christmas Markets so that they can get an authentic taste of what their cultures are like and the way they celebrate Christmas. Christmas is meant for gathering the ones we love and is a holiday of acceptance where everyone around us makes us feel like we're a part of a big family. Thanks to Christmas Markets, many are able to spend time with their friends and family and with them, share all their joy to the world.
Recommended Articles
Toronto, Victoria, Paris, New York City...And now Ottawa! Our nation's capital is following suit to these other highly-populated, culture-infused city centers in launching our very own Christmas Market!
Read full story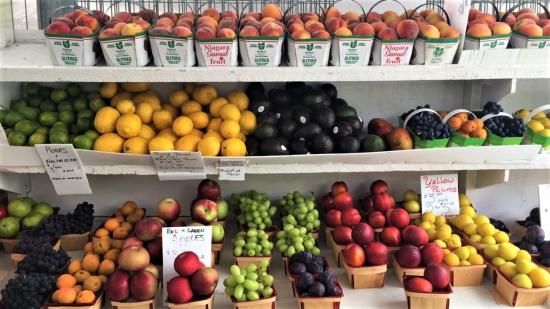 With 20-years writing about Ottawa life we think we have a pretty good idea of the best of what this city has to offer. In this new weekly summer series we'll share it with you. From our top picks of hotels, live music venues, local brews, bands and more, check, share and discuss #OLMBest every week!
Read full story
Comments (0)
*Please take note that upon submitting your comment the team at OLM will need to verify it before it shows up below.