Cirque du Soleil shines bright
Photo credit: Lucas Saporiti
---
You might want to label Cirque du Soleil as 'extraordinary,' but the reality is, that hardly does the magnificent organization justice.
To be honest, I always wondered how a circus-type experience could take the world by storm . . . but Cirque certainly has.
More than 155 million spectators have attended a Cirque show since its founding in 1984.
Currently, there are 21 shows in the repertoire, 19 of which will be on display somewhere around the world in 2018; representing more than 50 nationalities and 25 different languages.
Not bad for a band of colourful characters who roamed the quaint streets of Baie Saint-Paul, Que., striding on stilts, juggling, dancing, breathing fire and playing music in the early 1980s.
After spending a day with the Cirque du Soleil production team for the show Corteo, which is coming to Ottawa at the end of June, I now know why they have grown into a worldwide sensation.
Everything about Cirque is professional and their attention to detail is impeccable.
For starters, as you might expect, there are breathtaking costumes. Many of the spectacular costumes have hand-crafted Swarovski crystals sewn in "because they give the best sparkle."
The music composed for Corteo and the sets create a dreamy, fantastical environment that immediately transports you into their world.
When the performers (athletes really, in fact some are former Olympians) take the stage the magic begins.
There are beautiful, strong bodies contorting around contraptions, climbing 50-foot ladders, in and out of hula-hoops and jumping on trampolines.
The acrobatics are jaw-dropping.
For the show's two hours you hold your breath, completely absorbed in every move.
The story-line of Corteo follows Mauro the clown who stages his funeral (Corteo means cortege, a funeral procession, in Italian).
His friends arrive, pay homage and - in the process – the audience gets to re-live scenes from his life.
Mauro's funeral takes place in a circus environment and instead of mourning, it is a true celebration.
The Corteo cast is made up of 15 nationalities. Actors come from Belarus, Belgium, Brazil, Canada, Finland, France, Hungary, Italy, Japan, Kazakhstan, Romania, Russia, the UK, Ukraine and the United States.
Each component of the show requires months of time and energy to create. Choreography and training (and more training!) go into every segment.
On top of that, the production crew and performers live and travel together and make it work as a family.
Overall, the polished show you end up seeing has taken months to achieve, so enjoy every second.
And you will.
---
The show will visit Ottawa between June 27-July 1, 2018 at the Canadian Tire Centre
Recommended Articles
"Finally we have a home for the arts that is worthy of the artistic talent in the city," beams OAG Director and CEO, Alexandra Badzak as brightly as the new John Ruddy Cube lighting up the Ottawa skyline.
Read full story
In all, 25,000 wine fans took over the Vancouver Convention Centre where 43,000 bottles were opened, and 82,000 wine glasses were used during the event.
Read full story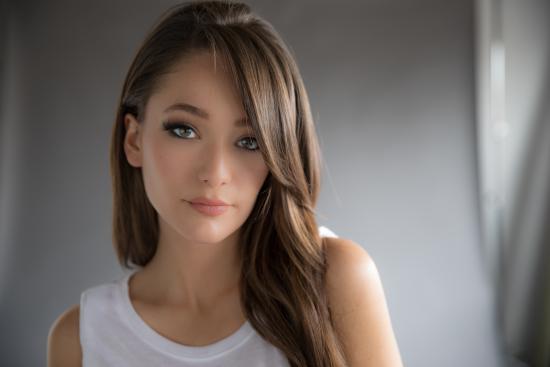 The Orleans-raised starlet is ready to wow her hometown crowd and maybe bring an even bigger hoedown to O-town in the future.
Read full story
Comments (0)
*Please take note that upon submitting your comment the team at OLM will need to verify it before it shows up below.