Arts & Events
Cocktails and Conversations: The "do's and don'ts" of work-related cocktail parties
Cocktails and Conversations: The "do's and don'ts" of work-related cocktail parties
On September 27 at the Novotel Hotel, Praveeni Perera, chief executive officer of Professional Edge Consulting, hosted a workshop about networking. Praveeni Perera was with her partners Louise Jackson and Priyan Perera, but she was the one running the show. The event was called Cocktails and Conversations. Praveeni began a presentation about the "do's and don'ts" of work-related cocktail parties. She referenced a very interesting article written by Brian Uzzi and Shannan Dunlap titled How to Build Your Network.
The first topic was why and how to form a network, which was then further dissected into the principles of networking and the different types of connectors. One of Praveeni's central points was the importance of organizing your networks. She suggested prospective networkers remember to always find somewhere to write down the name of new contacts, how you met, who introduced you, what their designation is, and if provided, the contact's email address or phone number. This is very useful information, especially when you go to connect your "networking web." After you meet someone new, it is always important to form a connection, whether by exchanging business cards or adding them on LinkedIn. Praveeni has a very strong opinion against adding people from your business/work life on Facebook.
The next big topic of the presentation was cocktail etiquette. I was unaware of the stress put on appearance at after-work cocktail parties, but apparently it is very important. I thanked my lucky stars I had opted to wear all black and nothing too flashy. Praveeni had slides with little black dresses and suits to demonstrate good cocktail wear. She had a very helpful segment on going straight from the office to a cocktail party and how to jazz up what you are wearing. She recommended ladies put on a little makeup, jewelry, perhaps change their shoes and definitely change their bag to a smaller classier bag like a clutch or purse. She did not have as many tips for a quick change for men but Praveeni did recommend that they touch up their hair, wear a suit and maybe add cuff links for a classier look.
Praveeni then moved on to address the seemingly simple task of giving and receiving handshakes, which I came to realize bore much more social weight that I had previously believed. The force you apply to a handshake should be the same force you would use to open your fridge – no bone crushing or limp fish handshakes. Ladies have the right to refuse, and not be considered rude, and clasping the top of the other person's hand can make the handshake too touchy and very awkward – even uncomfortable.
After discussing the etiquette of dress and greetings, we moved on to the cocktail segment, which after learning I had been going about networking all wrong for the better part of 22 years, I was more than ready for. After Praveeni finished up her presentation, Louise Jackson took over and gave a very impressive display of how to hold different kinds of glasses, from the familiar red wine glass to the more eclectic brandy snuffer. She showed us how to hold a glass, plate, napkin and fork in our left hand, making it look effortless balancing four items in one hand, but when I was applying my newly acquired skills, I was more of a walking hazard than an elegant cocktail partier!
Throughout the evening, an air of confidence and ease permeated the presentation, leaving me certain that I still have much to learn when it comes to networking and the subtleties of social graces. One thing I can be sure of after Cocktails and Conversations is that when it comes to Professional Edge Consulting, the old cliché – those who can't do, teach – certainly does not apply. For now, I will be in the kitchen, practicing opening my fridge with a firm but not clasping grasp and will begin carrying a clutch with me wherever I go.
Recommended Articles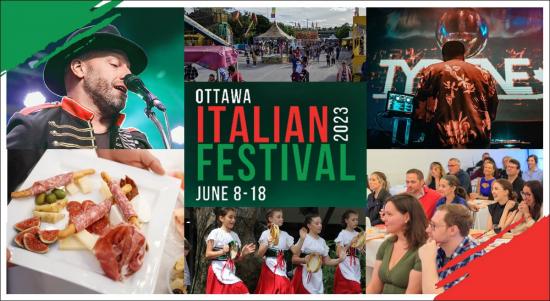 The 49th annual Italian Week Ottawa invites everyone who is Italian and all those who wish they were to join the festivities!
Read full story
The United Way Community Builder of the Year Awards shines a well-deserved spotlight on some of those who leave such an important mark on this city. At last night's Gala ceremony inside the Shaw Centre, seven new recipients were honoured for continuously taking strides to build a stronger, healthier and safer Ottawa.
Read full story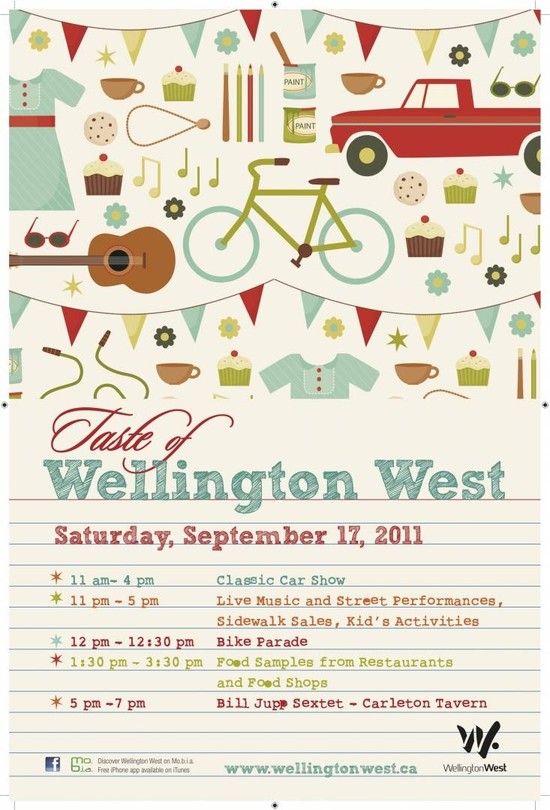 The 5th Annual Taste of Wellington West (which includes Hintonburg, Parkdale Market and Wellington V...
Read full story
Comments (0)
*Please take note that upon submitting your comment the team at OLM will need to verify it before it shows up below.