Business
Collab Space: How Community Builds Success
Collab Space: How Community Builds Success
Photos by Andre Gagne
---
Emile Salem and Blair Kilrea had a dream. The two serial entrepreneurs saw a place where artists, musicians and small business owners would come together, support one another and exchange ideas with a unified goal in mind: together they could overcome any business challenge that may hurl towards them down the road to success. Collab Space is the realization of that dream.
"At a very young age I had the entrepreneurial spirit. I started my first business when I was 4 years old as a subcontractor to my brother's paper route. I was paid 10 cents & a bag of chips every Friday and I felt like a big shot," says Salem, looking back on what would kick start many years of drive and vision.
Over the next 40 years Salem turned revenue streams and profit development into an art form, founding 44 companies and developing a cross section of successful business platforms and sales strategies for numerous business leaders. His Collab Space partner Kilrea used his background in technology to create unique spaces for businesses to connect and network. With a charismatic approach to business and a passion to help the entrepreneurial community, it seemed only natural that these two would cross paths.
Both saw a void in Ottawa that they could fill. They saw no places small business owners, artists or start-ups could all collaborate together in one space and set out to change that.
"We wanted to be more than just a space but to be a community that educates and promotes each other, a space that was outside the downtown core and open to all business industries," says Salem.
Collab Space would be open to everybody, with Salem and Kilrea taking a personal interest in the growth and interest of every business. But first they needed a place to set up shop. The two wanted to start small but it wouldn't stay that way very long. Their few thousand square feet of space grew to 23,000 in just a few months as more and more people reached out to join them.
The two moved to 70 Bongard Avenue, a location that gave them the wide open feel they wanted alongside some micro environments to serve as hubs for the services they would set up.
"Our main goals are to be of service to help businesses succeed. We want to change the statistic that 96% of all business fail within the first 5 years," says Salem explaining that "to do this we need to provide support service, education and promotion of the businesses in our community. We are stronger together and we need to create this culture that it takes a community to grow a successful business."
Collab Space offers its members partially furnished office space with 24/7 access, two boardrooms, two classrooms with smart TVs, free high-speed WIFI, telephone and video conferencing systems in some of their meeting rooms, storage lockers and a professional business mailing address, to name a few perks. Members can also book time with somebody from their Mentorship Network, a group made up of a variety of business leaders from the community that have offered their time to work with entrepreneurs in an effort to help shape their ideas.
Serving as a primer or sorts for what the space has to offer, on the third Thursday of every month people gather inside Collab Space for Entrepreneurs in Action, a networking event that gives entrepreneurs, start-ups and small business the chance to meet people that can help their businesses grow. The space has also served as a performance venue, recently hosting local songstress Danielle Allard's CD release party and a lecture from Pure Health & Wellbeing guru Lauren Parsons. This month they will be presenting Ottawa's Cyrptocurrency Conference.
"There is a stigma here in Ottawa that it's a government town with large high tech firms and that's it, but there is a great big entrepreneurial community that does not get the recognition in the media so not many think a collaborative community is needed," says Salem, quick to add that "they are so wrong. It is only time before more spaces such as these pop up here in Ottawa and we're proud to be the first and the ones who are proving the need for them."
Last year Salem and Kilrea's efforts netted them the Best New Business at the Best Ottawa Business Awards. Check out the Collab Space website for more info including membership rates and see for yourself how community builds success.
Recommended Articles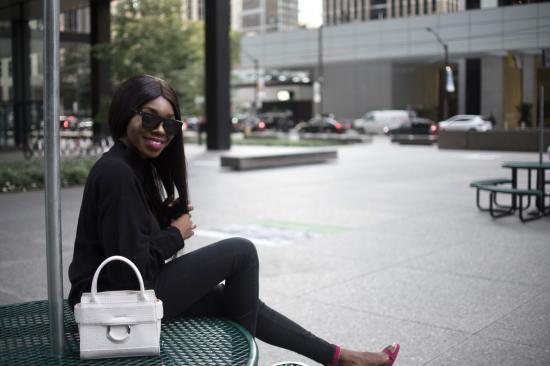 Reveal aims to showcase the work of local Ottawa designers, including names like Mario Uomo, Tufafi fashion, Isah Alsahi and Orphane
Read full story

By exploring each stop on the Confederation Line in turn, we give you a glimpse into what the future of public transportation in Ottawa will look like!
Read full story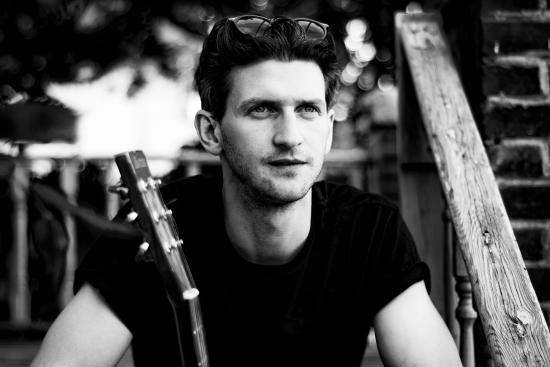 To every artistic dreamer wallowing in the drudgery of a job that shackles up your creativity, Cleyn's story is indeed encouraging.
Read full story
Comments (0)
*Please take note that upon submitting your comment the team at OLM will need to verify it before it shows up below.