Arts & Events
Dani Kristina 'won't know' how Ontario will inspire her next.
Dani Kristina 'won't know' how Ontario will inspire her next.
By Madeline Harquail
What we do know — from conversations with Croatian-Ontarian artist Dani Kristina — is how she is making her mark on the Ontario music scene. Kristina's gratitude for the Ontarian beauty around her is transparent in her description of how she has arrived where she is today as a musician.
Pick a title: Grassroots Ontario-raised musician, Wilfred Laurier University Music Graduate, Tik Tok vocal coach, or Mississauga Music's 2021 Fan Choice Award Winner; Dani Kristina has made great strides in reaching International viewership as an up-and-coming Ontarian musician. Trained classically from a young age to now writing much of her music on her 'grand piano,' Kristina relays how the foundational training she received in her youth, and her relationship with music throughout her childhood, has continued to shape her music to this day. Music, as Kristina describes, was and is a means of interpreting life around her, "I like to think of myself as a storyteller. I like to write about myself, my personal experiences, but also stories about other people who have inspired me."
One of Kristina's 'go to'places of musical inspiration is Ottawa's ByWard Market. Coffee, baked goods, and 'people watching,' as she affably remarks, allows Kristina to take in what city life has to offer, "There is so much culture there [in the city]. One of my favourite things to do while I'm in Ottawa is to grab a blueberry turnover in the ByWard Market with a coffee and just sit down and get inspired."
Kristina relays how being open to the world and people around her have lent to her music, "I like to incorporate this into my music. In certain songs, you'll hear me romanticizing about things like street lights, or pavement, and it is because it is those cityscapes that really draw me in. The number of people living there [in the city] that have unique stories of their own, many that I would have no idea about, and so it really allows my imagination and creativity to run wild."
Kristina relays that collaboration with other musicians has been another key aspect of her music. Julijana Hajdinjak, Kristina's sister, is noted as one of Kristina's main supporters, "She is always checking over all my lyrics, all of my chords, and she has always been there for me throughout my musical journey and really the whole reason I entered music in the first place."
Kristina has also collaborated with Oakland Ontario's guitarist, Andrew Sporcic, having worked together and produced various covers and original releases—including their recent release, 'One night Stand.' Kristina relays how she and Sporcic often bounce musical ideas off each other, with Sporcic's concentration in jazz guitar in contrast with Kristina's training primarily being in classical and pop; this contrast, combined with their similar experiences growing up in Ontario, has enabled a lot of learning from each other.
Kristina has also worked with other Ontario musicians and producers, such as Trevor James Anderson, out of Noble Street Studios in the Toronto area. Kristina notes Anderson's expertise, specifically on how to bring Kristina's emotions and thoughts to life in different ways, has been invaluable to Kristina's work.
Two of Kristina's more recent releases 'Gambler' and 'Habit' spotlight other collaborations with local Ontario dancers such as Jelena Latkovic and Mya Lazic. Through the pieces, we become aware of the caliber of talent the province has to offer.
In quieter moments outside the city, Kristina relays memories of her childhood growing up in Northern Ontario. Kristina retells camping near lakes such as Bearskin and Moosonee, tapping into these important memories when producing her music. Kristina remarks embracing her Ontarian roots to rally her sound to metaphorical heights, "I grew up as a camper all around Ontario. I am often inspired by the grandeur of it all, the cliffs, the water, and this comes through in my music in different ways."
Kristina relays how her exposure to the natural beauty that exists in Ontario has exposed authenticity in herself, "Sometimes it can even make me emotional; for example, if I am canoeing along the lake by the cliffs, suddenly I feel this overwhelming kind of smallness, that the world is so big around us, and being in such a beautiful location, it really makes us feel our insignificance in all of this but [that] I also have my little story that contributes to this large world that we're all participants in."
Sitting at her grand piano in Mississauga, Ontario, or from café spaces in the streets of day-to-day Ottawa, Kristina's newest release, "I won't know'' resonates this love for her home and where she is continuing to grow into who she is as a musician.
Kristina hopes as her career progresses, she continues to convey this message of authenticity in her music, "I think the biggest thing for me as an artist is to feel okay being vulnerable and acknowledge [my] shortcomings as [a] human being. Many of my songs deal with the nuances of morality and how things aren't always black and white, especially in relationships, and it's okay to make mistakes; it's okay to talk about those mistakes publicly because nobody is perfect."
Kristina's pondering moments of 'the grey area' is centralized in her newest release, "I won't know." She remarks, "It really is [captured] in the title "I won't know"—like in a relationship, I won't know what will happen. For example, in a relationship, it could be I am the one to blame, but it could be the other person, and as you listen to the lyrics of that song, it talks about how these two people built something beautiful and then it all fell apart, and it's showing how I am wondering how I will cope with the loss of that relationship."
Kristina also relays how being Croatian ethnically, having been raised with a unique background and different perspectives on life, has shaped her work: "As I progress in my career, I hope to meet other people like me and work to expand their stories. . . I am intrigued by people who have had a similar upbringing as me; I grew up with parents who viewed things differently and spoke a different language, so learning from different cultures and incorporating different mindsets into my music, is interesting to me. . . from my classical training and pop to working with jazz artists and even funk, I think there is lots to be learned from all kinds of training and [backgrounds]. This is something I hope to achieve [and pursue] with my career as I move forward, through collaboration with other artists that may have a different background than me."
On her journey to a truly authentic and inviting career in the arts and music scene, Kristina is not one to miss. With her musical training and familiarity with Ontario, from its campsites, to downtown Ottawa, to the Missaugua's Music Awards stage, Kristina is no stranger to her current stomping grounds.
If ever spotted taking in life at the ByWard Café, make sure to say hello—you never know, you could be her next inspiration.
---
Follow Dani Kristina on Facebook @DaniKristinaMusic or on Instagram @itsdanikristina
Click the link below to listen to her latest release "I won't know":
Photo: Dora Sikulec
Recommended Articles
Ottawa native Kassandra Reinhardt walked into her first yoga class at the age of 18 completely unaware of what this potential hobby would mean for her future.
Read full story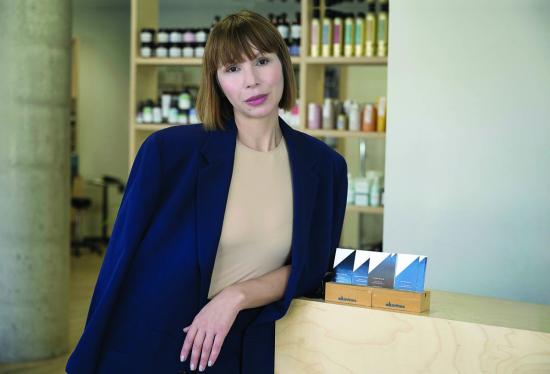 The Market has evolved into the authentic gem that it is, with a Montreal-style openness that rebukes Ontario's stubborn Anglo-Saxon mores by plunking a strip club next to a pot shop next to fine dining . . .
Read full story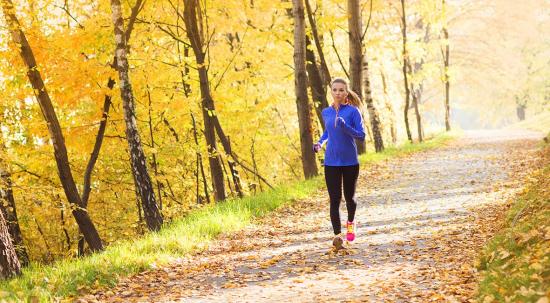 It is officially November, daylight savings is almost upon us, winter is approaching, the holidays are in sight, and stress levels are high.
Read full story
Comments (0)
*Please take note that upon submitting your comment the team at OLM will need to verify it before it shows up below.