Top Stories
Davis vs. Jennings: Breaking Down the Redblacks QB Competition
Davis vs. Jennings: Breaking Down the Redblacks QB Competition
All photos courtesy of The Canadian Press
---
The Ottawa Redblacks have their newest starting quarterback: Dominique Davis. The team announced this week that Davis would start their regular season opener next Saturday against the Calgary Stampeders. That would have been pretty surprising statement a season ago.
The plan of quarterback succession had been clear for years in Ottawa. Once Henry Burris retired, Harris would be the man. And that was the case for two seasons but Harris decided to skip town to Edmonton in free agency, leaving a gaping a hole at football's most important position.
After Harris left, the Redblacks scooped up sometimes-starter-sometimes-backup Jonathon Jennings from the B.C. Lions and established an open competition between him and Davis in training camp, where the pair split time practicing with the offensive starters.
The opportunity to start for the Redblacks this season is a massive opportunity for both quarterbacks. For Jennings, it represents perhaps his last shot after years of inconsistency and multiple benchings. For Davis, it represents his first real chance at a starting quarterback gig since his college career ended seven years ago.
Despite Davis winning the gig coming out of training camp, the quarterback competition feels far from over. The Redblacks play five of their first six games against playoff opponents, including two against the defending champion Stampeders. What happens if the Redblacks offence struggles early on?
Even if the Redblacks do stick with Davis this season, it is important to understand how the two quarterbacks contrast one another and what Ottawa perhaps saw when making the decision to go with Davis.
The Holdover: Dominique Davis
Davis spent last season as the backup to Trevor Harris and the three previous seasons as a backup in Winnipeg. In Ottawa, he was the short-yardage expert in second-and-one and third-and-one situations, pushing the pile to secure first downs and short-yardage touchdowns.
As a passer, he appeared in relief of Harris in a few games and even started the regular season finale as the Redblacks had already clinched the East Division. Playing under centre in the first half of that game against the Argos, Davis looked superb. He amassed over 200 yards through the air and threw a touchdown, while completing nearly 70% of his passes.
With a year under his belt in the offence and experience practicing with many of the Redblacks skill position players, Davis seemed like the obvious choice to start the season given a short preseason for the new QB (Jennings) to learn and get acclimated with the offence.
Skill wise, Davis is a big-bodied (six foot-three), dual threat quarterback who would bring a running element to the quarterback position that the Redblacks have never really had.
It is hard to pinpoint specific negatives to Davis' game because he has not been given many regular season playing opportunities while he has been in the CFL. So the main question mark with him is his lack of starting experience.
Jennings has started several games over the last four seasons, attempting a total of 1474 passes. Davis has attempted only 93 passes in his entire CFL career, 6.3% of Jennings' career total. That does not mean that Davis is a less capable quarterback. It just means that he is more of an unknown.
The Newcomer: Jonathon Jennings
The 26-year-old from Ohio certainly has the leg up over Davis in terms of starting experience. He has received many starts in his four-year CFL career, which was spent entirely up to this point in BC with the Lions. He shone at times there, especially early on when he was granted the starting role, but could not maintain long-term consistency on par with the sky-high expectations placed on him.
At his best, Jennings boasts elite athleticism with an accurate deep ball and a capable ground game. He also brings a cool demeanor that has helped many before him excel in the position.
Jennings showed his potential when took over as the BC starter late in the 2015 season and full-time in 2016. While leading the Lions to the 2016 Western Division Final, Jennings threw a career-high 27 touchdowns to just 15 interceptions. He also ran for nearly 400 yards and added four touchdowns.
Then came the other side of Jennings. 2017 was a disaster and he ended up losing his job entirely to Travis Lulay in 2018. He still had his moments though, like the incredible comeback victory that he led last season over the Ti-Cats after an injured Lulay was forced from the game.
???? REPLAY ????

Well that was fun ????

??????????????????????????????

pic.twitter.com/uW0qrFDaze

— BC LIONS (@BCLions) September 23, 2018
Even with those flashes of quarterbacking brilliance, the last couple of seasons have been tough for Jennings on the field and off it. Through his inconsistent play, he has faced criticisms regarding his mentality, leadership skills and his work ethic. Whether fair or not, BC general manager Ed Hervey openly criticized Jennings preparation.
Hervey may have just been paving the way for Jennings to leave as a free agent in the offseason but his statement certainly made waves in the CFL community. Jennings did in fact move on from the Lions and joined an Ottawa team with a less than concrete answer at the quarterback position. With an inexperienced Davis as his primary competition, he has at the very least given himself a decent shot at starting and a fantastic opportunity at revitalizing what was once a promising career.
---
The early portions of the season will be a test for the Redblacks offence as a whole but the spotlight will certainly be on Davis and how he leads the unit. If Ottawa stumbles, they brought in Jennings for a reason. The season is about to begin but don't think that this storyline is going away anytime soon.
Recommended Articles

I had cataract surgery last year--a terrifying prospect for a visual person. I love art and ocean vi...
Read full story
The iGrill2 by iDevices is a Bluetooth Smart connected grilling thermometer that when combined with...
Read full story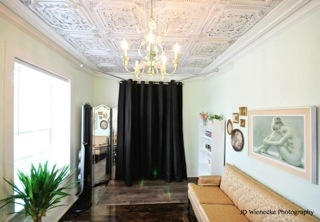 The ornate features of the Victoria Era included decorative elements of design such as intricate mou...
Read full story
Comments (0)
*Please take note that upon submitting your comment the team at OLM will need to verify it before it shows up below.