Sports
Dearth of hockey brings about 'classic' possibilities
Dearth of hockey brings about 'classic' possibilities
If you could have your choice of NHL games or series to re-watch, what would populate your list?
That thought popped into my head Saturday night as I sat in front of my TV going: something's missing . . . right – Hockey Night in Canada.
Sure it was great watching a repeat of that 2016 season opener Saturday where the Ottawa Senators squared off against the Toronto Maple Leafs.
It was a hell of an entertaining set-to.
The Senators had some pretty decent talent, eh?
Erik Karlsson in his prime, Mark Stone just about to enter his. Mike Hoffman was there, Kyle Turris too. Craig Anderson was shining; Chris Neil was banging and crashing; Mark Borowiecki was dropping the mitts with Matt Martin.
Dion Phaneuf still had gas in his tank; Derick Brassard was wheeling; J-G Pageau anchoring the fourth line looked awfully good; local boy Marc Methot was partnering with EK; even Tom Pyatt (!) appeared effective.
For the Leaf fan, it was the debut of Auston Matthews who rang up a mere four goals in his NHL regular season debut.
Oh yeah, and the stands here in Ottawa actually had a few Senator fans occupying the seats for a Battle of Ontario.
Great pace and great hockey.
And so dear reader, what would you pick to re-watch during this wide-reaching crisis?
I came up with a few.
And I'm excluding the obvious ones – 1972 Summit Series, 1987 Canada Cup, Olympic gold in 2002 and again in 2010 and 2014, and the Miracle on Ice in 1980.
For me, I thought I would limit it to playoff series (qualifier: ones that I actually saw, so none of this '1950 Sid Abel-led Red Wings final win over the Rangers' . . . I'm not actually THAT old).
These are also not all 'notable' as far as many of you are concerned, but hell, it's my column so bear with me.
In 1986 I despised the Edmonton Oilers. The team was impenetrable and seemingly undefeatable.
They played with arrogance but who could blame them, they'd just won back-to-back Stanley Cups.
Then they faced the lunch-bucket Calgary Flames.
The series went to a seventh game, in Edmonton, where the inevitable appeared inevitable.
But the hockey Gods had other ideas when usually reliable blueliner Steve Smith attempted a pass up ice behind his own net. The puck however had other ideas, knocking off the pads of Oiler goalie Grant Fuhr and into his own net.
Series over.
Schadenfreude is the experience of pleasure, joy, or self-satisfaction that comes from learning of or witnessing the troubles, failures, or humiliation of another (thanks Wiki).
I had oodles.
I'd relish watching that one again.
Next up – Montreal/Quebec.
April 20th, 1984. My old schoolmate Liam Maguire would likely have this one on his list too.
(In fact, I know he would).
Game 6 of the Adams Division final.
Surprise of all surprises, Dale Hunter started the fun. The league's premier pest ran Montreal netminder Steve Penney and the benches cleared. The brawl went on for decades. A bunch of guys were ejected and sent to the dressing room.
But at the start of the next period, referee Bruce Hood forgot to tell the ejected players they couldn't come out for the third period warm-up. Another lengthy brawl ensued. Like fighting or not, it was gripping.
At last check I think they're still tallying up the penalty minutes.
Another?
Oh sure.
I was a wee lad back in the 1970s and my favourite team was the New York Islanders.
They were trash until drafting one Denis Potvin of the Ottawa 67's. Things changed, quickly.
There was no Mike Bossy in 1975, or Bryan Trottier.
But they had a goalie named Billy Smith and he helped carve a little history.
And they had young Potvin.
And guys like J.P. Parise and Ed Westfall.
Down 3-0 in games to Pittsburgh in Round 2, the upstart Islanders did the unthinkable – winning the next four.
What stands out in my memory is sitting with a cheap transistor radio in the room off our kitchen in Montreal (these games weren't televised back then in our region) and getting a weak but consistent signal from the New York radio station.
I remember jumping up and down when the Isles turned the trick.
A beautiful thing.
One more before I pass things along to you.
The absolute best series I ever witnessed for pure viciousness (hockey and hate=good) and hitting and scoring and drama and craziness was in the spring of 2002.
Liam, you know where I'm going here, don't you?
Back then, I had just arrived in Ottawa and loathed the Leafs (things have certainly changed).
Toronto drew the Islanders in the post-season and the nastiness and antagonism ensued.
This one went the full seven with all the home teams winning in their barns (man, did the Nassau Coliseum rock that year).
Toronto did win but not before: a) Steve Webb put every moving Toronto-ite through the boards, b) Darcy Tucker low-bridged Mike Peca out of the series, c) Gary Roberts steamrolled (read: boarded, hit-from-behind) Kenny Jonsson, d) Eric Cairns dismantled Shane Corson, e) Ditto Tie Domi on Jimmy Cummins, and best of all, f) Bob Cole and Harry Neale called the games.
I still get a kick out of re-watching this baby on YouTube.
So then, what was your pleasure?
Stay smart and safe everyone, and remember, there's plenty of Charmin to go around for everyone.
Senators – the week ahead:
Who knows?
Recommended Articles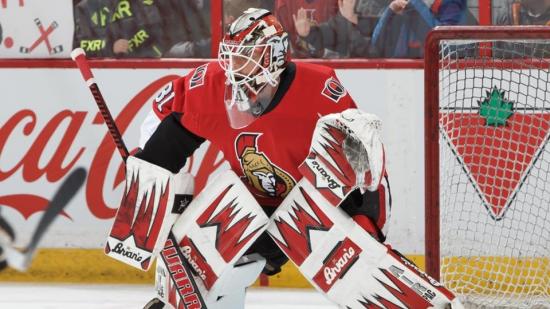 This Friday and Saturday the league hosts its annual pick 'em and (hopefully) please 'em festivities, aka the NHL entry draft.
Read full story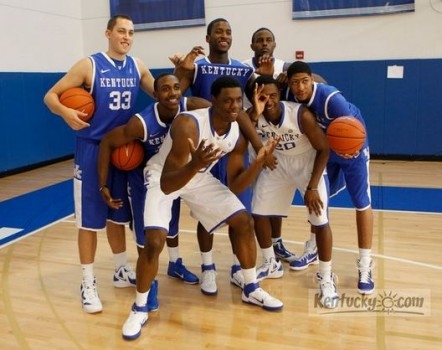 ESPN college basketball analyst Jay Bilas sparked an interesting debate on Twitter last Sunday: how...
Read full story
Their ability to capitalize on field position with touchdowns has given the Redblacks a golden opportunity at a trip to the 106th Grey Cup.
Read full story
Comments (0)
*Please take note that upon submitting your comment the team at OLM will need to verify it before it shows up below.