Reviews
Director James Gunn Hits the Mark with "Guardians of the Galaxy Vol.3"
Director James Gunn Hits the Mark with "Guardians of the Galaxy Vol.3"
Synopsis: Still reeling from the loss of Gamora, Peter Quill rallies his team to defend the universe and one of their own — a mission that could mean the end of the Guardians if not successful.
Director: James Gunn
Stars: Chris Pratt, Zoe Saldana, Dave Bautista, Bradley Cooper, Karen Gillian
---
On average, four Marvel movies hit the big screen every year, and multiple Marvel shows debut on the Disney Plus streaming service.
I have always been very complimentary of Disney/Marvel for having a futuristic vision of their programming, but Marvel fatigue can be a thing. Is it too much? Is the audience getting tired of the content? According to box office results, not at all.
Even considering the films released during Covid, with lockdowns looming in the background, each film was a success. They all perform very well over budget.
What the films are like, that's a different story. Overall, they have been good, but some are much better than others. When one looks at the secret sauce of what made Avengers: End Game such a success, you cannot overlook the emotional capital piece. The audience was invested in these characters; over ten years of Marvel films led to this conclusion, and audiences turned out in mass.
Several of the Marvel films released over the past two years haven't been as successful. The audience has been introduced to new characters like Shang-Chi and The Eternals, and random stars starting popping up in Marvel films — Harry Styles, what are you doing here?
The newest entry, Guardians of the Galaxy Volume 3, is the tenth since Avengers: End Game shattered all sorts of box office records, and it is James Gunn's last venture with Marvel. The director is now the co-chairman and co-CEO of DC Studios.
Several of the stars of this film (Zoe Saldana and Dave Bautista) announced that they would not be reprising their roles. What does that mean for the film? Are we dealing with 'mailed-in' performances? Would this project be approached with a lack lustre effort? Not so fast.
One thing that makes the Guardians series unique is that, unlike Batman, Superman, and Spiderman, there haven't been multiple iterations of the characters. The primary cast of Star-Lord (Chris Pratt), Gamora (Zoe Saldana), Drax (Dave Bautista), Groot (Vin Diesel), Rocket (Bradley Cooper), Nebula (Karen Gillan), and Mantis (Pom Klementieff) remains as they were the first introduced in the original Guardians film.
Presented initially as misfits who may occasionally bend the law, at the core, this group is about family and friendship. Not necessarily the family you are born with but the one you grow to love.
Now, let's discuss the film without discussing the film, keeping in mind the Marvel fan base is a world of its own.
Volume 3 has many interesting subplots, but the main one looks into Rocket and his origin story. It has often been speculated, but we never had a deep dive into it until now.
Peter, aka Star-Lord, is still dealing with the fact that Gamora has no recollection of him and their previous relationship.
Dave Bautista's Drax still brings humour to the franchise, while GIllan and Klementieff are given more material that they don't waste.
Sylvester Stallone and Elizabeth Debicki also reprise previous roles — mentioning these two actors this far into the review speaks to how deeply talented the cast is.
Any feelings of the performances being somewhat half-assed are quickly thrown out the window. This is the final Guardians film; it is a very powerful farewell. The soundtrack, always a key element of these films, delivers, and the cinematography is great. There are no shortcomings with this installment.
The primary cast stays true to their characters and deliver very strong performances.
The film has dark moments and also very strong emotional ones. This is accomplished because, once again, Disney is tapping into the fact the audience cares about the characters.
Often, our heroes are put into situations, and the feeling is, "They will be fine; they are the main stars." You don't feel that in these movies and especially not one where it seems so final.
Fans of the series are treated to an impressive send-off. James Gunn has directed all three Guardians films and symbolically drops the mic as he walks off into the sunset . . . or to DC Studios.
If we are to conclude that Marvel films, especially since Avengers End Game, are hit-or-miss, this is definitely a hit. With a solid blend of serious and comedic moments, the term emotional rollercoaster is not misplaced here.
Those unfamiliar with the series will enjoy the film but probably not as much as fans who have been on the journey since the beginning.
Marvel fatigue may be a thing, but not when the content is this good.
Grade: B+
---
Watch the movie trailer:
Recommended Articles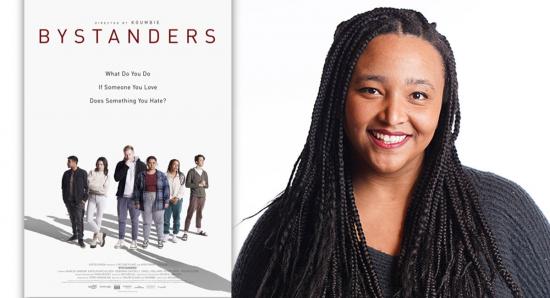 Don't miss the one-on-one interview with filmmaker Koumbie that follows the film review!
Read full story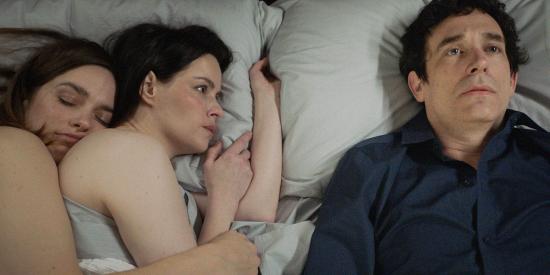 Check out Keith's review of this relatable, funny film, and then watch his interview with Director Sean Garrity!
Read full story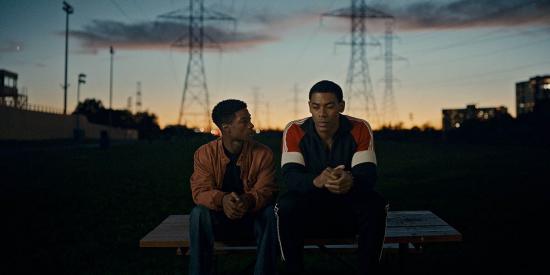 Clement Virgo, like a proverbial fine wine, is getting better and better.
Read full story
Comments (0)
*Please take note that upon submitting your comment the team at OLM will need to verify it before it shows up below.