Good Reads
Dragonette Ready to Shine at Glowfair 2016
Dragonette Ready to Shine at Glowfair 2016
Photos supplied by Dragonette.
Three years after the release of Body Parts Dragonetteis back with a new single ("Lonely Heart") and tour this summer. While fans of the Canadian electro pop trio may have to wait a little while longer for the new album, you can get a taste of some of the tracks off Royal Blue when the band adds to the shine of Bank Street's Glowfair this weekend. The festival's theme of Music + Light + Art could very well be defining what it's like to see Dragonette live.
Meeting at a music festival themselves just over ten years ago, singer-songwriter Martina Sorbara and bassist Dan Kurtz formed a duo called The Fuzz and started making music in a basement recording studio for nobody in particular. The couple stuck. The name didn't. Re-dubbed Dragonette (Sorbara just liked the sound of it), the band released an EP in 2005 before heading off to the UK to record their debut album, Galore. The album made it back to Canada. The band decided to linger in the UK for a while. While the album didn't quite take off there, it was well received here where the group received their first Juno nomination in 2008. Their follow-up release, Fixin to Thrill, would also gain a nomination but it was their break out hit "Hello", a collaboration with French DJ Martin Sloveig, that finally clinched a win. Sorbara admits to Ottawa Life that she was surprised how huge the song became.
Prior to forming Dragonette, the daughter of a former Ontario Finance Minister knew that whatever she was doing she wanted it to be creative. Ottawa Life caught up with the singer before their June 18 Glowfair performance to chat about hippy fathers, green drinks, volatile New Order fans, and what Sorbara's music might sound like if she wasn't in Dragonette. Here's a hint: it involves mermaids, princesses and lots of talking animals.
Ottawa Life: So, how does the daughter of a former MPP and Finance Minster become an electro pop singer?
Martina Sorbara: Well, the other way to describe my dad, aside from politician, is hippy. Our household was very creativity-oriented with little pressure put on the academic side of things. We all did well at school, but most of us have ended up in the arts or associated with a creative industry.
Was there ever a moment where you felt you were off towards a government career?
I never for a second considered a non-creative career.
Prior to forming Dragonette, you and Dan were just recording for fun. What prompted the move to get more serious with your music?
Just for fun turned into really really fun. At first it was a release from our "serious music" jobs. But at some point we realized the process of working together and the product from that process was telling something about what we both wanted. We found so much time to work on this side project and very little time for our real jobs.
However did you come up with the name?
Sometimes words just pop in my head. And, in this case, it was Dragonette. I liked the inherent contradiction of the powerful dragon and the diminutive "ette". I relate to contradiction.
You worked with New Order the second time you performed live. Can you tell me a bit about what that was like?
It was shit. We sucked. Their audience hated us. We were too green and had no idea how to put on a good show. Also can you think of something that would repel a grown-up New Order fan –generally a 50'ish man dressed all in black– more than a hot off the press electro pop girl dancing in front of their favourite band of all time?
Having had a few years in the music industry as a solo artist and, then, with the band, were you surprised at how fast "Hello" took off?
I was very surprised. But that's how these things go, I guess!
You once talked about how writing songs becomes an outlet to get the stories inside your head out. Can you elaborate on that? What are some of the things, emotional or otherwise, that go into your song writing process?
My favourite outcome when writing is having a song about something that I'd never be able to describe or never be able to set out to write about, but after the fact I recognize what it's about. I just follow the lyrics that want to come out and magically my brain has been able to communicate something to me that I was previously unaware of.
You also once called making music a little traumatizing. How so?
Because the amount of times I have to disappoint myself with what comes out of me in order to get one phrase of music that I'm proud of amounts to repeated emotional trauma.
If not focusing on the electro pop genre, what style of music could you see yourself recording?

It would be a mix of some of the genres I love, including –you may not believe me, but it's true– country and Disney.
I've seen you perform now a few times and you maintain such high energy on the stage. How do you keep the adrenaline going?
Green drinks and abject fear.
What can audiences at Glowfair expect from the coming show?
The best part for me is that we're performing some of the songs from our new record. It's always great to explore songs that really, in a way, you're getting to know as living entities. And of course the old faves!
Ottawa Life's Festival City Series will provide a unique look at some of your favourite summer events.We'll go beyond the music with artist interviews, volunteer profiles, concert reviews and spotlights on the tastes, sights and sounds of the festival season. Your city! Your festivals! Your summer! Like a good sunscreen, Ottawa Life has you covered.
Ottawa Life wants to send YOU to the TD Ottawa Jazz Festival. Click here to find out more.
Recommended Articles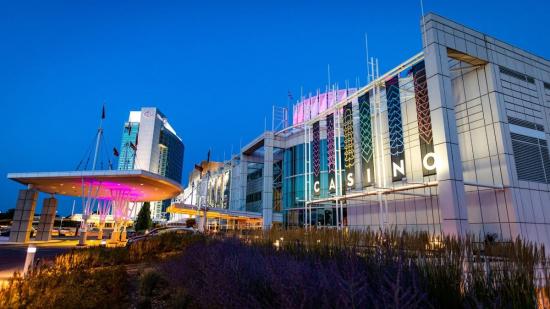 According to the stats, Casino du Lac-Leamy attracts more than 2.5 million visitors each year and turns a profit of more than $244 million.
Read full story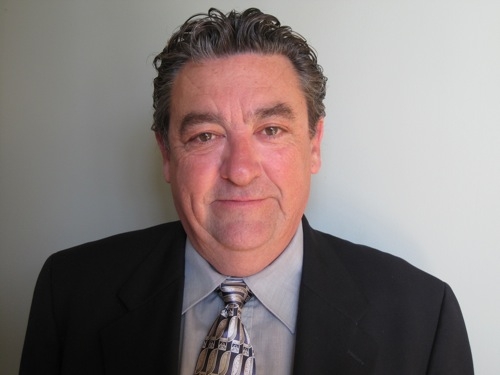 Rob Smith is a fourth-generation railroader. Hailing from Perth, Ontario, he started as a brakeman (...
Read full story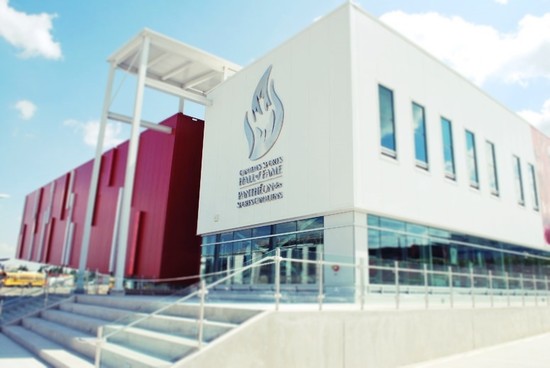 No one would have guessed Michelle Cameron Coulter, an Olympic synchronized swimmer, failed her firs...
Read full story
Comments (0)
*Please take note that upon submitting your comment the team at OLM will need to verify it before it shows up below.