Arts & Events
Drink a Cuba Libre, a Mojito or a classical rum cocktail this Friday!
Drink a Cuba Libre, a Mojito or a classical rum cocktail this Friday!
Ottawa Life's Festival City Series is back! We'll provide a unique look at some of your favourite events.
We'll go beyond the music with artist interviews, volunteer profiles, concert reviews and spotlights on
the tastes, sights and sounds of the festival season.

Your city! Your festivals!
Like a good sunscreen, Ottawa Life has you covered.
---
Cuba joins the celebration of Canada 150th anniversary through a presentation of Cuban culture, music, food and cocktails, photo exhibition and conferences about tourism, investment and Cuba's natural environment. Don't forget the Cuban coffee, plus a very important dance instruction! It all starts Friday, May 19 when Ottawa Welcomes the World back to the Horticulture Building in Lansdowne Park.
What a better way to celebrate the end of the week then with a best-selling rum brands in the world Habana Club while you learn to dance or learn more about Cuban culture and history? How about a delicious, strong and sweet rum-based cocktail that will leave you ready to start a long weekend? Do not miss the Cuban food which is increasingly recognized. Its secret? The sofrito that is what gives certain foods their distinctive flavor, as well as few basic spices, such as garlic, cumin, oregano, and bay laurel leaves.
Cubans also know perfectly how to make a fine cigar. Tradition and heritage, as well as history and knowledge are some of the common characteristics of one the most powerful industries in Cuba. From Cuba, Robusto Cigar is made for those who enjoy a very rich flavours and a powerful strength without much efforts. Besides this, the Presidente Cigar is often shaped in a parejo or figurado style due to its very large length and ring gauge.
Cheerful, intelligent, kind and enterprising people, that is what Cuba has! They dance like gods and have delicious and unique dishes. Cuban music –salsa, mambo or boleros- is so pleasant that it manages to conquer any ear. History, culture and hope is what you perceive on its streets. Cuba forged a large number of world-class writers, ballet dancers, musicians and athletes well-known around the world.
Canada and Cuba have a friendly and strong relationship as Canada was one of the countries that did not break its bilateral relationship with Cuba after 1959, the year of the Cuban revolution. Canada has always support all the efforts made to have a free and prosperous country, as well as they both countries have based their relationship by strengthening diplomatic, commercial -mining, oil and gas, agri-food and tourism-, academic, and cultural ties.
The Embassy of Canada to Cuba highlights Cuba not only as "the third most popular overseas destination for Canadians and Canada is Cuba's largest source of tourists, with over one million Canadians visiting annually" but also as the "Canada's top market in the Caribbean/Central American sub-region and bilateral merchandise trade between the two countries is over one billion dollars annually."
Cuba has left a historical legacy in the universal history. The government of Fidel Castro is synonymous with sadness for some Cubans, but also his revolution and his policies on health, education and well-being are source of analysis and study for others.
In 2014, for instance, the UN Human Development Index put Cuba in the 44th place among 187 nations taking into account –precisely- education, health and economic development, among other items. Not in vain, Cuba has one of the highest literacy rates in Latin America.
Cuba has marked us, directly or indirectly to all since Cuba awakens multiple feelings. Cubans love their country as much as no one else does for their own country. A Cuban will always cross your path and leave you hypnotized with his spontaneity and charisma.
It's worth visiting Cuba and getting to know a bit of this Country, here, in Ottawa!
Recommended Articles
The Mexico Tourism Board invited Ottawa to Experience Mexico this past weekend. The free and interactive exhibit was held at the Horticultural Building and attracted over 15,000 local residents who had the opportunity to explore Mexico's vibrant cultural mosaic.
Read full story
This Wednesday, May 17, at the Horticulture Building from 10:00 a.m. to 6:00 p.m., the Embassy of Haiti in Canada wants to celebrate the friendly relationship between Haiti and Canada. You are invited to learn more about Haitian culture, its history, its beauty, and its typical crafts. But, what do Haiti and Canada have in common?
Read full story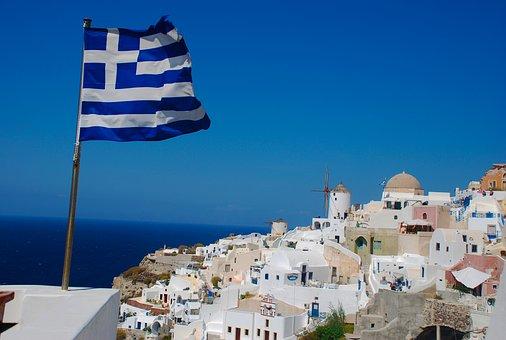 Before heading out to the Ottawa Welcomes the World event, discover more about the ancient cultures of Greece!
Read full story
Comments (0)
*Please take note that upon submitting your comment the team at OLM will need to verify it before it shows up below.