Reviews
Drugdealer's might remind you of the 70s, but they're utterly unique.
Drugdealer's might remind you of the 70s, but they're utterly unique.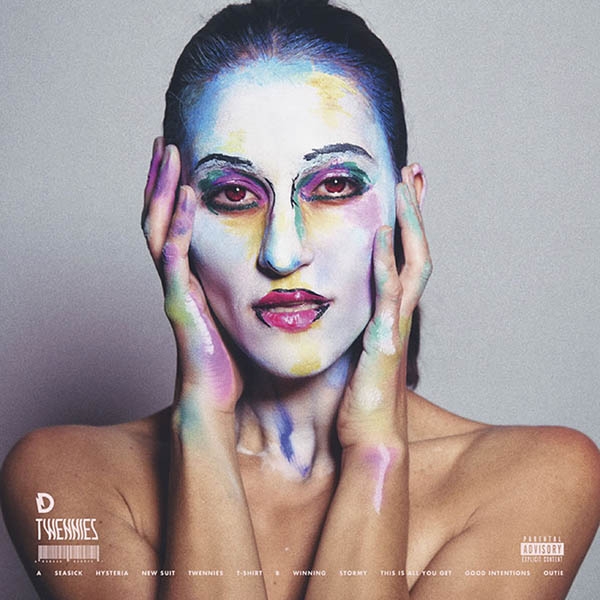 Dragonette– Twennies

(Toronto)
Though mostly known for electronica over everything, Dragonette has continuously charted a great course into broader indie-pop waters over the years. With a lot more depth in their keys and that same sense of fun in a lot of the writing, Dragonette has matured without losing what makes them so great. "Seasick" glows with colourful synth lines and a bouncing bass, but creates a strong ambiance in its hazy yet grimy hooks to leave you constantly dancing in a daze. There's a more instant and overt club drive on "New Suit" as the layers of harmonies feel like a party within the track, with all the euphoric claps and cheers turning this into an anthem for feeling great. After its rather moody and slow-burning run, "Twennies" hits one of the smoothest choruses of the whole record, riding its drums and a smoky cool for a triumphant chorus that asserts Martina Sorbara as a true Canadian royal of the genre. With a quirky but catchy hook, "Good Intentions" plays as the most classic pop banger of the record, hitting all the right notes but staying just dark enough to avoid feeling saccharine.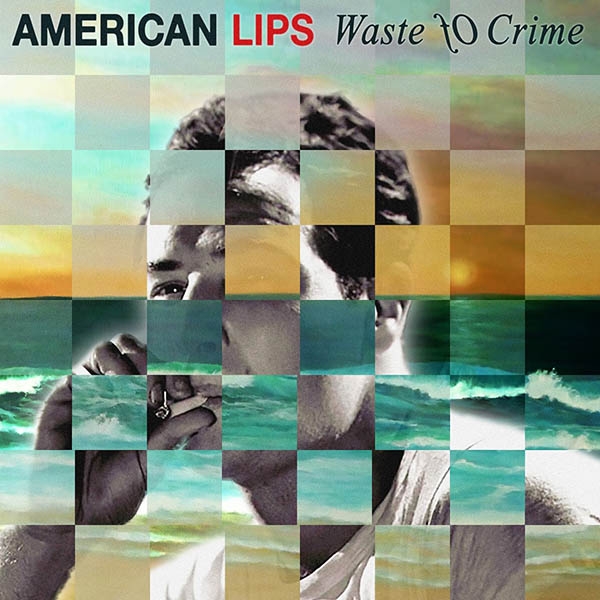 American Lips – Waste of Crime (Single) (Montreal/Toronto)
With its blown out mix on everything and a mix of the punk and electronic aesthetics that everyone in this outfit celebrates, American Lips' latest single hits with a grandeur and frustration that is truly satisfying. This said, it's the horns that really give this song its most unique character, creating a second set of voices to rally both against and interwoven with the group themselves. The track is constantly oscillating from this brash, high flying punk feeling and the more dark, bubbling dirt sound, creating something that is unabashedly loud and in your face, but niche in the right ways.
---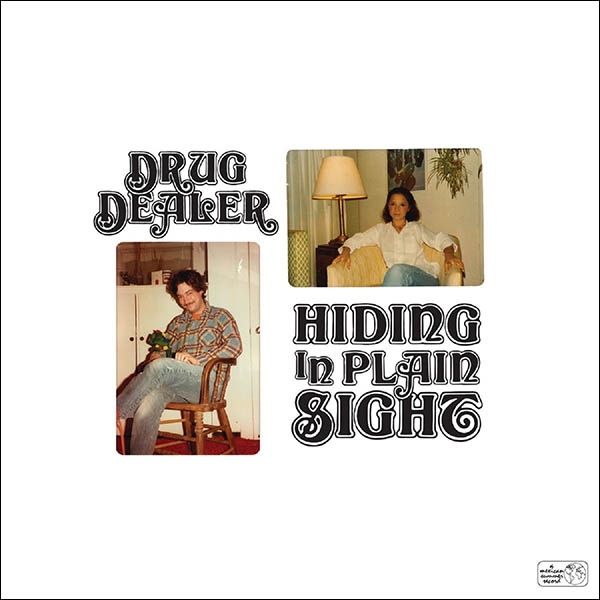 Drugdealer – Hiding in Plain Sight

(Los Angeles)
While so much of Drugdealer's music could easily be mistaken for gems of 70s, the way fuse all these references has made their sound utterly unique. Heavily collaborative and locked into its instrumentation's power to woo us, Drugdealer continues their streak of the best kind of homage around. Fully alive in its 70s influence, "Madison" captures its warm and creamy tones with zest, and lets you ride through the fun and loving energy to smiles at every turn. Just when "Baby" feels a step away from greatness, it hits a massive high on the sax and woodwind charm, really giving a whole other life to its otherwise simple love song aesthetic. With Kate Bollinger in onboard for "Pictures of You," there's a quiet but sublime cruise to the song that plays on so much old great jazz rock, while it equally feels like its own sultry beast within the record. This kind of emulation makes the romantic allure of "Valentine" all too intoxicating, as every guitar line elicits a vividly lovestruck feeling, and pulls you deeper into that magical time in a relationship.
---
The Trews – Xmas (Merry Christmas) (Single) (Antigonish, Nova Scotia)
With more earnest heart than a Christmas single typically affords, the Trews give all they've got on this holiday tune. The piano and vocals create a palpable tension every verse that bursts into each chorus as the guitars come out roaring again and again. The band shakes things up every few bars and sections too, adding in synths, a hefty dose of sleigh bells and even more chaotic drums as the song goes on, keeping the already bite-sized track a constantly refreshing experience. Even the lo-fi shredded vocal effect gives that extra bit of punch to the final bridge, and sees the band taking the level of production experimentation further than they usually allow themselves.
---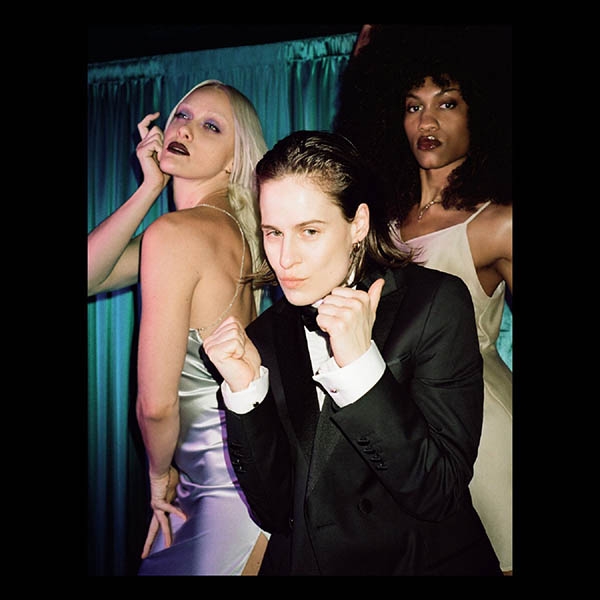 Christine and the Queens – Redcar les adorables étoiles (prologue) (Nantes, France)
As one of modern pop's most enigmatic greats, Christine and the Queens (aka Heloise Letissier) has stayed true to her own beat from day one. Where their latest album strays from bigger hits, it makes up for it in a more unified sound, and a personal touch to lyrics and delivery that keeps this work fresh. Even from the outset on "Ma bien aimée bye bye," Letissier transports us to another world in the harsh neon between her story and those vicious drums, setting the mood for a much more particular and focused album. There's a bit of Kate Bush too on "La chanson du chevalier" as Letissier lures you through the murky waters of this fable and all the morose secrets that await beyond that snaking bass line. "Rien dire" calls to Caroline Polachek's work, with Letissier's more low-end take on things, never fully exploding on this track, but instead digging into its bass and harmonies to make a track that feels more reflective than celebratory. However in the echo and haunting reverb of "Je te vois enfin" there's a more ethereal and frightening club energy to the sound, and one that brings a sense of danger in its bones.
Recommended Articles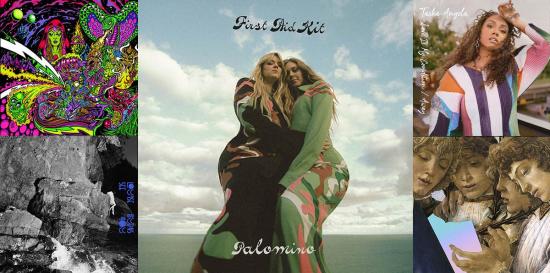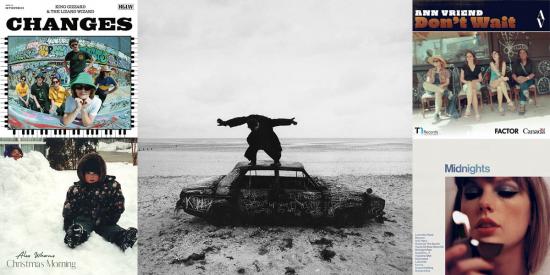 Album Reviews: Taylor Swift, King Gizzard & the Lizard Wizard, 1975
Read full story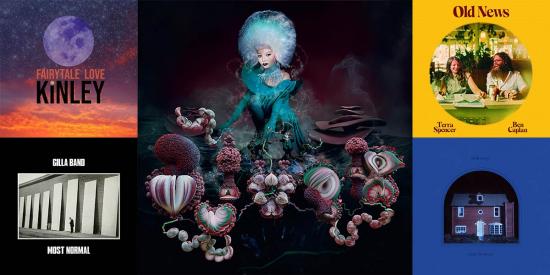 Comments (0)
*Please take note that upon submitting your comment the team at OLM will need to verify it before it shows up below.