Arts & Events
DVD Review: Final Destination 5 – A One-Way Trip Worth Taking
DVD Review: Final Destination 5 – A One-Way Trip Worth Taking
How many horror movie franchises have descended into terminal mediocrity by the time they reach their fifth installment? Think of Howling V: The Rebirth (1989), Friday the 13th Part V: A New Beginning (1985), Halloween 5: The Revenge of Michael Myers (1989), A Nightmare on Elm Street 5: The Dream Child (1989), Children of the Corn V: Fields of Terror (1998), Seed of Chucky: Child's Play V (2004), Hellraiser V: Inferno (2000), Puppet Master 5: The Final Chapter (1994) and Leprechaun 5: Leprechaun in the Hood (2000) – all terrible, laughable, tired formula pictures, populated by talentless no-name actors and directed by hacks. However, I am happy to announce an exception to the fifth installment rule of diminishing returns.
Filmed in Vancouver, Final Destination 5 (2011) is a welcome return to form for this horror franchise, which started in 2000 with the excellent Final Destination. Each subsequent entry in the series declined in quality – until now. This isn't a reboot. FD5 sticks to the original formula, but revitalizes it: a young man has a premonition of dying in the collapse of a suspension bridge; he convinces several of his friends to escape to safety. The few "lucky" survivors then start dying off one by one in the most horrific ways, because Death – the invisible stalker – does not like to be denied its victims.
FD5 is a well crafted thrill ride, killing off sympathetic twenty-somethings in fast-paced, expertly handled mayhem of an almost Rube Goldberg complexity. We never lay eyes on Death, but its presence pervades FD5, setting up each kill with faulty air conditioners, loosening screws, unreliable gymnastic equipment, acupuncture, laser eye surgery, any number of little things that can go wrong – and do, leading to disaster for the survivors of the spectacular bridge collapse.
FD5 opens with a powerful 3D credits sequence in which weapons are hurled at the viewer through exploding panes of glass; Brian Tyler's broody doom-laden theme music makes these opening credits all the more compelling.
FD5's characters are introduced and sketched in quickly. There's not a wasted moment in Eric Heisserer's lean screenplay, which gives us characters who, despite their quirks, are likeable or at least to be pitied… even if some of them are jerks.
A group of young office workers for Presage Paper and their boss (a douchebag expertly played by Anchorman's David Koechner) set off on a bus for a teambuilding retreat. Peter (Miles Fisher) is a man on the make, intent on climbing the corporate ladder; intern Candice (Ellen Wroe) is his professional gymnast girlfriend; Olivia (Jacqueline MacIness Wood), the best-looking girl on the bus, is self-conscious about her horn-rimmed glasses; business school graduate Nathan (Arlen Escarpeta) is a young plant supervisor dealing with the outright hostility of his older, uncooperative, less educated underlings; Isaac (P.J. Byrne) is an unattractive, fast-talking, obnoxious yes man who harasses his female co-workers; Sam (Nicholas D'Agosto), an ineffectual sales rep, moonlights as a chef in a five-star restaurant and is torn between his insecure girlfriend Molly (Emma Bell in a listless performance) and his dream of studying at a prestigious culinary arts school in Paris.
Best of all, FD5 marks the return to the franchise of horror icon Tony Todd (of Candyman fame) as the sinister coroner William Bludworth, who seems to know what's in store for the young survivors. Is Bludworth in league with the forces of Death? Todd appeared in FD and FD2 and voiced the Devil statue that lures thrill-seekers to the deadly amusement park ride in FD3. Todd bowed out of The Final Destination (2009), generally considered to be the weakest link in the series.
Another older dude provides able support and gravitas: Courtney B. Vance (late of Law and Order: Criminal Intent) turns up as a homicide detective who suspects Sam of somehow being responsible for the wave of grisly deaths that follows the bridge disaster.
The suspension bridge collapse is ultra-realistic and a testament to the limitless possibilities of CGI. First-time director Steven Quale (a second unit director on Avatar) sets up the catastrophe slowly, creating a mood of nail-biting suspense, and then cuts loose with insane bravado in this perfectly rendered set piece. Bodies fall and are impaled on schooner masts; snapped suspension cables become razor-sharp blades that slice hapless victims in half; a vat of hot tar splashes over and slowly incinerates a man clinging to a sagging bridge deck. The bridge collapse is seen twice, first as a vision by Sam, and then as reality. As cracks spread over the bridge surface, Sam is able to convince several of his colleagues to flee the bus and follow him to safety; 80 people are killed in the disaster. And then the Grim Reaper begins to stalk those who have cheated Death: they die in the order in which Sam saw them being killed in his premonitory vision.
A surprise ending – which I won't reveal – is sheer genius. Not unlike M. Night Shyamalan's The Sixth Sense, FD5 is a film that can be watched a second time from a completely different perspective, to see if it plays fair with the audience or gives away any clues to its jaw-dropping finale.
Final Destination 5 is distributed in Canada by Warner Home Video.
Recommended Articles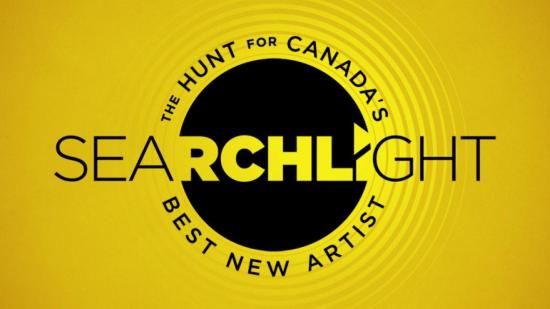 For the fifth consecutive year, CBC has teamed up with Canada Scene and the Banff Centre for Arts and Creativity to host the nationwide musical talent contest CBC Searchlight.
Read full story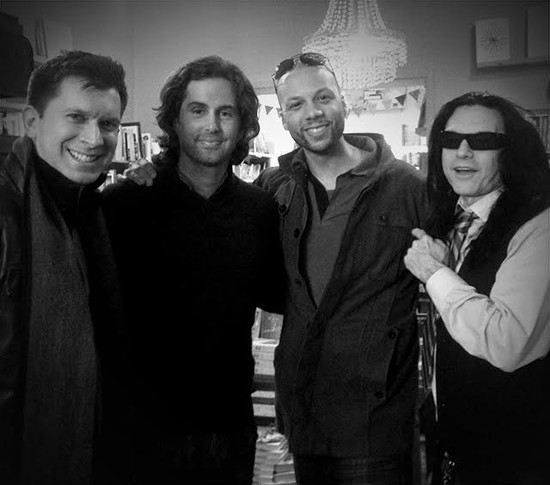 Photos supplied by Rockhaven Pictures. Manos: the Hands of Fate, Troll 2, Birdemic: Shock and Terror...
Read full story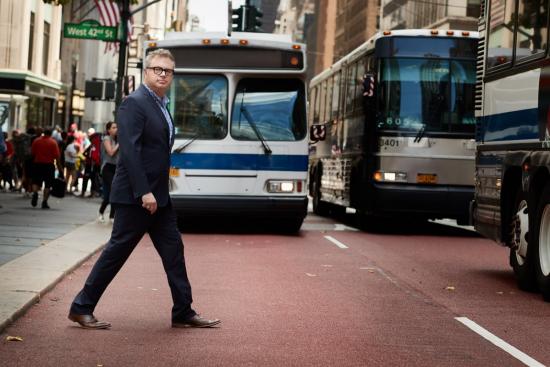 Canadian rock legend Steven Page is kicking off his first cross-Canada tour in none other than our nation's capital alongside Craig Northey and Kevin Fox.
Read full story
Comments (0)
*Please take note that upon submitting your comment the team at OLM will need to verify it before it shows up below.