ECOSPHERE Makes It Easy Being Green
Photo credit: ECOSPHERE
---
In today's day and age, when sustainability is trending and climate change is a fact of life, environmental concerns are a growing phenomenon. It seems as though being eco-friendly has become a necessary part of business and life and it's more important than ever to recognize our environmental impact, reduce your environmental footprint and strive to live a greener lifestyle.
This green living phenomenon is sweeping the globe, including here at home. Canadians are increasingly interested in learning all they can about sustainability and how they can make a difference in their daily lives at work and at home. This is especially true in Quebec.
"Québec is firmly committed to this global movement to promote the development of a green and responsible economy," says Minister of Economy, Science and Innovation Dominique Anglade.
The most important ecological festival and biggest environmental event in Quebec is coming to Ottawa-Gatineau for the first time ever. On July 14 and 15 from 10:00 am to 5:00 pm, kiosks will be set up around the Place des Festivals for ECOSPHERE Canada discussing hot topics in environment and ecology including food, sustainable technologies, nature, eco-friendly housing and alternative health.
With free admission, 120 exhibitors and four environmental fairs at different city venues throughout the summer and early fall, the event is expecting to draw a number of people out of their homes. Combined, all four fairs attract a total of around 30,000 visitors. Raising awareness and educating both businesses and consumers, the fair tries to prove that it can be easy being green with a special focus on green innovation, housing and technology.
Learn more about environmental issues, sustainable nutrition, gardening and how you can take action against climate change. Ask questions about green renovation or Quebec's plan for waste management. Test drive electric vehicles or take part in a cooking workshops or a yoga class. Browse ethical fashions made from ecological fibers like linen, bamboo or eucalyptus and meet eco-entrepreneurs who have woven eco-friendly practices into the fabric of their businesses. Say hello to local Quebecois farmers who cultivate organic produce and hear from environmental experts in sustainable transportation and clean energy.
Saturday night's "Night of the Ecoleaders: Solutions for the Planet" promises to be a fascinating panel discussion with leading environmental experts sharing their views on energy transition for solutions to climate change.
This year, ECOSPHERE Canada is teaming up with Hemp For You Corp. and will dedicate an entire section of the fair to industrial hemp. Often dubbed "the plant that will save the world," hemp offers us many eco-solutions in the fields of nutrition, medicine, construction, plastic replacement projects, and new technologies. Canada is a world leader in the field of industrial hemp and ECOSPHERE Canada is proud to present exhibitors and keynote speakers who will shed light on this vast and fascinating subject.
ECOSPHERE Canada is on a mission to educate the public about today's environmental challenges, providing information and raising awareness while also offering sustainable solutions, as well as giving back to organizations that show are committed to doing their part in changing the world. The goal of the fair is to create a venue for people to congregate and share environmental knowledge.
The non-profit is also dedicated to reducing waste, making sure that visitors are educated on individual environmental responsibility and that everything from the suppliers to the tableware are eco-conscious. They collaborate with local and fair-trade businesses, as well as social and environmental organizations.
According to actress and event spokesperson Pascale Bussières, ECOSPHERE has stood out for their efforts in sustainable development for over 13 years. "We are lucky to be leaders in certain fields such as new sustainable technologies, organic permaculture, eco-friendly housing, alternative health care, and social economy," she says. "The sustainable development movement has become an absolute necessity for the environmental future of the globe. We must collectively follow this growing momentum."
---
ECOSPHERE Schedule
Saturday, July 14 and Sunday, July 15, 2018
Exhibitors: 10:00 a.m. to 5:00 p.m.
Conferences and Workshops: 11:00 a.m. to 4:00 p.m.
Saturday, July 14 in the evening
5:00 pm to 7:00 pm: networking
7:00 pm: Night of the Wise People
Recommended Articles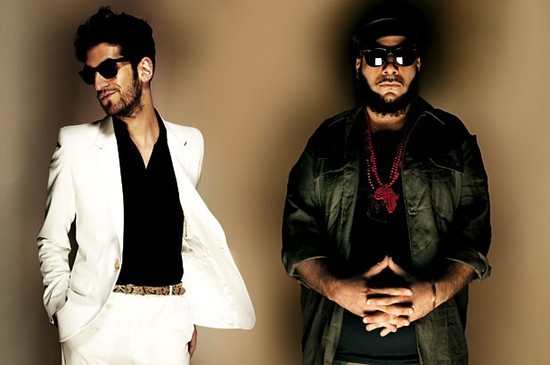 Chromeo...They're just as cool as they sound and consider themselves to be "the only successful...
Read full story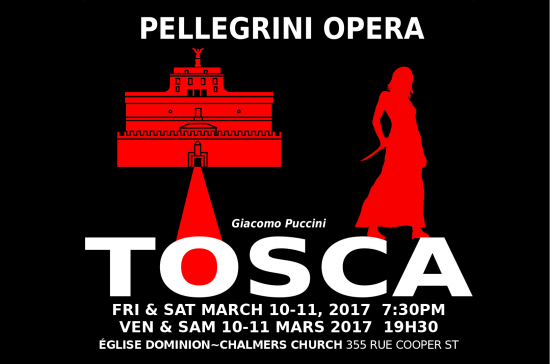 Tosca has been called many things. She's been labeled as brutal, painted with bloody brush, declared shocking and, most certainly, she's scandalous. This weekend, however, she can be your date for a night at the opera.
Read full story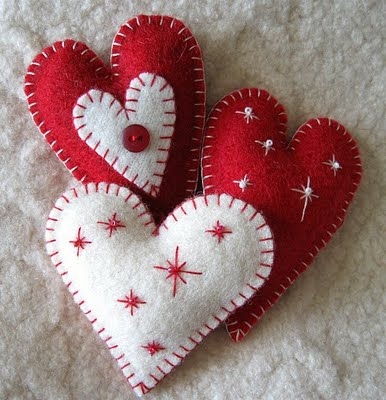 Basic Sewing with Felt – Make a Tree Ornament Many of us have basic sewing skills learned long ago...
Read full story
Comments (0)
*Please take note that upon submitting your comment the team at OLM will need to verify it before it shows up below.