Ein Prosit! It's Oktoberfest!
All photos by Andre Gagne.
When you're a reporter at Beau's Oktoberfest and you've forgotten your notepad you have to rely on some relatively hazy memories coated in a layer of partially transparent jelly once morning rolls around and you sit down at your desk. Am I really recalling a collective of bananas engaging in a tug-of-war with what could possibly be Ambassadors to China?  Did a man in a dress really offer me a small goat in exchange for a beer token? Why do I have so many photographs of my feet? 
Now, before you all go and get your lederhosen in a bunch and cry foul that the good brewers at Beau's are holding this Oktoberfest in September, take a glance over to our beer loving friends in Germany. Munich's opening ceremonies actually began last Saturday. Besides, if you're doing it right, a few hours into the festival you won't even know what year it is let alone month!
Once upon a time, the town of Vankleek Hill (population just under 2,000), was known as the Gingerbread Capital of Ontario. Before you break loose form the fairgrounds hoping you still have enough room in your belly next to your bratwurst and beer gravy poutine for a sweet treat, these gingerbread houses are examples of Victorian-era architecture. I mean, you could try to eat them but the homeowners might take umbrage to the bite marks in their rooftops. The town also has a nice 9-hole golf course, is home to the Vankleek Hill Cougars soccer team and boasts only one set of traffic lights.
Then, in 2006, along came Beau's.
Father and son brew masters Tim and Steve Beauchesne had a vision: to open a brewery on Canada Day and make the best beers they could. They're entire first batch, all 5,300 pints of it, sold out before they actually opened and it's been a rapid ride on a river of ales, stouts, and lagers ever since. When the brew became so successful it seemed only natural to celebrate with a popular festival in the tradition of Germany's yearly event. They looked no farther than their own backyard to host the party.
What they didn't expect, however, was the amount of people that would show would effectively nonuple the town's population over night! Yup, that's nine times 2,000 for a whopping 18,000 and climbing thirsty festival goers.

"The number of guests far exceeded expectations, which was at the same time thrilling and a bit overwhelming," says Jen Beauchesne, the "Not-so-Corporate" Communications and Media rep for the brewery.
"Logistics for a festival of this size are always a challenge – in fact, we now have a person who works on this festival year round, so everything goes smoothly. It's a bit easier now that this is our eighth year doing the festival, but Oktoberfest planning starts pretty much right after the tents come down from the previous year."
Beauchesne tells Ottawa Life that a lot goes into the planning of the festival to ensure it's not a sit-around kind of event. Headlining bands like this year's Vancouver alt-rockers 54-40 and hip hop sensation k-os are booked months in advance and new brews to be rolled out in time for the festival are crafted half a year before.
"The weeks leading up to the festival are always a sprint with last-minute set up, with volunteers helping to decorate and get everything into place. By the time the gates open, it's time to raise a glass and say "ein prosit" with a few thousand of our closest friends!" says Beauchesne.
Busloads of people bedecked in their Oktoberfest best are shuttled in from Ottawa, Montreal and Cornwall to fill the grounds with all types of merriment over the two-day event. Perhaps needing to work off the copious amounts of beers sampled, a group joined in a malt sack race. Now, placing your two feet in a sack and hopping towards a blurry finish-line may not seem like the best idea for somebody who staggered into the sack to begin with, having trouble maintaining balance without the bag, but it's hilarious to watch and cheer on your favourites from the sidelines.
Feats of strength, skill and endurance like the race are all part of the fun of the fest.
Sure, watching a person stuff a couple of pounds of sausage into their mouth over a ten-minute period may not be for you vegetarians out there but damned if it isn't fascinating to watch!
Stein holding –where one keeps a full stein of beer at arm's length and cannot let it drop– is a popular event because, win or lose, you get to drink the beer afterwards. The event that packed in the most Bavarian Apline hat-wearing fans into the seats, however, was the keg toss.
Last year, over 100 people entered to see how far they could lob a keg.
The competition was open to both men and women though at least one patron thought he'd dress for both looking rather snazzy with his forest of beard complimenting his flowing dirndl. I don't know how the judges decide where to put oversized and extremely excited bananas but even it got a throw.
With the main stages offering traditional music as well as a smattering of other styles over the fest, a skate park and the School of Bock (an interactive class where patrons could learn more about beer and food pairings), one could see what Jen means by it not being a festival where you sit around for long.
Even a lot of the food was meant to be extra portable. Things like the bizarre and tasty chicken, potato and cheese filled waffle cone, Union Local 613's chicken fried hotdog  and, of course, pretzels were good choices for those on the move.
But, let's be honest, the biggest star here was the beer.
Beau's Lug Tread, Tom Green Beer, Golden Vox, Return of the Mumme, Ginger Wolf,Life on Juniper and more were flowing from the taps at a rate that could possibly fill up a swimming pool every hour. This writer's personal favourite –and what may account for these jelly-haze recollections– was the chocolaty One Ping Only. At 8.5%, it was one of the only brews they served you in a smaller cup! For those needing more, there were over 50 extra brews over in the Craft Haus to sample.
"In the beginning, when we were just starting out, we found the best way for people to learn about our beer is to put a glass of it in their hands. Events are a great way to do that. Beer is something that brings people together, and by getting involved we can be a business that also does good in our local communities," says Beauchesne
This month Beau's looked to do some good in another community as well. Last week they announced that they were raising funds to build a women-owned-and-operated brewery in African republic of Rwanda. Beau's will provide financing, expertise and training for the brewery and is looking to raise $95,000 to cover costs for a bottling line. Those who want to lend support to the Rwanda Craft Brewery Project can do so online for the next 60 days, at www.beaus.ca/rwanda.
Recommended Articles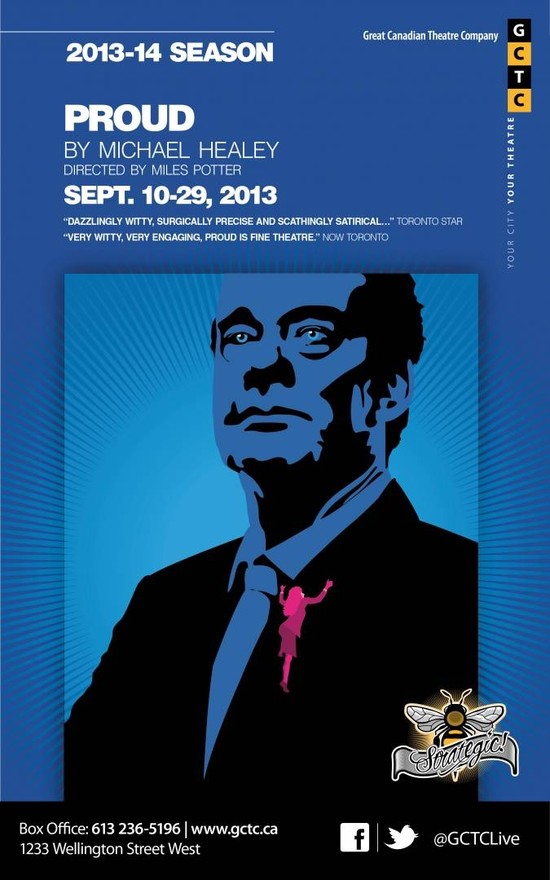 If you follow politics, the gossip and rumour mill of Parliament Hill, you will absolutely adore pla...
Read full story
There are four days left to The Clean House and if you can, head to the Gladstone to see it.
Read full story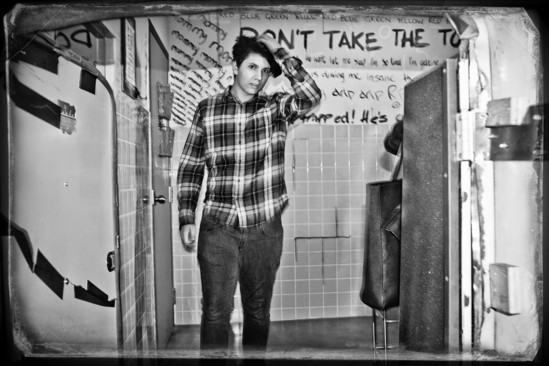 All photos by Andre Gagne. "We're definitely locked in," Mahigan Giroux to the group of fiv...
Read full story
Comments (0)
*Please take note that upon submitting your comment the team at OLM will need to verify it before it shows up below.