Electric and Live with The 1975
Photos by Kamara Morozuk
---
My introduction to The 1975 came from a drunken woman swaying at a bus stop in the rain. We were both waiting for the 403 though I think she would have stumbled into anything that splashed on up the Transitway. Outside of precious gravity the only thing holding her up was the sheer will of making it out to the Canadian Tire Centre to see a group of boys from Manchester, England electro-rock and roll. Clearly her elation gave cause for early celebratory libations.
"They're the wrong decade, you know?" she slurred, propping herself up against the side of the station and starring off down the road.
"How's that?" I replied.
"You know, they got lots of synthesizers. They should be The 1985."
Sloshed out of her tree or not, that made sense to me. Of course, I'd not heard any of the band's music and was going in colder than an Ottawa February. The rest of our conversation was less profound but did contain multiple reminders of why she'd ventured out in such nasty weather and intoxicated temperament.
"I just hope he takes his shirt off. He's got to, right?"
I nodded wondering who the he was she spoke of and sincerely hoped she got her wish before inevitably passing out. The bus pulled up, we boarded and I never saw her again but I was at least now armed with the knowledge that the band kinda' sounded like the 80s despite their name and that there was a pretty good chance that somebody on stage was going to get topless.
In other news, it was hockey night in Pittsburgh and I had to wonder how full the arena the Sens beat the odds in to force a Game 7 with the Penguins was going to be. I figured at least 80% of the local populace's eyes were going to be firmly fixated on CTV. This proved somewhat accurate at the outset with things looking mighty sparse. That said, something told me from the multi-colored hair and audience of predominately young women that this was not your usual hockey crowd. I looked around me wondering if a) this band's fandom hinges on rainbow hair dye and b) if my grey counted. I may have been older than the combined age of the row in front of me.
Still, as a live music fan, I felt of the same universe here but oddly out of place. You know, like time Howard the Duck teamed up with the X-Men.
Fans started whipping out their phones and Tweeting, taking photos and texting the people a few seats away. Many loudly chatted and while normally I would tell those who felt the urge to turn a concert into a discussion group to politely hush up I figured I wasn't going to win any battles here. I was surrounded!
This was of course the perfect time to jump into the fray and possibly learn something about the band.
"Who the heck are The 1975?" I asked immediately causing anybody in the earshot radius of my question to stop mid-text, eyes wide, leaning forward as though I were about to perform some strange magic trick.
Jessica Endrass, a new fan of the band's, was the first to step in with some education.
"They're like a cool band from England, kind of indie-pop, although they'd probably prefer rock," she said as I cocked my head, intrigued by her description and the sporadic eruption of giggles from the surrounding eavesdroppers.
Jessica continues telling me that the indie-pop maybe rockers "have a really cool sound. Especially their first album. It has some funky chords."
Pop? Rock? Funk? I wonder if they swing in a little opera just to keep things interesting.
"So I've never heard a song before," I reveal. Might as well put it all on the line. Somebody gasps.
Etzle Pardona takes this moment to climb over her seat and prop herself down next to me. She was wearing a The 1975 t-shirt, appropriate attire for the schooling I needed.
"What you need to know is that they actually started out more indie-pop but recently reinvented themselves," she tells me but before she can continue the first opener took the stage to a scream sounding like the high prairie wind whipping through any cowboy movie.
"Somebody's got a good set of lungs on them," said the lead singer from Colouring before sliding into some dreamy pop as various areas of the crowd competed in a Who Can Scream The Loudest Contest. It was all kind of charming though with two more acts to come I'd have urged those young ladies to pace themselves.
Pale Waves provided the next mini-set, an upbeat 80s party fun kind of sound that made me want to listen to the Go-Go's while longing for a smoky high school prom gym dance with Molly Ringwald. Somebody behind me shouted that The 1975 produced their recent single "There's A Honey". I wondered how similar the two might sound and was about to find out.
A single repetitive reverberation started to ring out over the arena and just as I began to question if all these concerts had finally given me Tinnitus the single rumble of feedback twisted upward ever so slightly. The screens filled with colourful TV static and the audience proved that they were nowhere near the bottom of their well of shrieks. The Canadian Tire Centre may not have been full but in that moment it sure sounded like it as the mainly young and female crowd made their presence known in a merged scream that I'm sure shattered glasses out in Orleans. It was hard not to be swept up in the boat of emotion even if you didn't quite know where the waters were going to bring you.
"Hello Ottawa," shouted The 1975's lead singer and rhythm guitarist Matty Healy. At least I think that's what he said. There was so much screaming he could have just proclaimed "mellow Chihuahua".
Everybody was up and it's a good thing there was room on the arena floor because these people came to dance. The double shot of oh so funkable cuts "Love Me" and "UGH!" provided ample beats to bop to. Both Etzle and Jessica were feeling the groove so I figured it best not to ask either of them to elaborate on just how the band's sound matured into what I was hearing because what I was hearing had sax solos and, regardless of what album the cuts were from, it was fantastic.
Healy was pure rock star with his Flock of Seagulls meets Morrissey kinda' haircut and some fancy footwork that probably would have had him stealing that Molly Ringwald prom dance from any 80s teen dreams. He could do no wrong with every dip and dab causing another eruption in the love struck jungle of fans.
The stage setup and lighting produced a perfect atmosphere for the party-vibe with a pastoral glow of pinks and purples that made it seem like even the stage was moving. The band's slower tracks were met with more tranquil scenery including a peaceful ocean wave slowly rolling upwards until the band looked like they were playing a private gig for Ariel and her sisters.
Being from Manchester, Healy paused for a moment to reflect on the attacks this week in a solemn moment that unified his young audience who would not be swayed by some of the darkest sides of humanity.
"The world's pretty f*cked, isn't it?" He said, letting the question linger for a moment before going on to describe how he views his audience. "But what we get to see is this beautiful little utopia of colours and sizes of people and it's a wonderful thing. That needs to be celebrated, especially in light of such travesty."
Healy would dedicate "Loving Someone" to "anybody who's from any walk of life who has every felt ostracized or maligned or not good enough."
Shortly afterwards, he would urge the young crowd to put down their phones and stop documenting moments. Live in them, if only for three minutes, he asked and the #selfie culture obliged, if only for a moment to share a memory together that wouldn't turn up on social media.
The main set then roared to a, pun very much intended, raging climax with "Sex" before the band returned for an encore that included obvious fan favorite "Chocolate" but, alas, sorry drunken girl wherever you are, no shirt rending.
"You got one more in you?" Healy asked.
This crowd, me included, had at least 50!
---
SETLIST:

The 1975
Love Me
UGH!
Heart Out
A Change of Heart
Loving Someone
Medicine
Please Be Naked
Somebody Else
She's American
Me
Fallingforyou
Girls
Sex
ENCORE:
If I Believe You
Chocolate
The Sound
Recommended Articles
Honoring this consolidated relationship throughout history, Poland has prepared for all Canadians and residents in Ottawa a special presentation. The Polish Day in Ottawa is this Wednesday, 3 May 2017 at the Horticulture Building, 10:00 a.m. to 6:00 p.m.
Read full story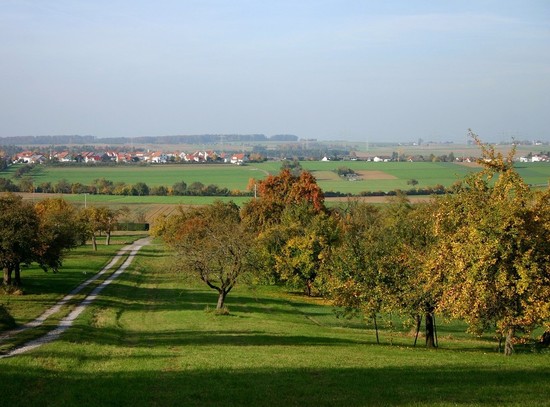 You should have heard the wind Roaring in my orchard One fine spring day in May He was so full of hi...
Read full story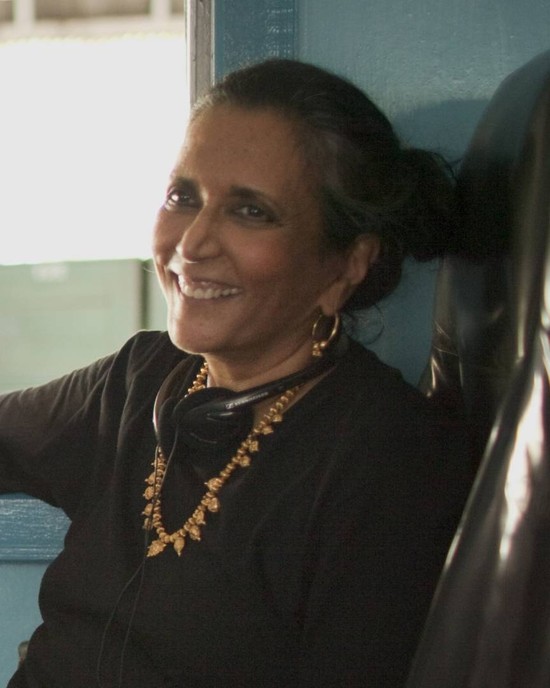 On October 24, the Ottawa Writers Festival hosted the Ottawa Premiere of Toronto-based Indian direct...
Read full story
Comments (0)
*Please take note that upon submitting your comment the team at OLM will need to verify it before it shows up below.