Europe by Bike
A Cycle Tours Bike and Barge Tour of Europe is an Adventure for the Whole Family.
Let's face it, museums are great but after a couple of days of shuffling the kids through them, even the most ardent art lover is rubbing their feet wondering when it will end. Instead, consider getting out of the big city and explore the smaller towns and villages of Europe on two wheels. Take the family on a bike and barge tour.
There are different routes or tour options. Our cycling guide for the week, Pete, proclaimed the Top of Amsterdam tour to be one of the best. The vertically challenged geography makes it great for families of all ages and ability levels. As long as you can get on and off a bike without it falling over on you, consider yourself a candidate for one of Cycle Tours' eight-day excursions. Our group varied in age from 10-years-old to 79. Still not convinced? Then rent one of the available e-bikes.
ABOVE: The Liza Marleen was our floating hotel for the week; Lunch stop in the Vollendam; Once an important whaling port, Hoorn is a beautiful medieval town; A visit to the Zuiderzeemuseum in Enkhuizen will give you a sense of a traditional maritime village.
The northern Holland tour leaves from central Amsterdam. After stowing our luggage in our tiny but very well appointed and comfy cabin, we met our crew and headed out for a short cycle to test out our new bikes. (for information on Holland visit www.holland.com)
Bikes are ubiquitous in Holland so it seems a little odd that the Dutch don't believe in helmets. The government doesn't even have a policy on them. Some go so far as to view helmets with disdain. This view might be a result of bike culture growing simultaneously with that of cars and the infrastructure that was built to accommodate both. It seems that for every road, there is an adjacent bike path. Urban paths even include their own traffic lights.
Dutch bikes are bigger and heavier than their North American counterparts and come with covered chains and big and overstuffed seats so there is no need to get all kitted-up like Lance Armstrong. Street clothes and light layers are all you need plus a rain poncho, after all, it is Holland. Lunch and any extra gear can be stowed in the weatherproof saddle bags.
Our group of 20 cycled out of the hustle and bustle of Amsterdam, into the suburbs, and before long we were riding along the Zuiderzee as the barge, our home for the week, sailed past on its way to the next port. The pace is relaxed. Avid cyclists might consider it too slow but there are no yellow jerseys given out on this tour. The goal is to breathe and enjoy the views and experience the culture. Stops in small towns afford the opportunity for coffee breaks and to take in local heritage sites.
Riding up on the dikes around the edge of the sea seems strange. Having the water up high on one side and the land down low on the other gives you get a real sense of how industrious the Dutch are. We saw many windmills and stopped to see how they were used to reclaim the land from the sea.
We saw beautiful cities that were mighty trading centres during the days of the East India Company, each seemingly more beautiful and historically significant than the last. We cycled past beaches, breweries, windmills, markets and ancient whaling villages but not one tulip.
If you are lucky enough to be in Holland when the tulip fields are in bloom, it is a real treat but don't count on it. Tulips are cultivated for the bulbs so as soon as the flowers bloom they are harvested. In another words, the viewing season is not very long.
Aside from making 20 new friends, the highlight of the week was riding through the island of Texel (pronounced Tessle) off the north coast of Holland. The East India Company used it as a point of departure for voyages to Asia and beyond. The towns are picturesque and the beaches with their white sand are simply pristine.
The daily schedule is rather fluid but the one constant was dinner time. It was exhilarating riding into a new town each evening and finding the spot where the boat was moored. Once the bikes were wheeled aboard and everyone was washed and seated, the cook announced the menu for the evening. She took a real pride in her work. Her delicious meals were enjoyed as everyone bantered about the highlights of the day. The atmosphere was cozy and collegial. Spying the ships captain in the kitchen drying pots and pans only added to the charm of the experience.
If you need to stay connected or want to text pics make sure you visit a local cell phone provider before boarding the barge. There is wifi but it is very slow and the data limit is very low. We dropped into Vodafone and bought SIM cards for our iPhones and use them to connect our other devices.
A bike and barge tour is a wonderful way to see and truly experience a country. The adventure is only heightened by the fact that you don't have to repack your suitcase every morning and you get to fall into the same bed every night.
cycletours.com
Recommended Articles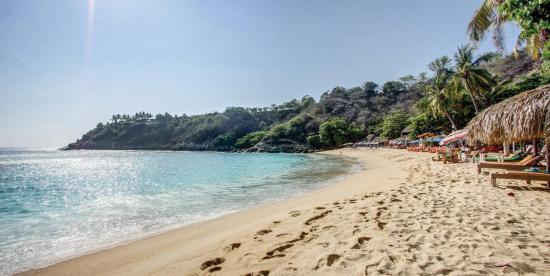 When we think of Mexico, most of us think of places like Puerto Vallarta or Cancun, but one destination is slowly starting to make itself known as a top Mexican hot spot.
Read full story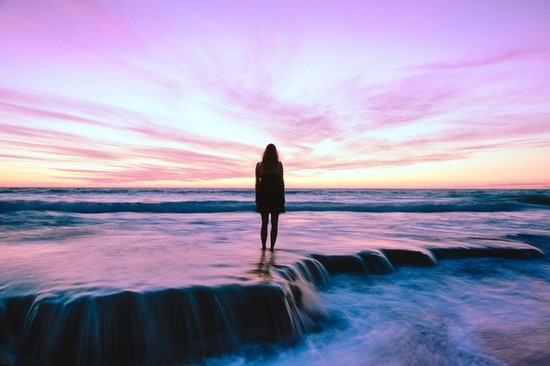 We all know the hassle of planning a trip from scratch. You start out hoping to save some money, and...
Read full story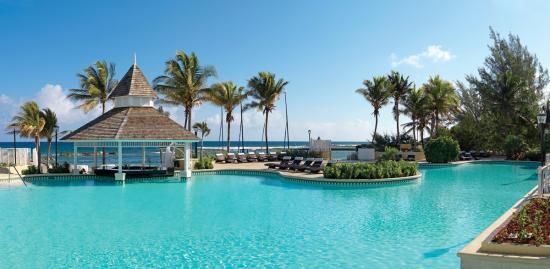 If you are looking to escape the doldrums of winter and get rejuvenated, head to Jamaica.
Read full story
Comments (0)
*Please take note that upon submitting your comment the team at OLM will need to verify it before it shows up below.